How to Mix Patterns in a Living Room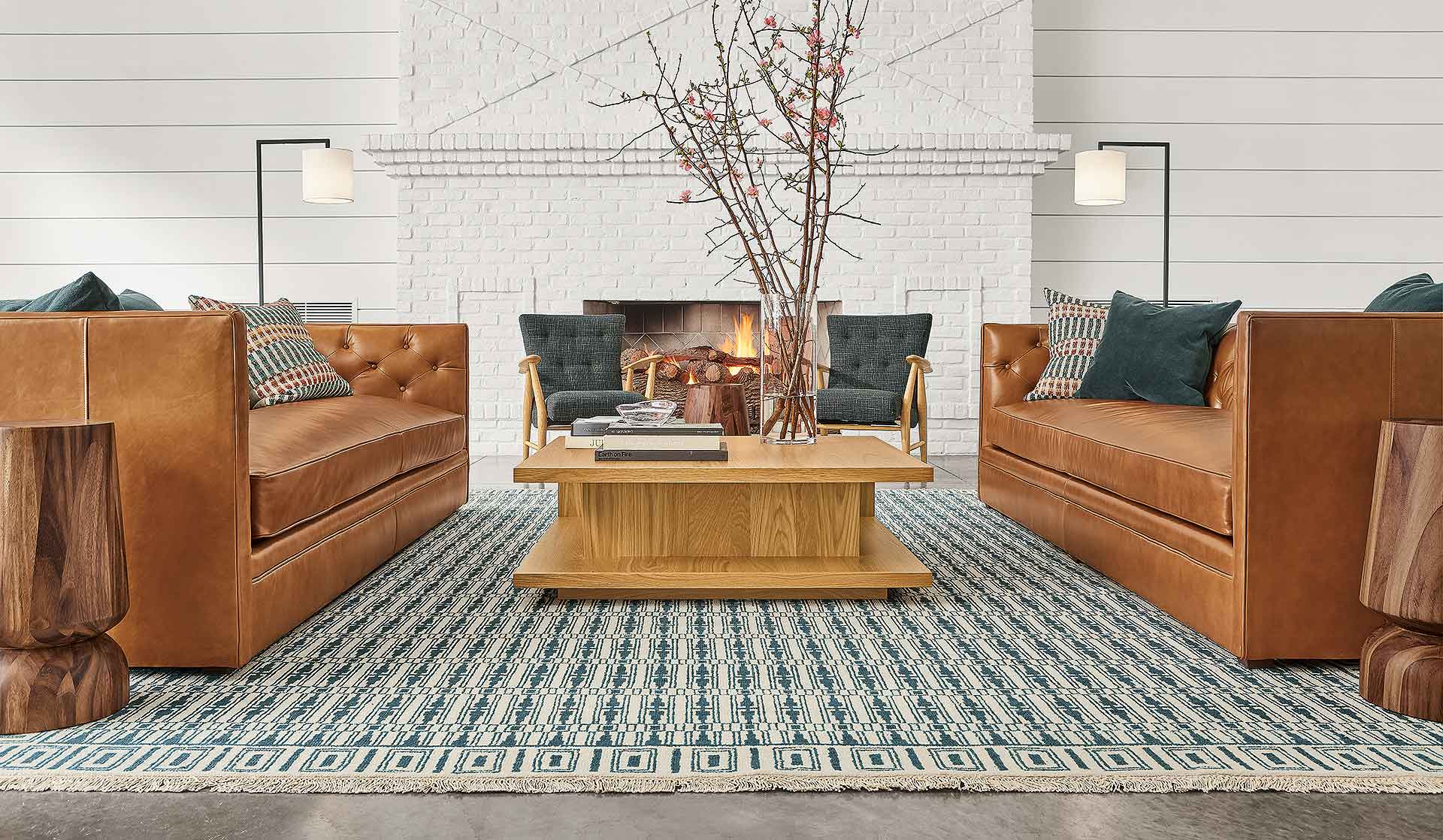 If there's one styling struggle out there that seems to really stump people, it's how to mix patterns in a living room. But it's actually a lot easier than you think. When it comes down to it, it's all about choosing a color palette and a few coordinating patterns that balance each other.
We asked Room & Board Merchandising & Design Specialist Zach Herbst to share his thoughts on how to mix patterns in a living room. Here are a few of his design tips.
Choose Your Color Palette
Whether you're going for light and bright or modern and muted, it's all about finding a color palette that works for your space and your personality. Stay true to yourself. Remember, trends come and go, so choose colors you know you know you can live with for core items. Then, for accent pieces, add more lively colors that are easy to change.
Styling Tip: Choose one or two colors to highlight and add them in through throw pillows and a rug.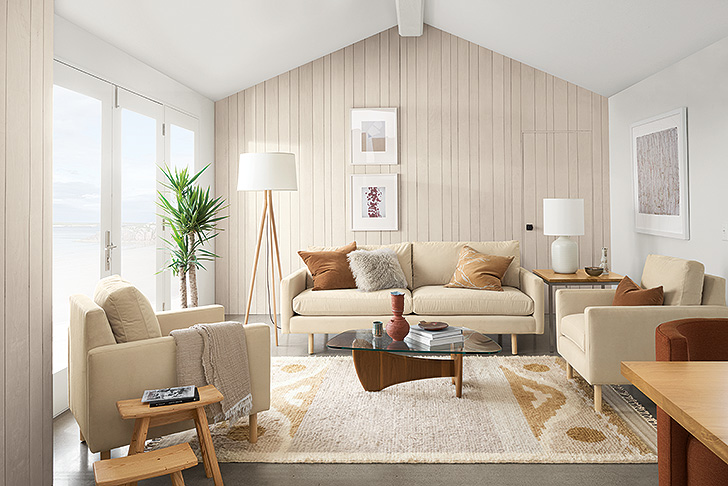 Jasper Sofa, Jasper Chairs, Sanders Coffee Table, Tova Rug
Layer Patterns and Textures

Size, density and texture are the three most important elements when layering patterns. Mix and match small and large patterns, and remember: the busier the pattern, the more density you create.
Adding different textures is also important. For example, if you have a tan leather sofa, think about adding throw pillows that have softer fabrics like velvet pillows, soft cotton or a textured weave.
Styling Tip: Set the tone of your room with a rug that has a bold pattern or colorful motif.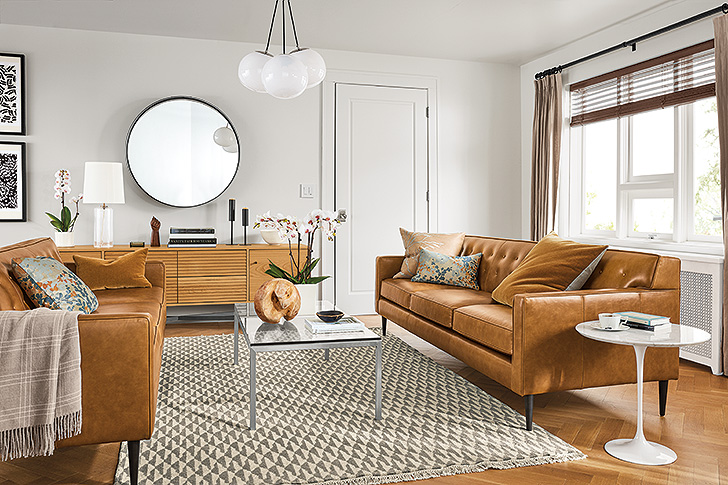 Holmes Sofas, Tulum Rug, Pratt Coffee Table, Aria End Table
Balance is Key

Use at least three patterns in your room and distributing them evenly to maintain balance. From wall art to rugs to throw pillows, coordinating one or two colors or patterns across each piece will help tie everything together.
Styling Tip: Balance masculine pieces with more feminine pieces, like a dark sofa plus light-colored floral throw pillows.

Hutton Sofa, Bram Leather Chair, Kalindi Rug, Humboldt Chandelier
Most importantly, have fun, play around and get creative. You can always add more patterns to your room and change things up down the road.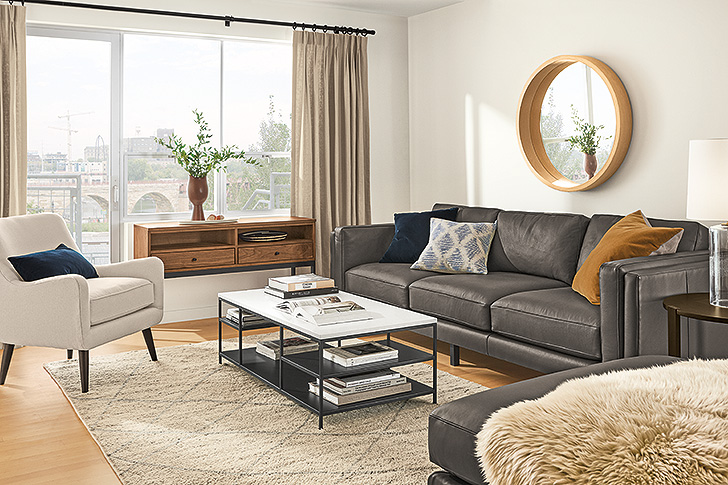 Cade Sofa, Quinn Chair, Linear Console, Bowen Coffee Table
Looking for more inspiration?
Check out the Room & Board Instagram page where we showcase our customer's spaces.
Photos by Room & Board