We are thrilled to continue the Urban Wood Project and our ongoing commitment to sustainable furniture and decor. What started in Baltimore—with reclaimed lumber from row houses—has expanded to Detroit, Sacramento and now Minneapolis.
Stunning and sustainable furniture
Our new Orlin table is made from reclaimed Minneapolis ash trees, milled locally by Wood From the Hood and built locally, too, Siewert Cabinet & Fixture Manufacturing.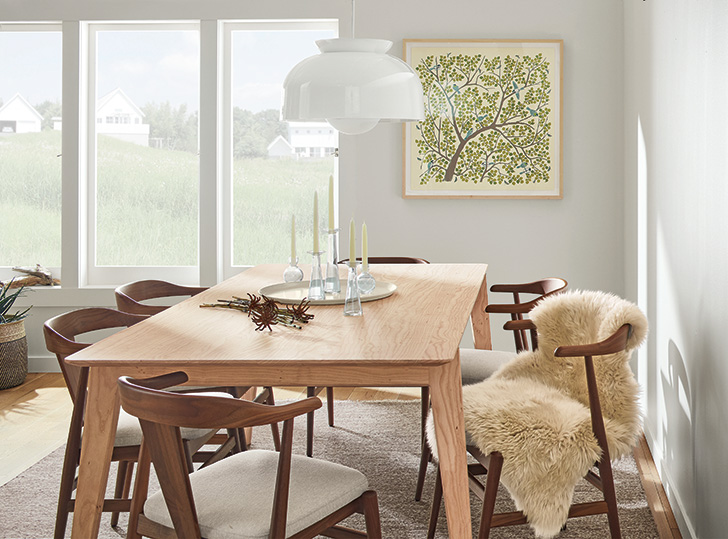 Orlin dining table and Evan chairs

Why ash trees? Emerald ash borer has threatened 867 million ash trees in Minnesota. Since it was first discovered in Minneapolis' Prospect Park, the name Orlin references the street on the southern border of the park. To pay homage to Minnesota's Scandinavian heritage, the design features elegant joinery and clean lines.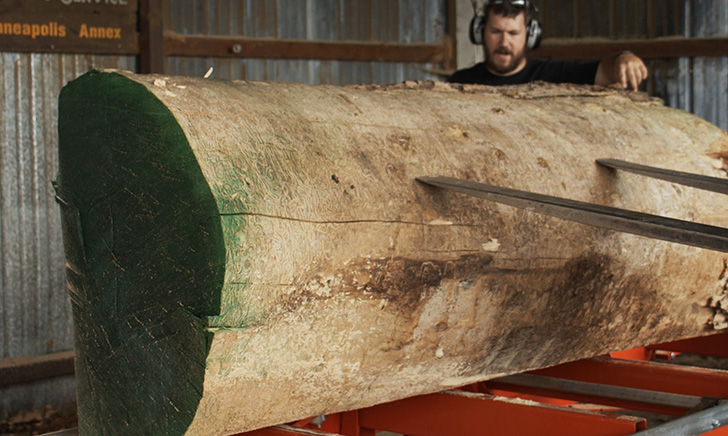 We partnered with a local Minnesota wood shop called Wood From The Hood. After local Minneapolis trees fall from storms, disease or construction, they take this wood and create usable lumber that would otherwise be mulched or sent to a landfill. By salvaging this environmentally friendly wood, they're creating a material that becomes sustainable furniture. Wood From The Hood's sustainable values and local Minnesota home makes them an ideal partner.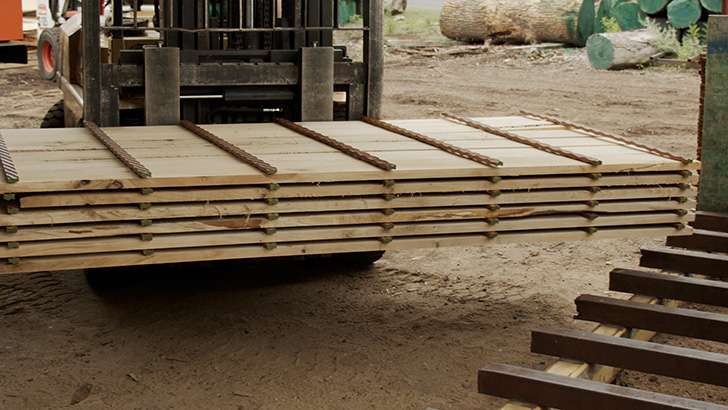 Celebrating the material and the grain was an important element when designing and creating this collection. Because we want the wood's characteristics to shine, we chose a clear finish plus a rich charcoal that both highlight the grain.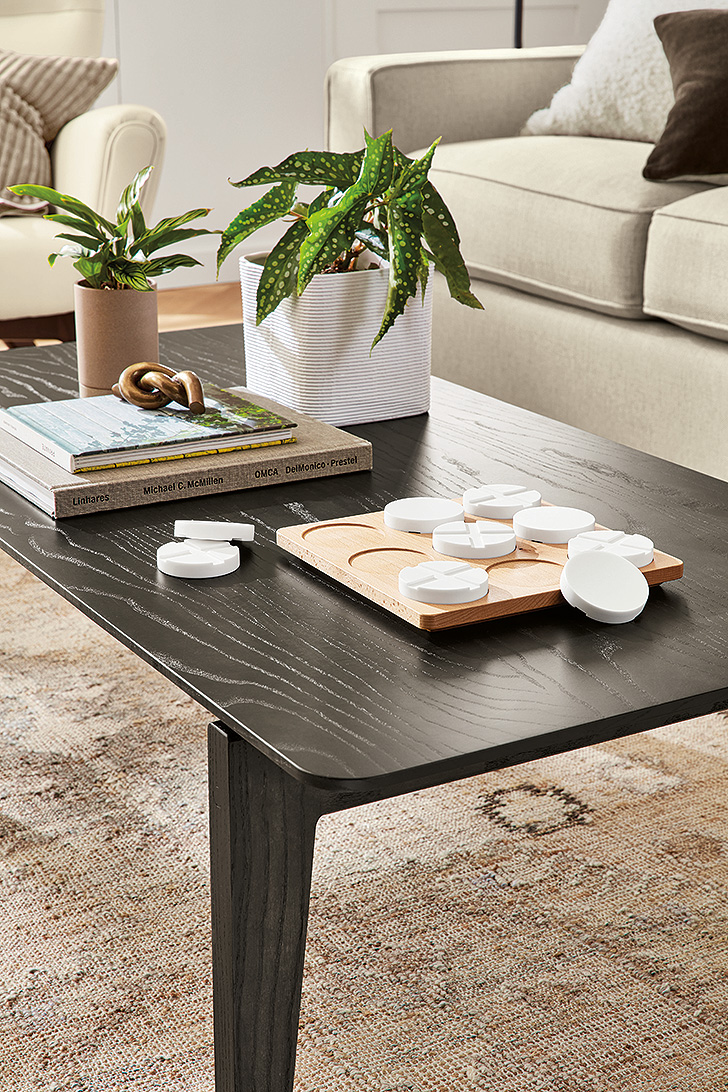 We're extremely proud of our continued work with the Urban Wood Project. And we can't wait for you to discover our beautiful and thoughtfully designed new Orlin tables.
Shop the furniture and decor from our Urban Wood Project and explore our entire Orlin collection today!
Photos by Room & Board