Q&A and Nursery Reveal with Lisa Stephenson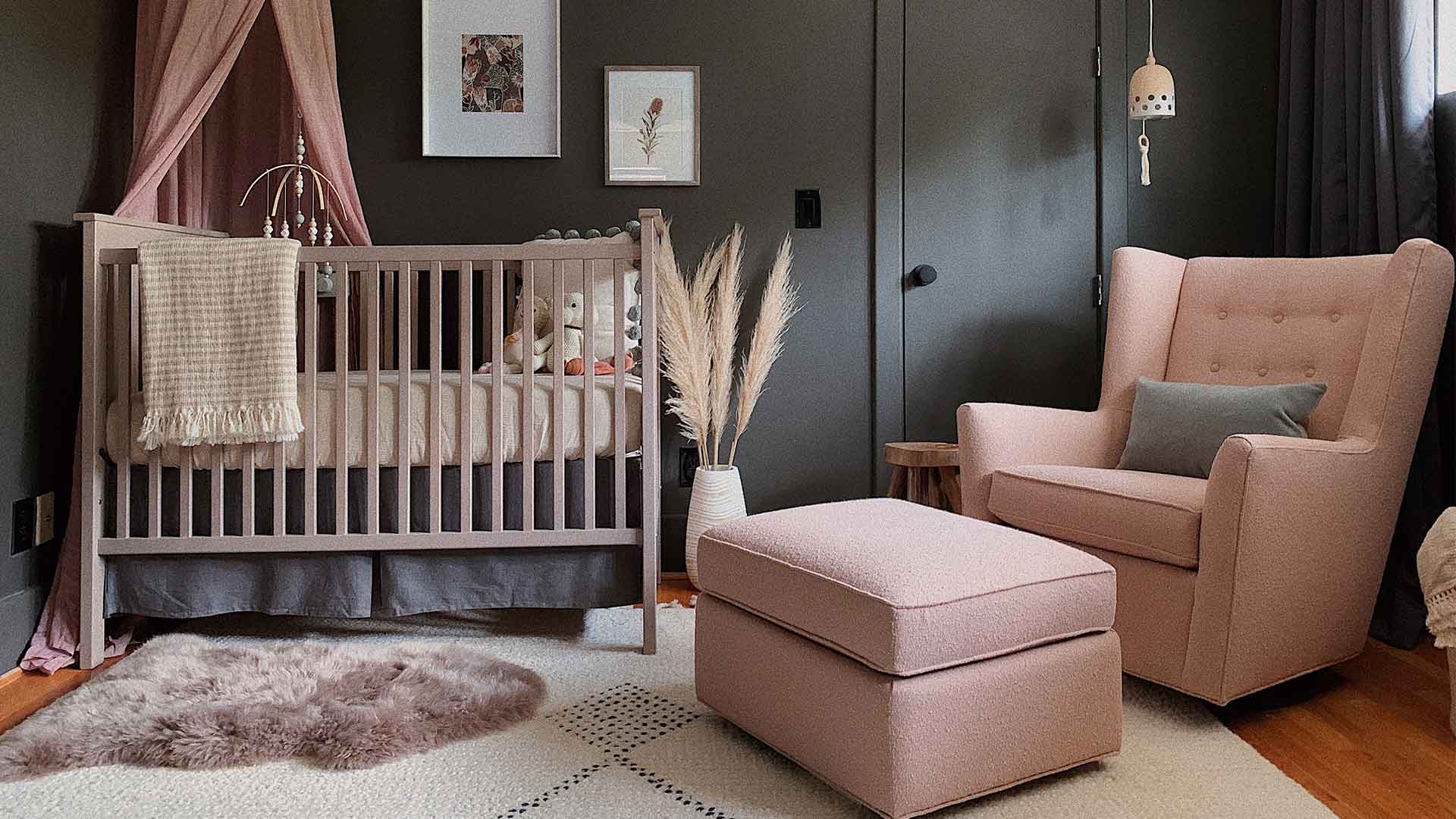 Oh baby! This might just be the most beautiful nursery we've ever seen. Nashville-based photographer Lisa Stephenson recently welcomed daughter Lumi into the world. Prior to her arrival, we teamed up with Lisa to help her create a moody and sophisticated nursery with dark bold walls and pops of soft neutrals. Scroll to see more of the space and learn about Lisa's design inspiration.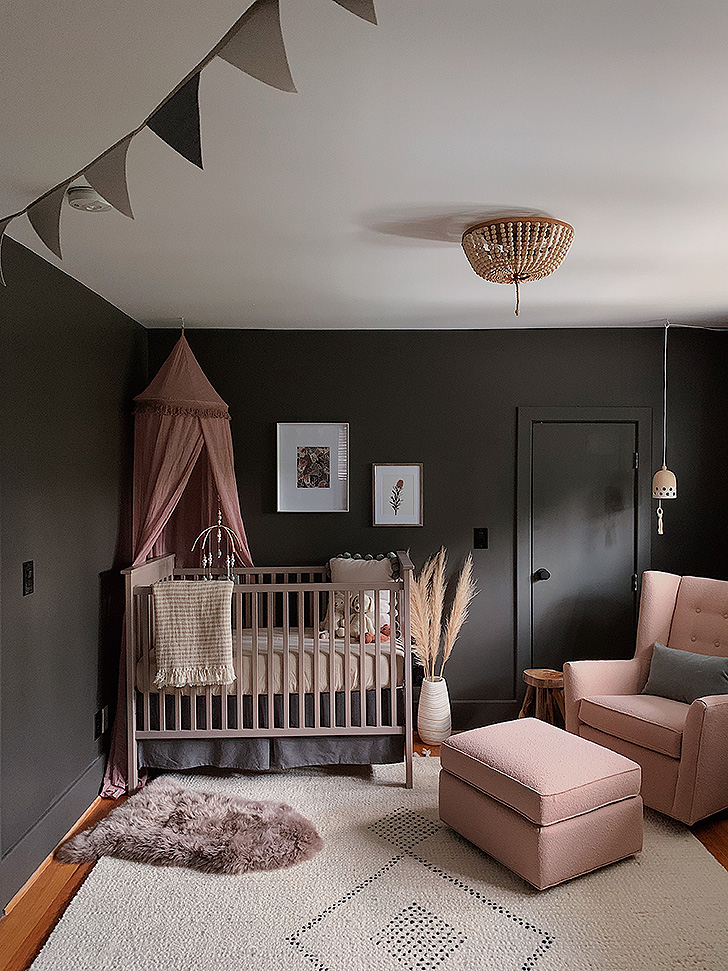 What was your design inspiration for the nursery?
We really wanted to break out of the all-white nursery trend and create a softer, moodier color palette. I was inspired by a few images I found of Scandinavian nursery design, with soft neutrals and dark walls, and we instantly fell in love with the idea. The walls in this room were already painted one of my favorite colors (Sherwin Williams Urbane Bronze) so we decided to keep them and design the nursery around that!
Once I found the beautiful Wren Glider at Room & Board, I knew it was the perfect statement piece and started designing the nursery to compliment it. This chair is definitely our most-used piece of furniture in the entire house now and it is SO comfortable!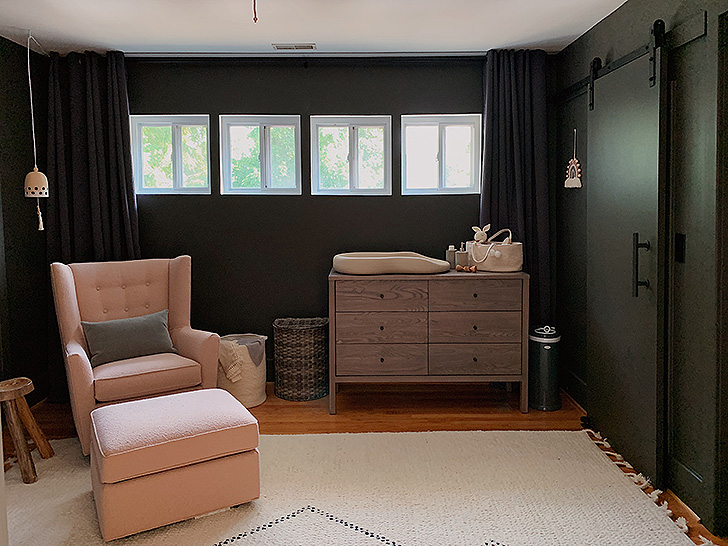 What was most important to you when creating the space?
A sense of calm. We knew that having a baby was going to uproot our lives and bring massive change, so we wanted to create a serene space for all three of us escape to as we adjusted to this new life. We also wanted to keep the space clean, calm and simple for Lumi, so she didn't become overwhelmed and overstimulated in the early days. I also have to say that the dark walls and black-out curtains have been amazing for nap time!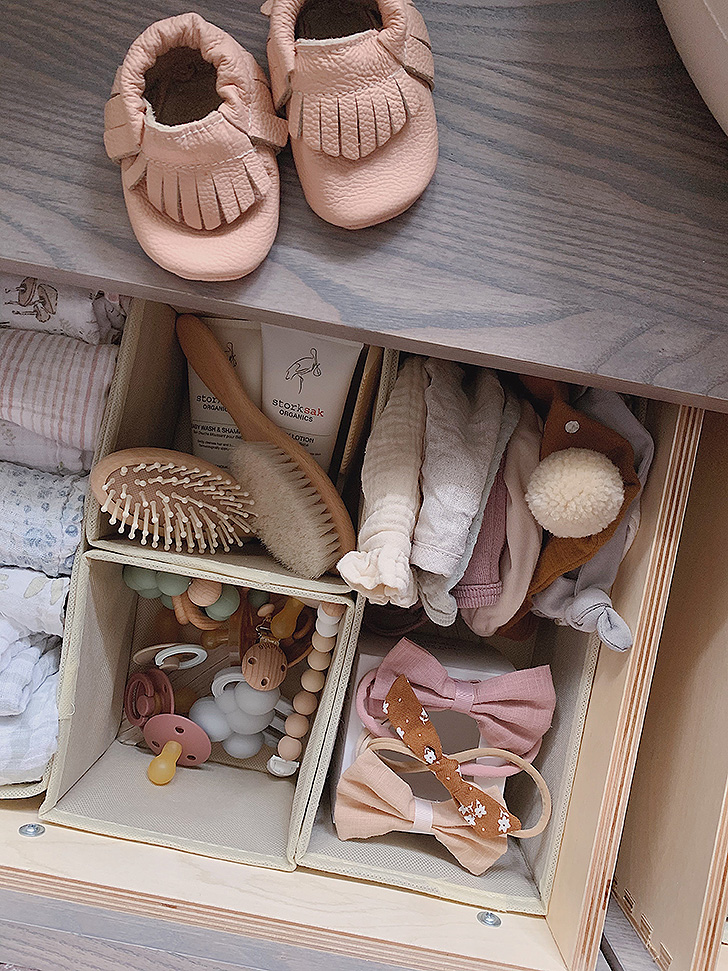 Do you have any advice for creating a beautifully-designed space that's also kid-friendly?
I am definitely not an expert at this and am learning as I go! My style and preferences have driven most of my design decisions, but I've also tried to keep a kid-friendly vibe in mind and strike a balance between form and function. We also chose high-quality, durable and sturdy furniture which I think is important and will stand the test of time as Lumi gets older and more active!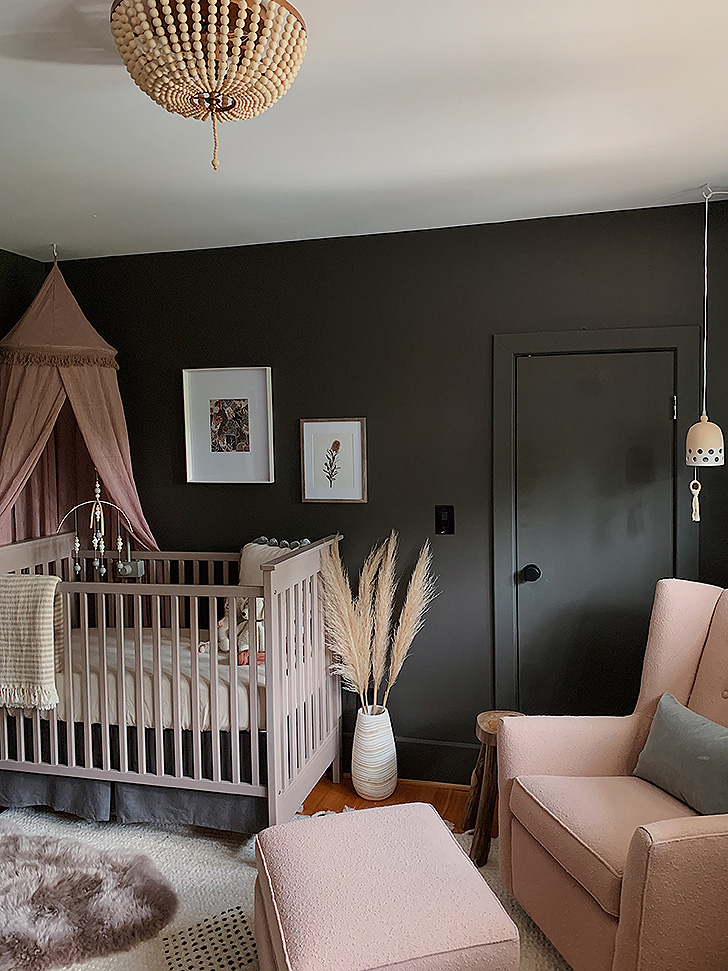 What has been the most rewarding and/or surprising thing you've learned since becoming a mom?
It's shocking how little time I have! I swear the days and hours get shorter when you become a mom! But the most rewarding aspect has been watching our daughter see, experience and learn new things every day. In just three short months she has changed so much and it's incredible to witness her discovering the world for the first time. She's so observant and active – which is no surprise coming from two creative parents 🙂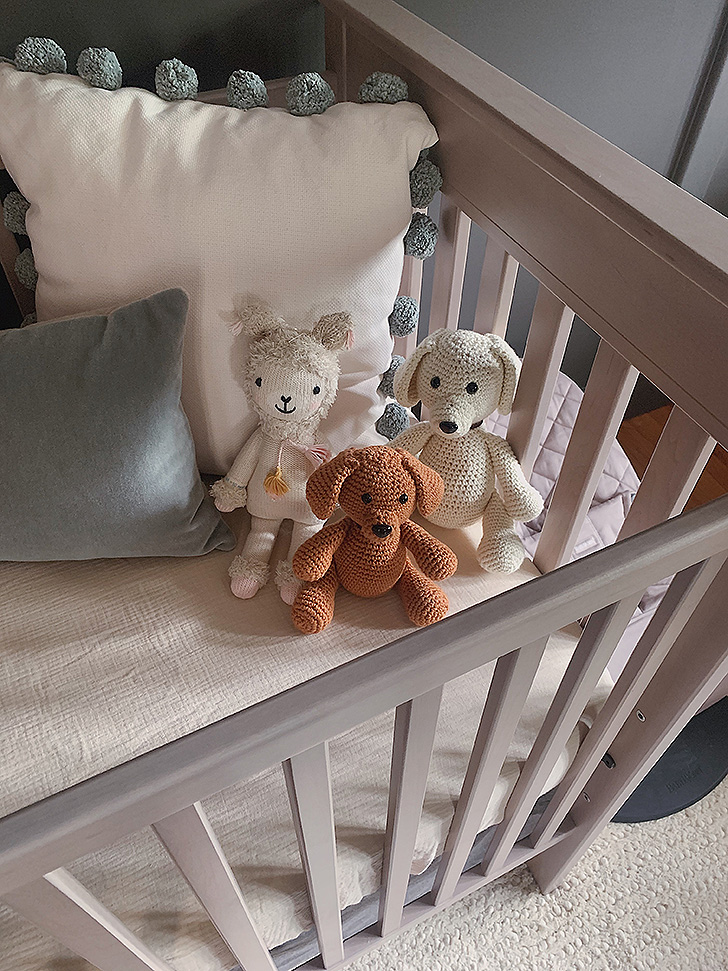 How do you relax and unwind at home?
There isn't a lot of relaxing these days with a 3 month old! But we do love playing music and spending time outside. We always have a great playlist going and my husband Sam will often play piano or pick up the guitar to serenade Lumi and me. It's definitely our favorite way to unwind and spend time together.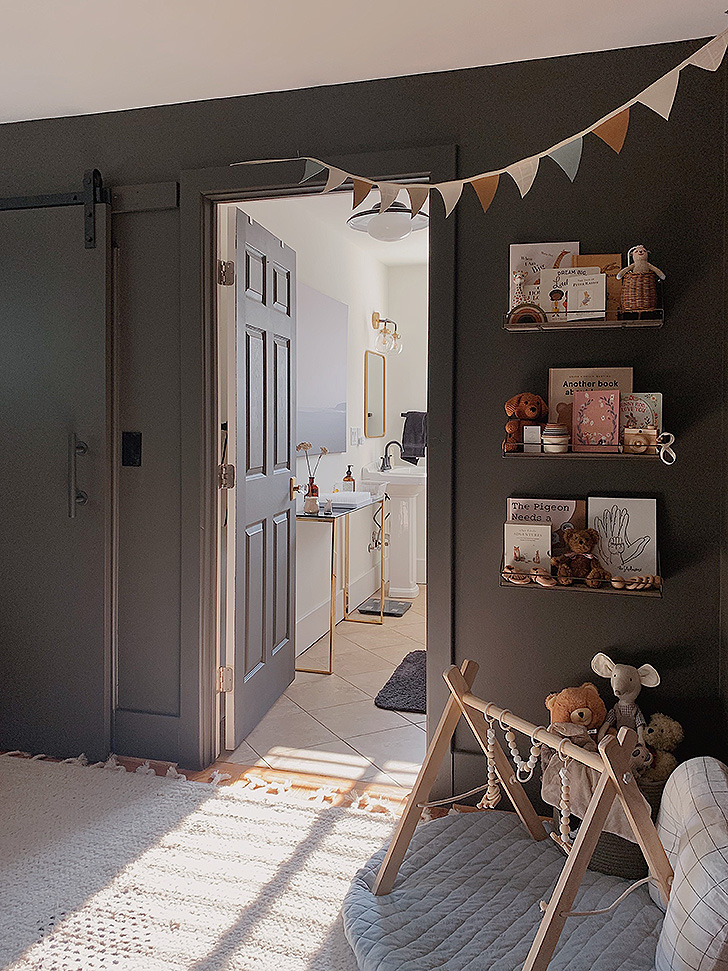 Describe your perfect weekend.
Family breakfast and coffee with a great 70's-80's playlist, a big walk to the park to play fetch with our dogs, a quiet afternoon at home to work in the garden or go for a swim, then a fun evening hosting friends in the backyard!
Photos by @lisadieder