At Room & Board, volunteerism is a core part of our culture of giving back. We want our staff members to feel empowered to support their communities in a way that is meaningful to them.

As we mark Martin Luther King Jr. Day on Monday, Jan. 17, we're strengthening our commitment to giving back. That is why this year, Room & Board officially made MLK Day a paid holiday for our entire company. Due to the nature of our business, some staff members may work on Jan. 17 but will receive an extra day off in the near future.

Since MLK Day is now known as a national day of service, it is our hope that staff members consider using their time off to volunteer with an organization close to their heart or explore resources related to human rights.
Supporting a Special Minnesota-based Nonprofit on MLK Day
On Sunday, Jan. 16, Minneapolis-based staff members have the opportunity to volunteer with Sweet Potato Comfort Pie, a Minnesota-based nonprofit working to advance racial justice and equity through "baking activism."

This organization is hosting its 8th annual MLK Holiday Weekend of Service, where volunteers will have the opportunity to moderate virtual conversations about race, equity and inclusion, or deliver pies to members of the community.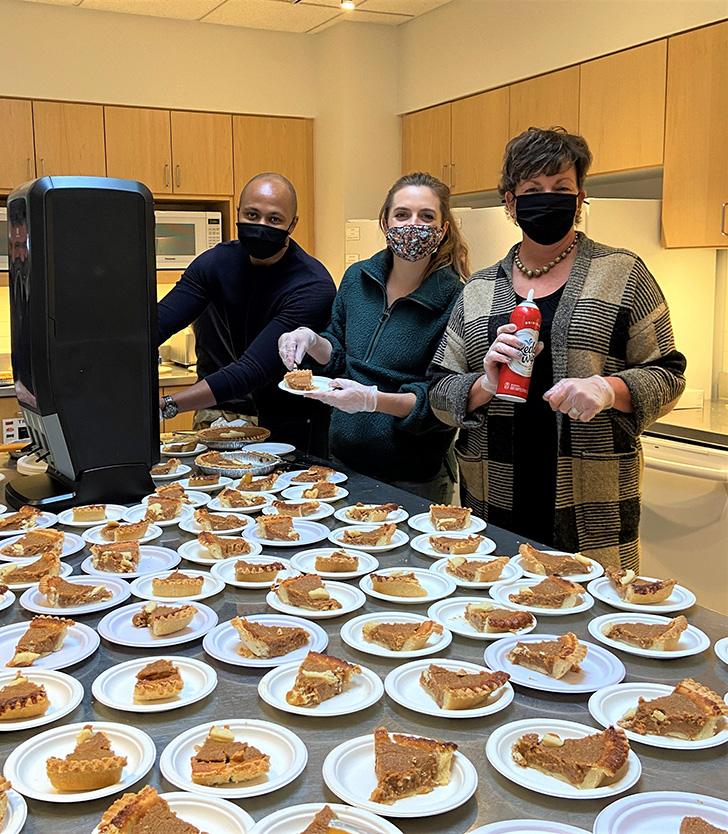 An Opportunity to Learn
We believe that MLK Day is more than a time to get out and volunteer. It's an opportunity to honor Dr. King, promote equal rights for all and spark meaningful conversations that ignite change. That's why, in advance of this special day, we are providing staff members with resources to help them:
Facilitate thoughtful discussions among our teams that encourage a deeper understanding of the issues highlighted by Dr. King
Learn more about MLK Day and the legacy of Dr. King
Find volunteer opportunities, plus additional ways to support our communities

Committed to Creating an Equitable World
Room & Board partners with a variety of organizations that support human and civil rights and encourage civic engagement, including the American Civil Liberties Union (ACLU), Asian Americans Advancing Justice (AAAJ) and Sweet Potato Comfort Pie. Be sure to learn more about our company and the causes we support.