How to Find the Best Accent Chairs for Small Rooms
In any small space, every piece matters—and needs to earn its place in your limited square footage. And that goes double for accent chairs for small rooms, since they have to check a long list of must-haves, including comfort, style and functionality.
Accent Chairs as Small-Space Solutions
With that challenge in mind, we rounded up our tips for finding the best accent chairs for a small space.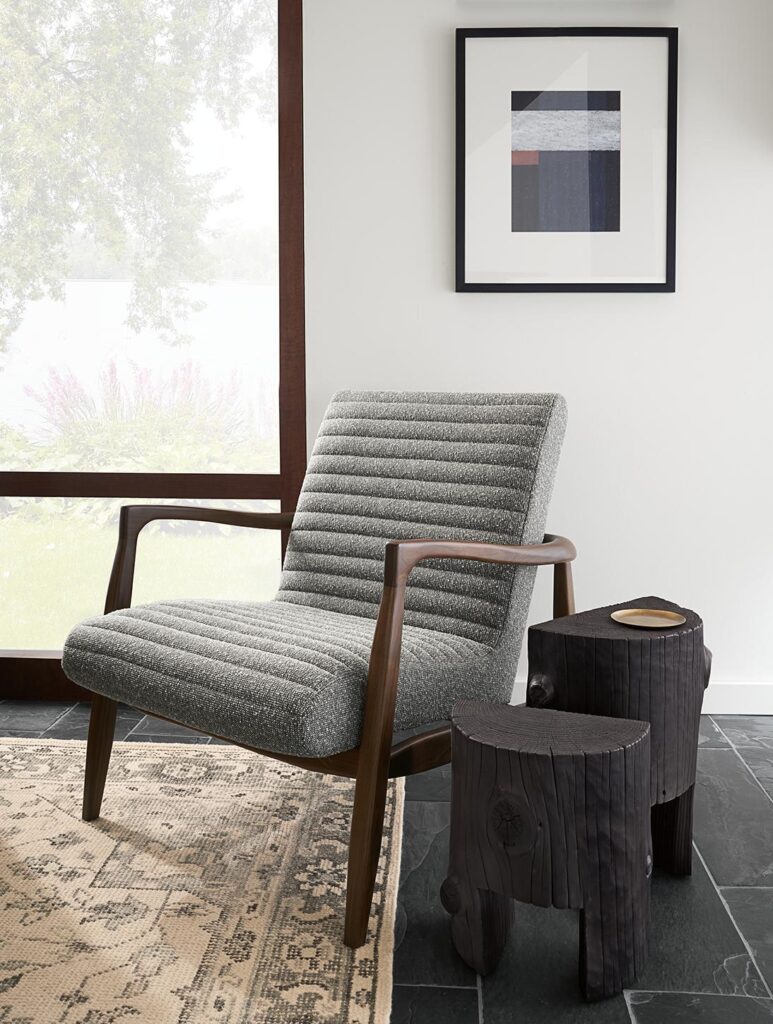 1. Air Things Out
Open backs, woven details, and low-profile or open-design arms minimize a chair's visual footprint. Each of these design features make the room around them feel larger and more airy than it actually is. Another detail to look for: long, slim legs that create space underneath the seat.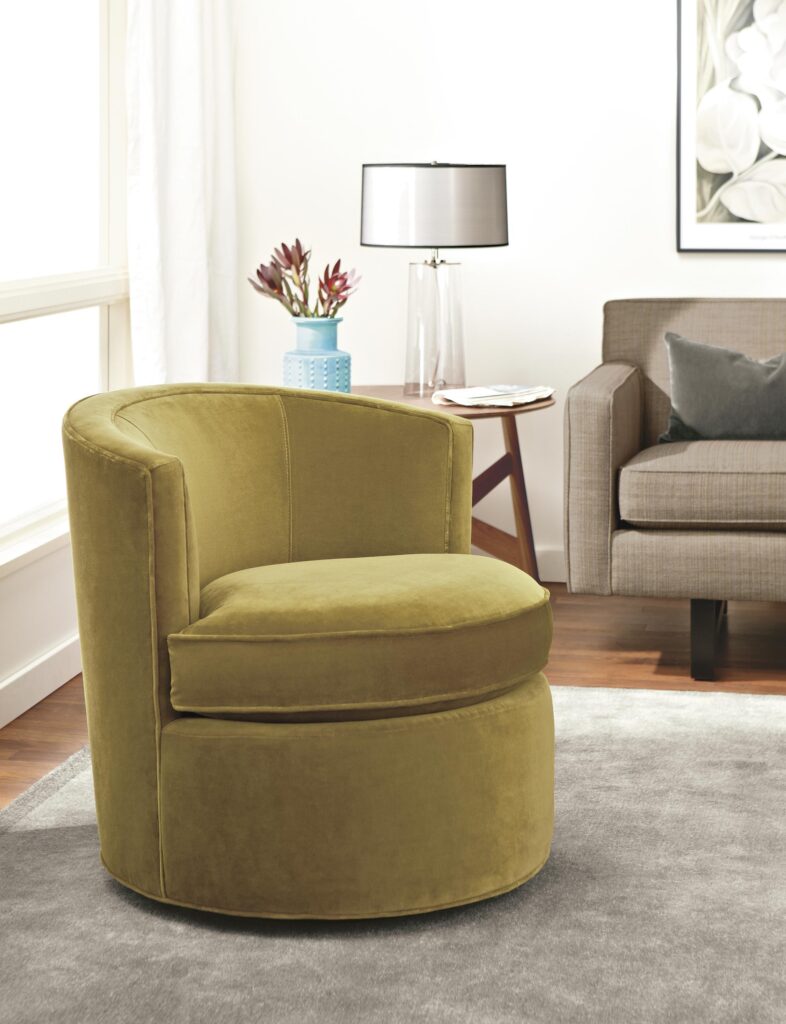 2. Cover All the Angles
Be sure your chair is worthy of its footprint in limited floor space by being beautiful from every direction. Consider a swivel chair, which not only looks great on all sides but also offers versatile use for watching TV, entertaining or working.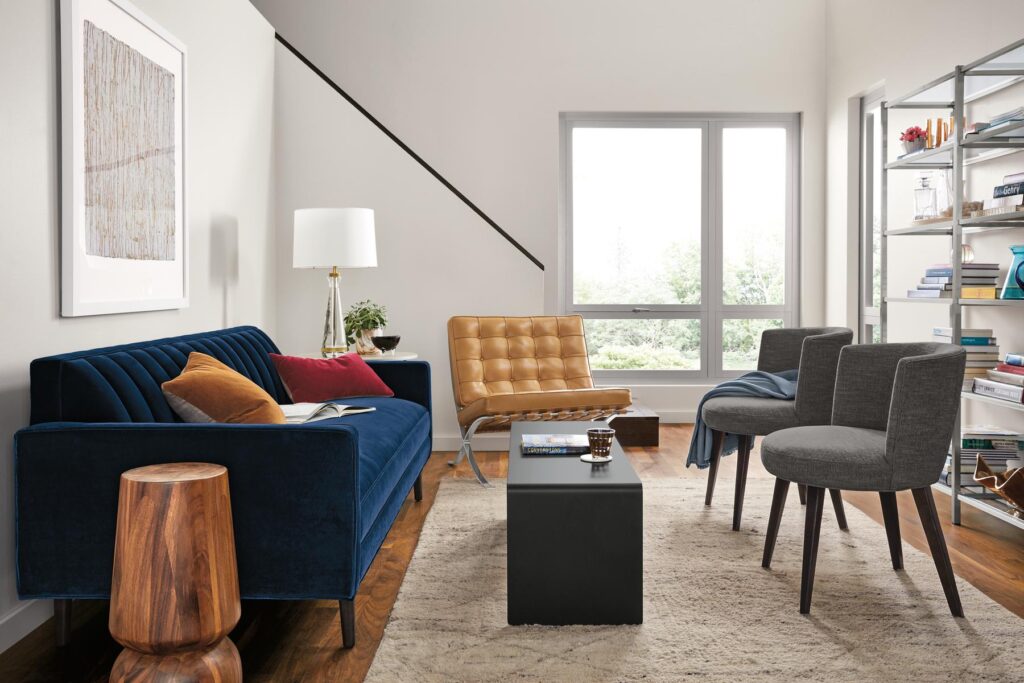 3. Reduce and Repurpose
It's an interior designer trick we love: putting stylish dining chairs to work as accent chairs in other rooms. Look for seamless surfaces and organic shapes; midcentury-inspired styles offer great choices since they go with everything from eclectic mixes to refined modern lines.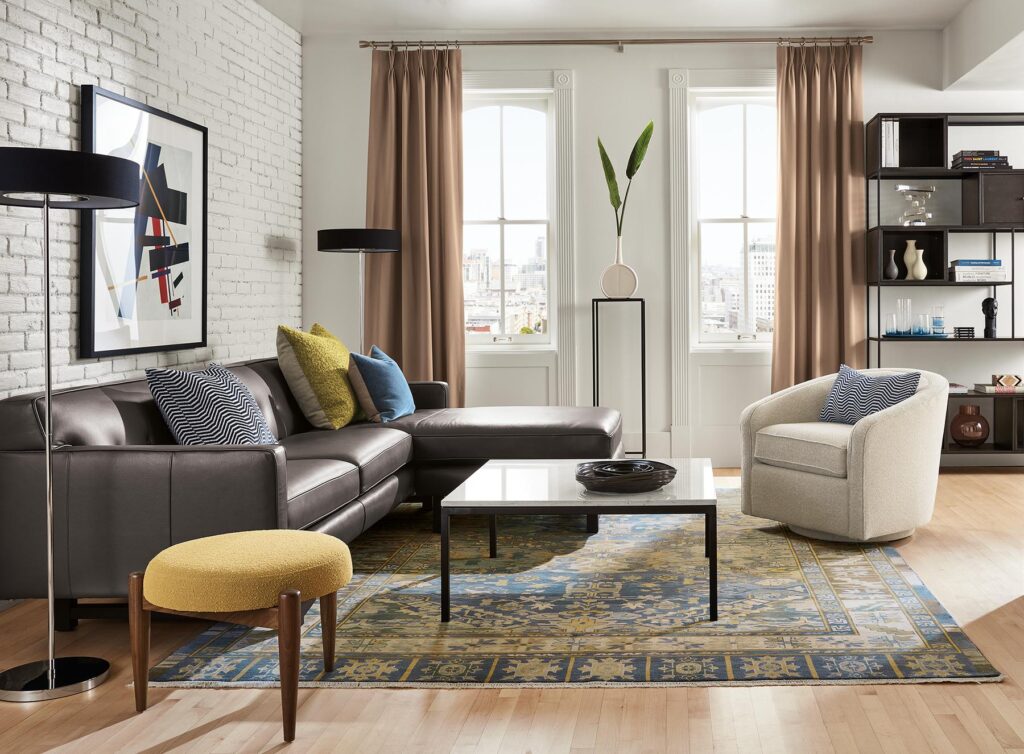 4. Think Smaller
If your living space or bedroom just doesn't seem to have space for an accent chair, you still can add a versatile seat. Consider a plush ottoman (that doubles as storage), minimalist dining chair or a chic petite stool that can easily move to another space for extra seating when guests stop by.
Want more tips for stylish living in smaller spaces? Check out our ideas for smart storage, getting the most out of a tiny living room, and more inspiration and ideas in our small space guides.