Three Ways Today's Recliners Will Surprise You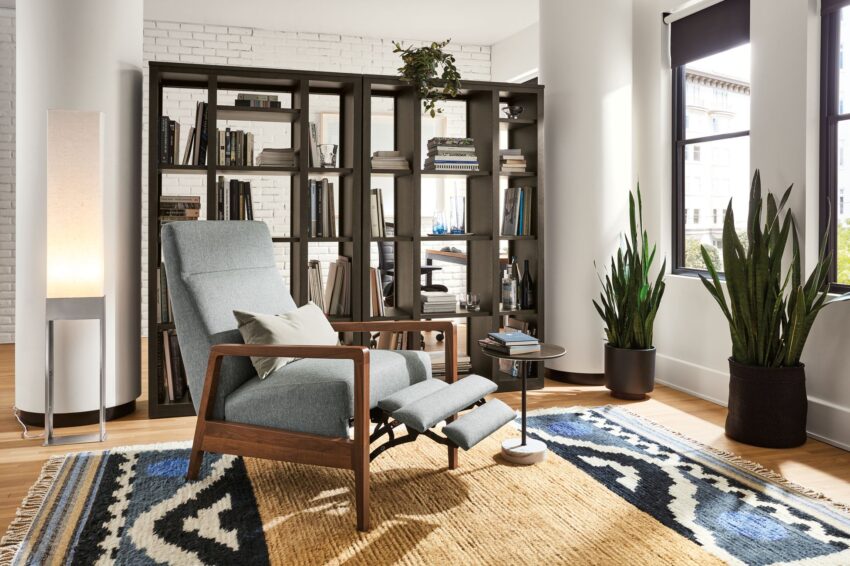 If the word "recliner" brings to mind an overstuffed, ugly chair with a large lever that requires intense upper body strength to release… it's time to put your mind to true ease. In fact, today's recliners offer a whole new array of beautiful, functional ways to upgrade a room.
Modern Recliners: Stylish, Comfortable Lounging
Today's recliners look like stylish, comfy living room chairs, unfold with a minimum of effort, and cushion you in head-to-toe support. If any of this comes as a surprise, read on. Because we've barely scratched the surface of what makes modern recliners actually awesome.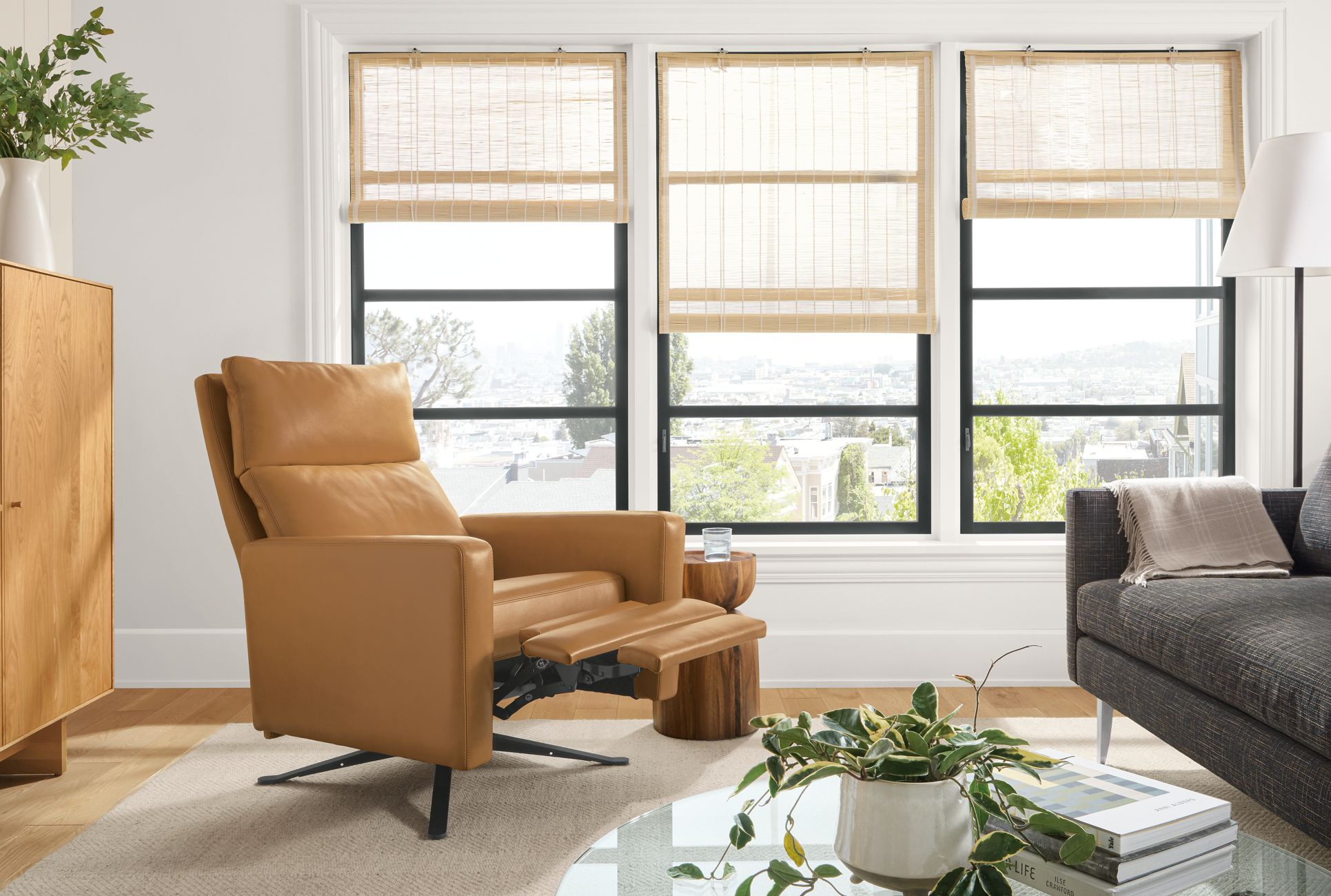 1. You Can Personalize Your Recliner
Once upon a time, recliner upholstery came in two options—love it or leave it. Welcome to a new era where you can not only select your fabric and color, but you can also customize your recliner's look. From arm styles to bases, leg shapes to wood finishes, you can design a recliner from the ground up to sync perfectly with your personal style.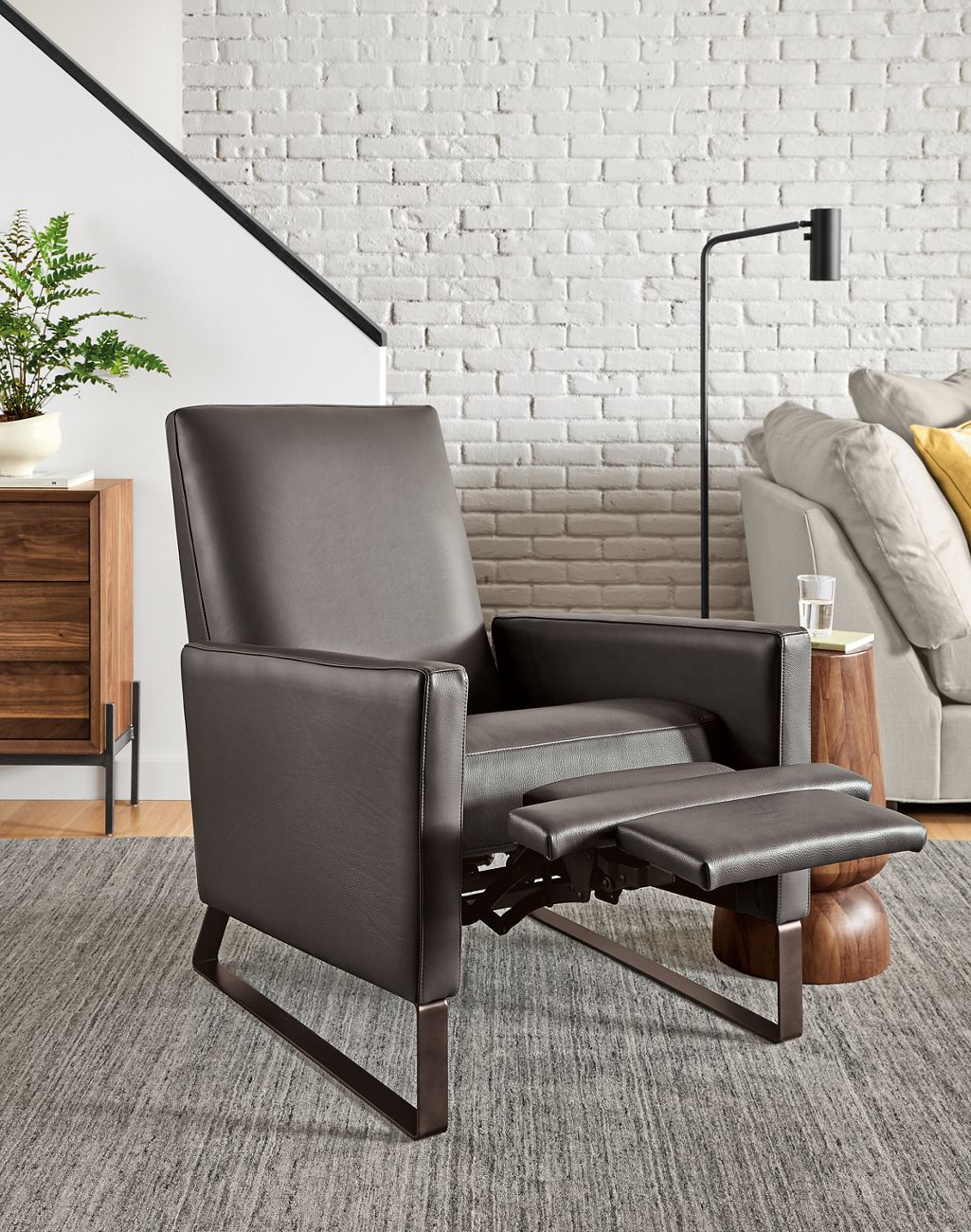 2.
Plug
I
n
and
B
liss
O
ut
Recliners now are engineered to smoothly glide open and closed—all you need to do is lean back. And if even that's too much effort, you can add a power option, where the chair reclines with the push of a button on the inside of the arm. There are even models that add a USB port—ideal for small-screen quality time or for WFH days spent in complete comfort (just add sweatpants).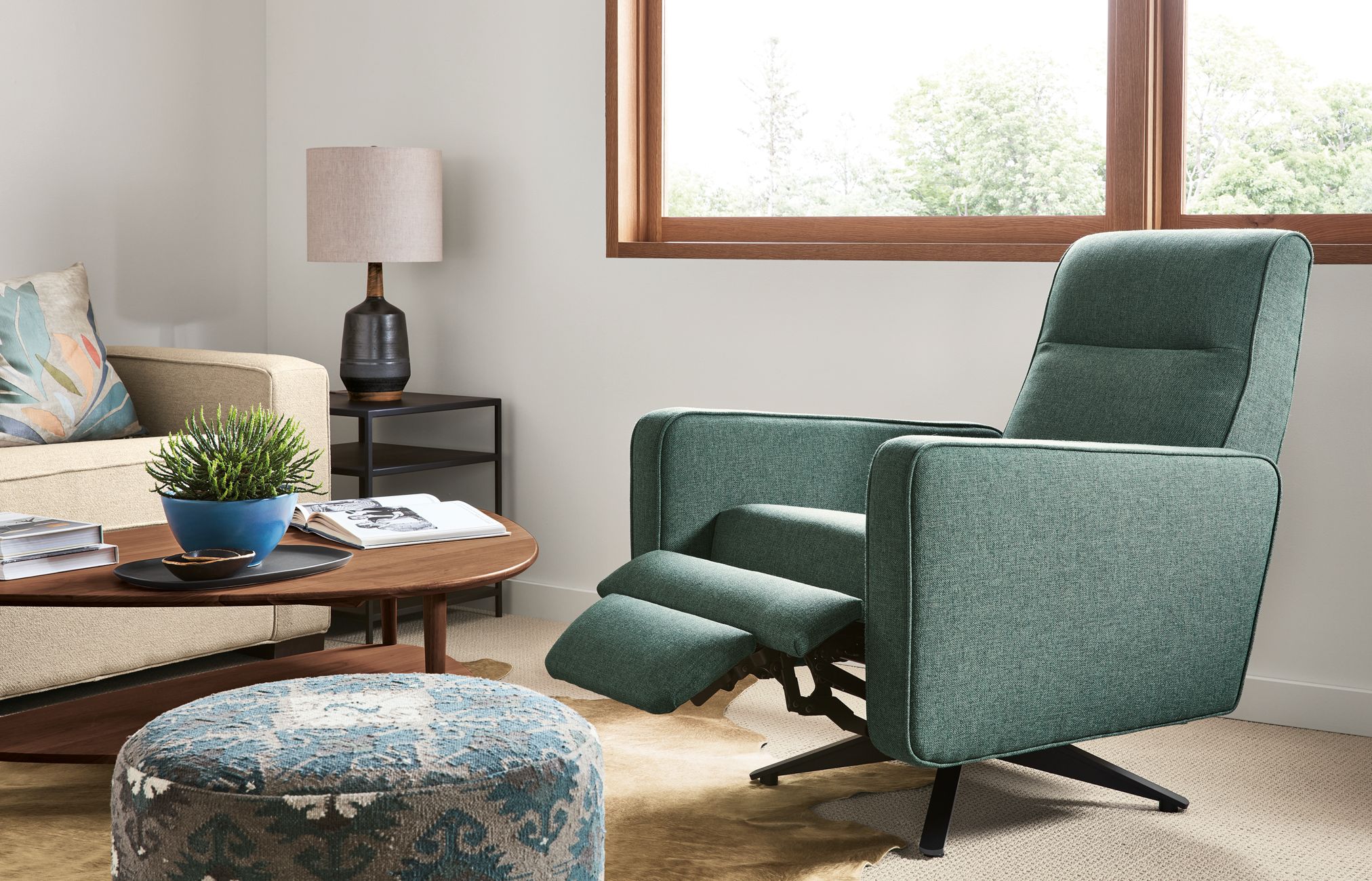 3. It's All About the Napping
Yes, people love recliners for reading, snuggling with a little one or watching TV. But the true test of a recliner's quality is that 3 p.m. snooze on a Sunday afternoon. Look for high-quality details that ensure perfect comfort as you sleep. Our must-haves: a tall back to cradle your head, a soft seat that cushions you, and full-support leg rest. With no open spaces or dangling ankles, there's nothing to interrupt your blissful catnap. 
Check out all our recliner options including ways to personalize yours to laid-back perfection.