When Room & Board's central offices underwent a recent remodel, far more than the walls and windows changed. Employees also got the chance to select office furniture for their individual spaces to make their workday more comfortable, organized and productive. We spoke with a few employees to ask about their choices and what they love about their new office furniture.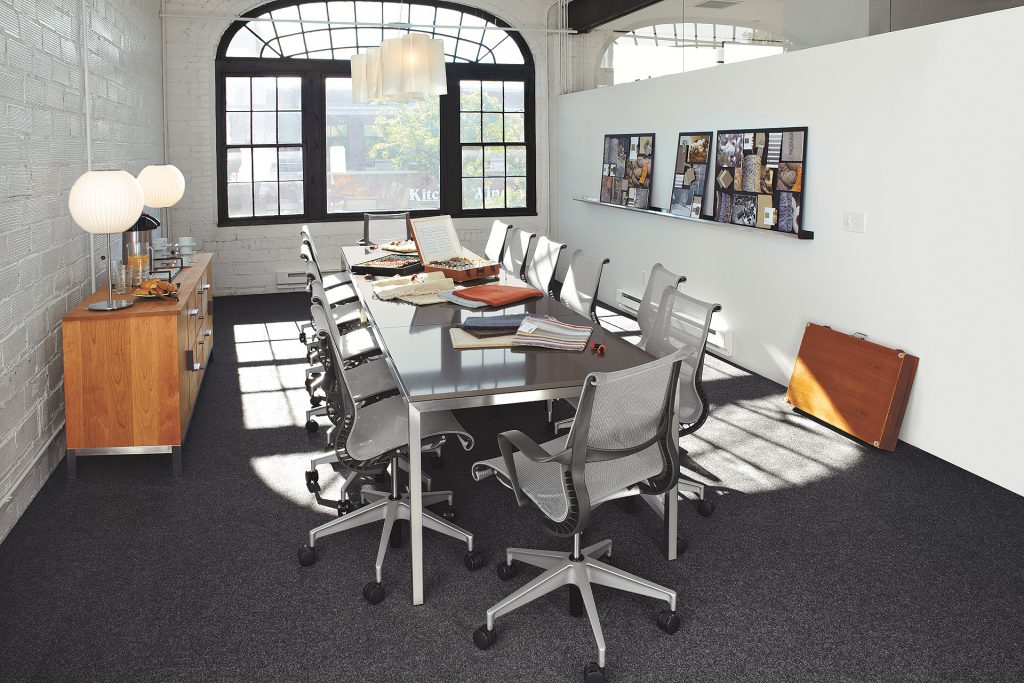 Matt R.
"I chose the Float desk to allow for more freedom of motion and better alignment even when sitting.  When I stand, I'm able to line my arms up with my keyboard more comfortably.  And when I'm sitting, I'm able to push the desk lower than the 'normal' height so I can customize the comfort."
Amanda B.
"The Element Disc LED lamp gives me clean, even light. It combines modern style and modern technology—it includes a sensor that fades the light and shuts it off when you leave your space for more that five minutes."
Tracy G.
"I have a Custom Linear storage cabinet. It's not very big, but it holds a lot. It has two file drawers, one door and three small drawers across the top. I love having the space with the door. It gives me a place to keep my bag and other personal items during the day."
Emily W.
"I appreciate the feel of having the Westchester table lamp in my space. Rather than relying on harsh overhead lighting or direct task lighting, I can create a welcoming ambiance with this lamp as an additional light source. Plus, the sleek design doesn't clutter up my desk or take up precious workspace."
Looking for more tips and advice on creating a workspace that works for you? Check out our Office Chair guide and our Office Furniture guides to learn more about our office furniture, or download our Business Interiors catalog for ideas and inspiration.
Photos by Room & Board