Three Furniture Arrangements for Small Outdoor Spaces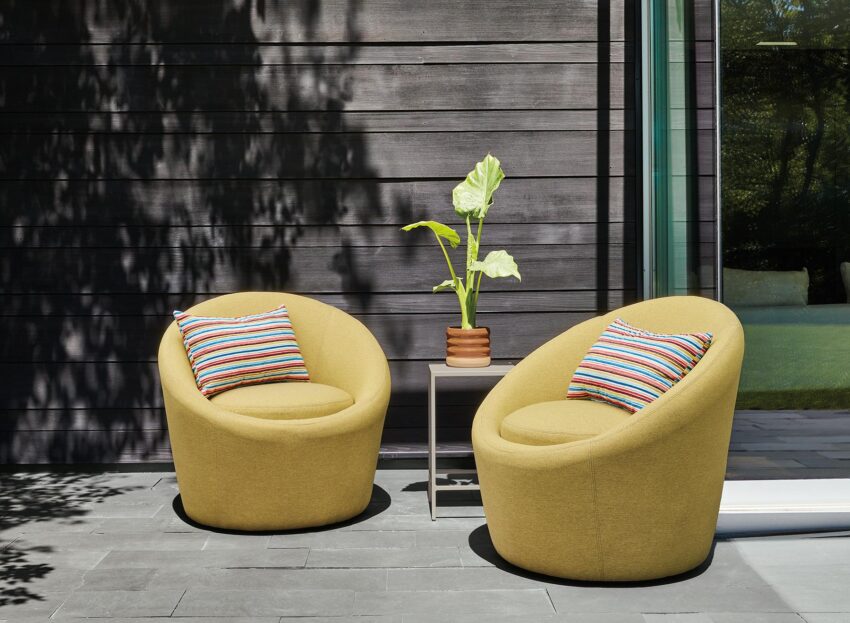 Living al fresco is one of the joys in life. In fact, we love when we reach that point in summer when we don't remember what it's like to have dinner indoors. If you have a small outdoor space such as a small balcony or tiny paved area, you can still make the most of every inch—and enjoy that wide-open sky above.
1. Dual-purpose Your Small Outdoor Space
Want to be able to enjoy meals outside, but don't want to give up a place to put your feet up and laze away a Saturday? Choose a compact outdoor chaise like our cushy Maya. Then add two swiveling Crest chairs that make it easy to place everything close to each other. A slightly higher round coffee table (we like our Kubik for this) allows easy access from all sides.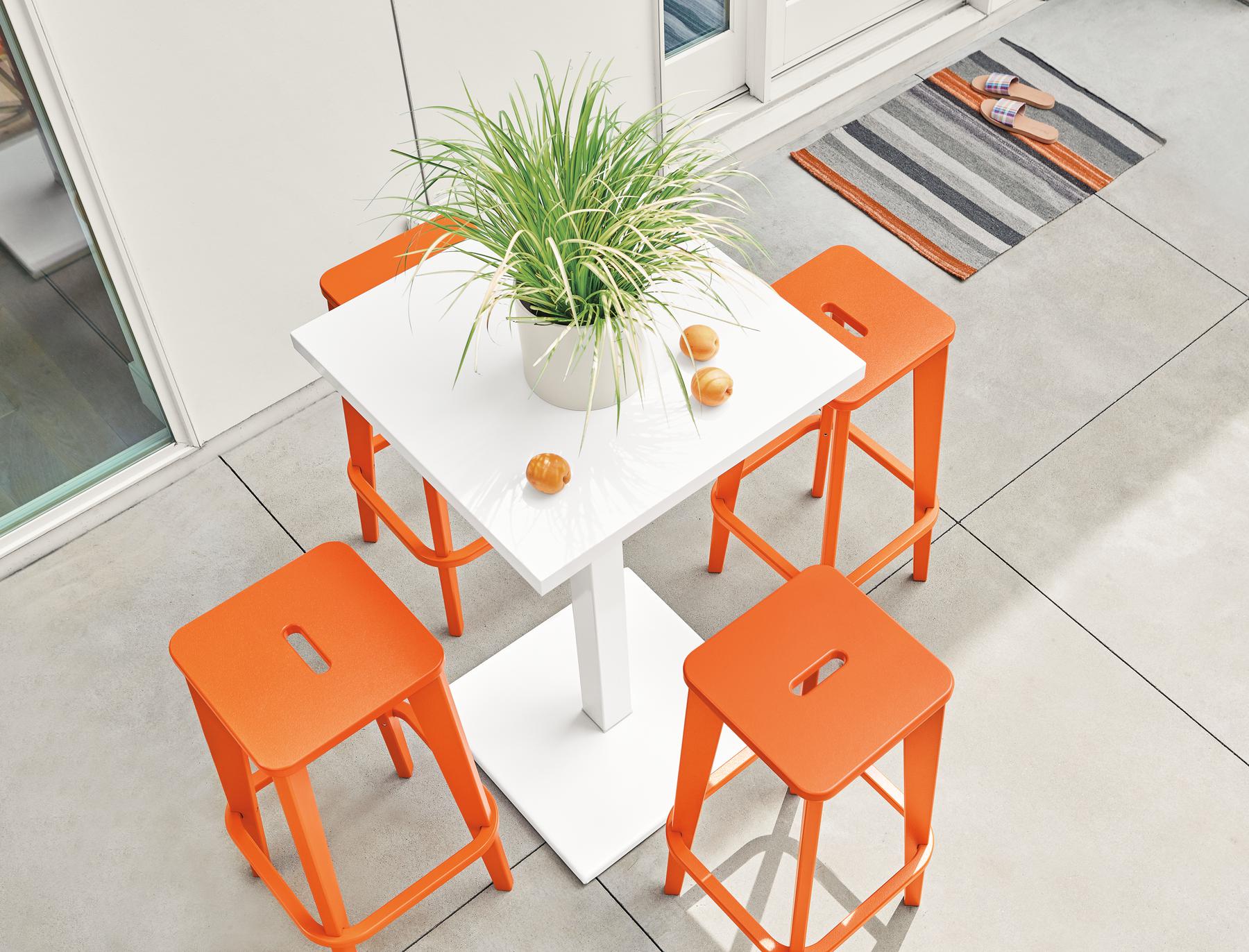 2. Hit the Bar
Love hanging out at a high top at your neighborhood bistro? Our ultra-durable Maris outdoor bar table gives you the same vibe. The bonus: the tucked-in stools take up very little room (check out our Brook stools for maximum durability). A bar table also doubles as a prep station if you want to seat friends on lounge chairs and serve things buffet-style.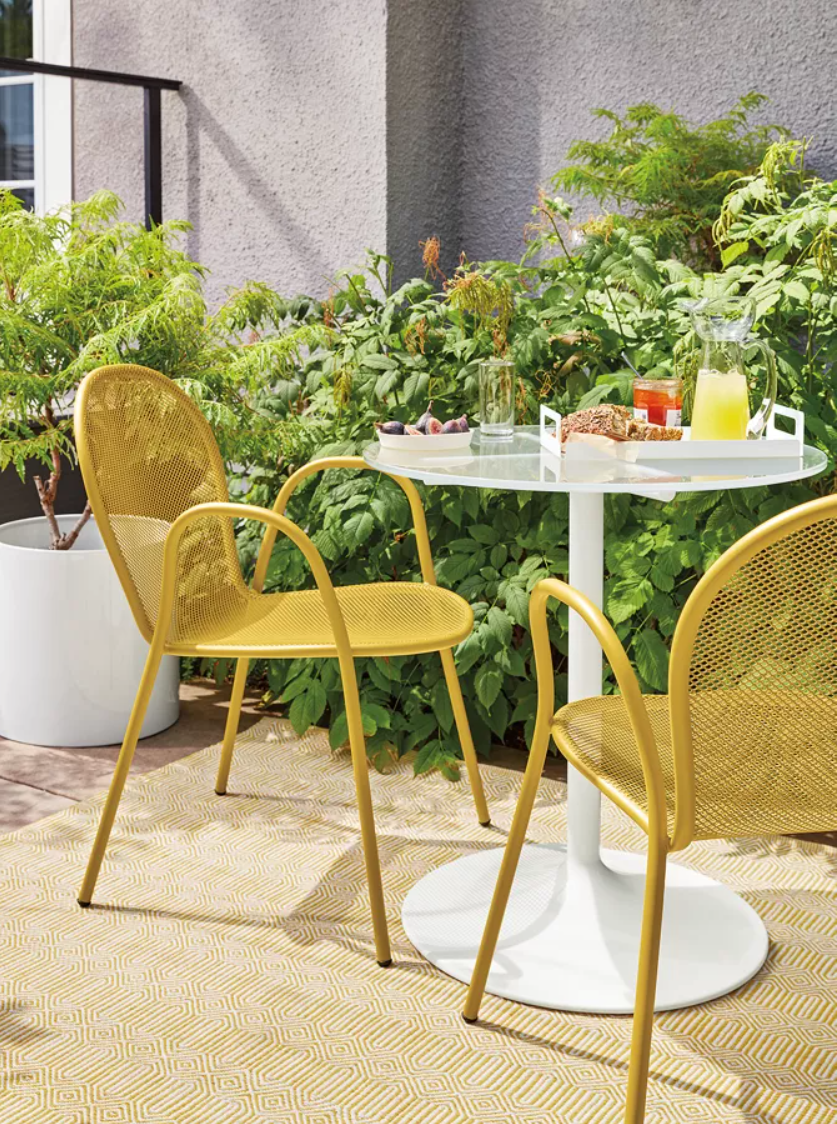 3. Make Reservations for Two
There's something so European and intimate about a small table for two. Plus, it's an unfussy, easy space for any need (consider it your outdoor office now and then). Check out our petite Aria table with its long-lasting powder-coated steel construction. Want to have extra seating on hand for when friends drop by? Our Rio outdoor chairs are available in an array of finish colors plus can stack off to the side between parties.
Check out all our outdoor furniture, from simple to grand, neutral to brightly colored. We've also pulled together tips and best bets in our Outdoor Furniture for Small Spaces guide.