Four Quick Fixes for a Small Home Office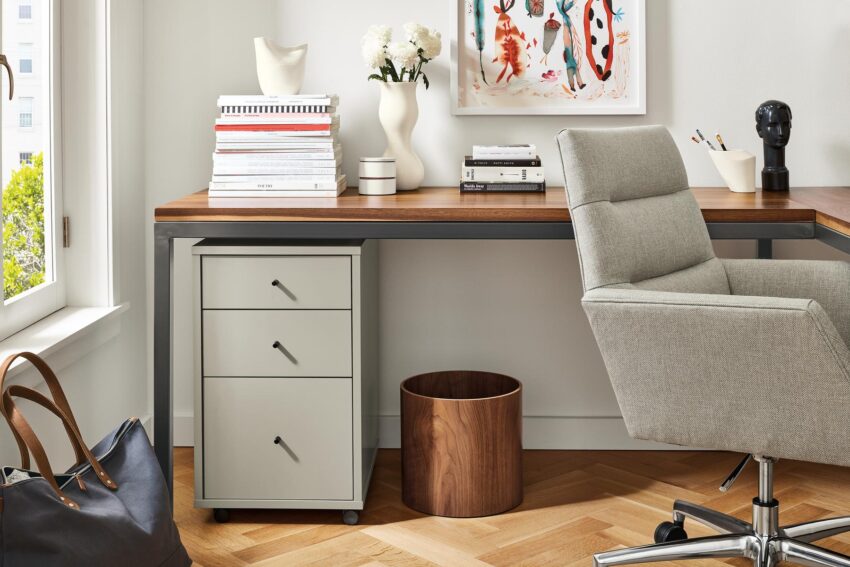 A well-thought-out home office is the answer to so many different needs: it's where the business end of a household lives, where kids do homework, and where grown-ups do adult-job things.
As a result, a small home office needs to satisfy many different requirements in a small footprint. We considered a few common challenges, and offer up simple solutions that are also simply beautiful in a compact workspace.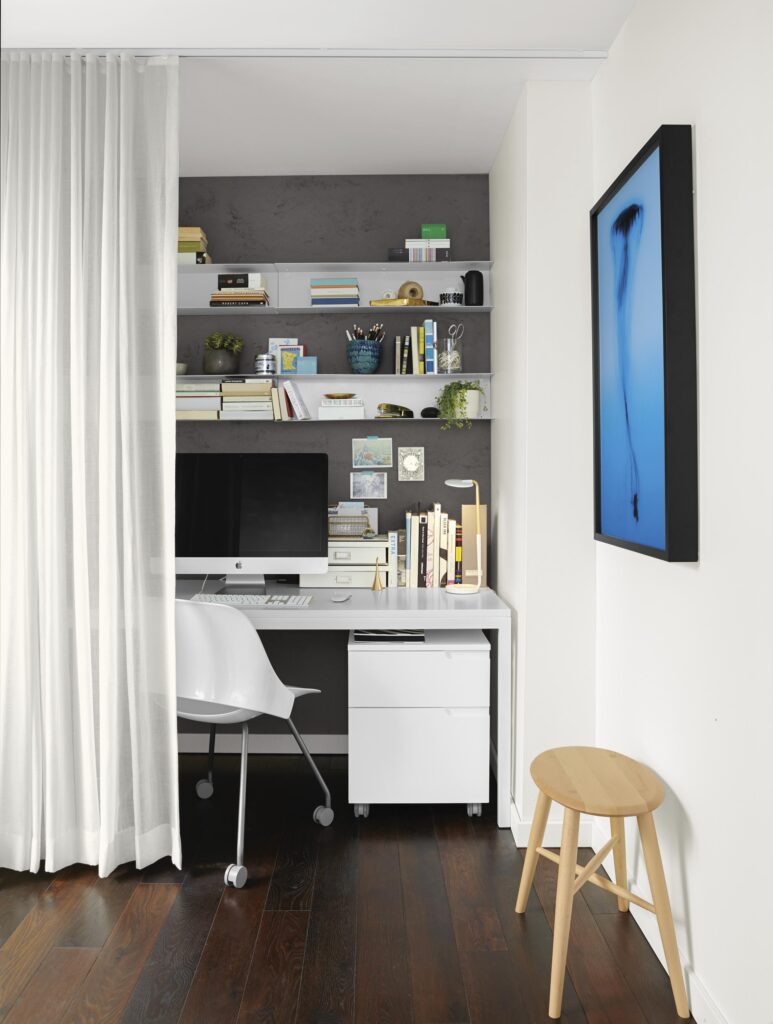 Challenge: "I need storage for all the things."
We'd all love a big, beautiful bookshelf to hold office necessities, but those take floor space. Floating shelves can be stacked for a bookshelf effect but nestle neatly above or alongside your work space for maximum efficiency. Create a cool stacked effect with our Staple double wall shelves. Bonus: if you live in an apartment, you're only putting one set of holes in the wall for essentially two shelves. Another option: get organized with Foshay wall shelves.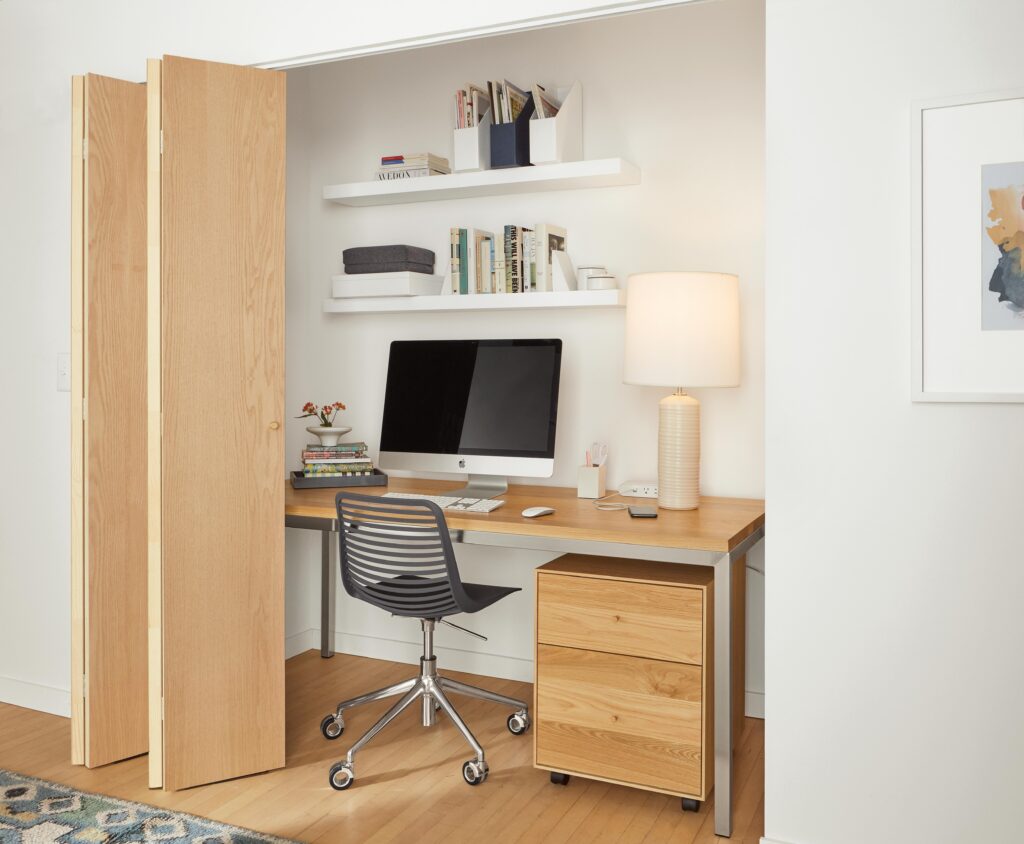 Challenge: "There's not enough desktop on my desk."
Solution: Rolling file cabinets 
Rolling file cabinets not only store the essentials, but you can also pull them out during office hours as a spare on-the-side work space (and the perfect spot for your coffee). Calling it a day? Roll it back under your desk 'til your next shift. Another option: repurpose a chic end table, nightstand or console to stash office necessities nearby.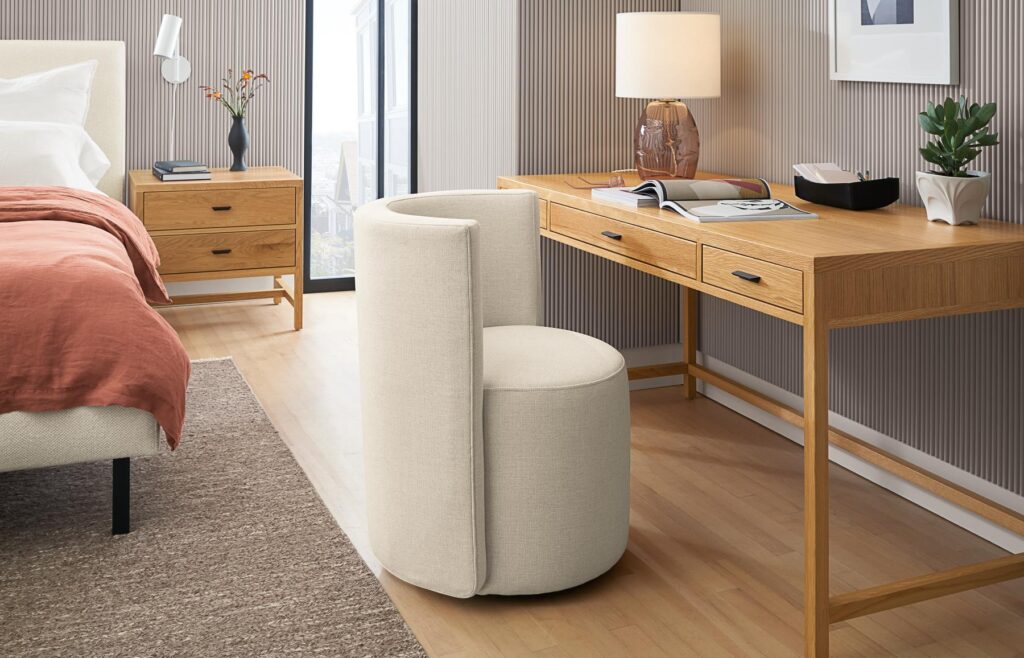 Challenge: "My corner office is the corner of my bedroom."
Solution: Leverage smart desk design 
In multipurpose spaces, you want your work area to be as unobtrusive and pleasing to the eye as possible so you can truly relax during non-work hours. Choosing desks with modern lines and slender legs minimizes their visual space. Consider our Berkeley desk as an option. Or go all-in on shutting up shop by choosing an office armoire that closes up completely, becoming a stylish cabinet like our Hudson armoire.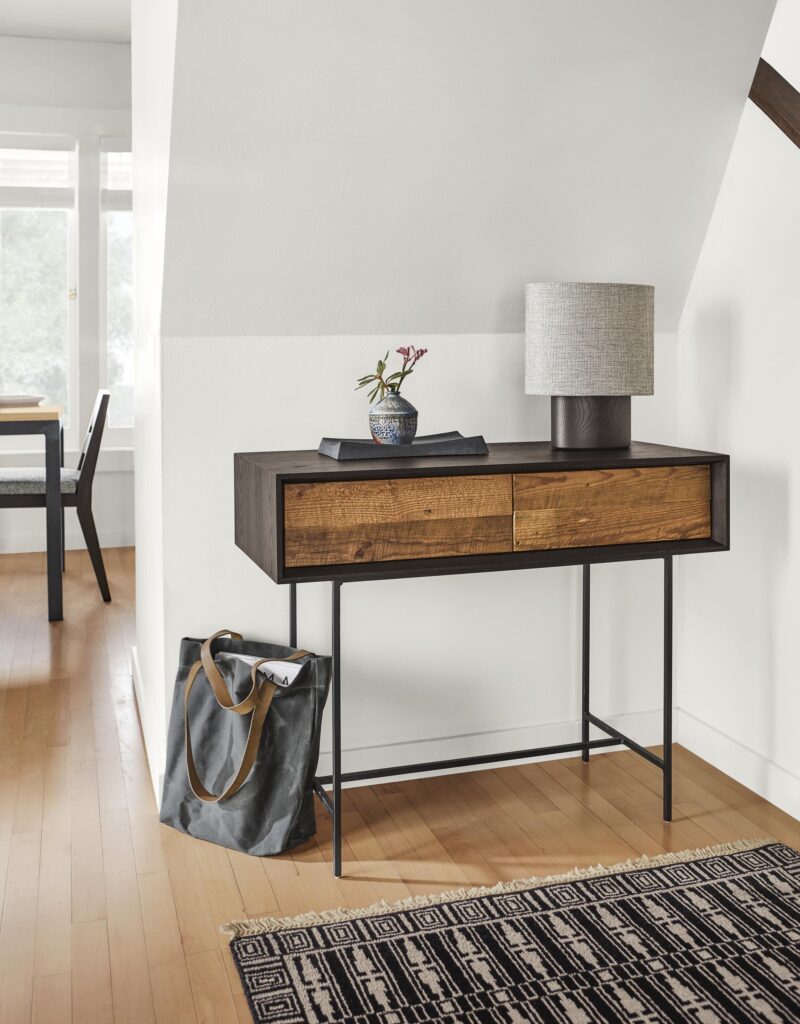 Challenge: "My hallway is my office."
Solution: Consider a console table 
Just because your workday has to fit into a tiny space doesn't mean you need to downsize your sense of style. Console tables like our reclaimed wood McKean table can tuck into improvised office areas because they're shallower than a regular desk, yet work as a laptop or smaller-screen computer solution.  
For more ideas, check out our small-home office guide. Our free design services are also always available with advice and options.