How to Furnish a Small Living Room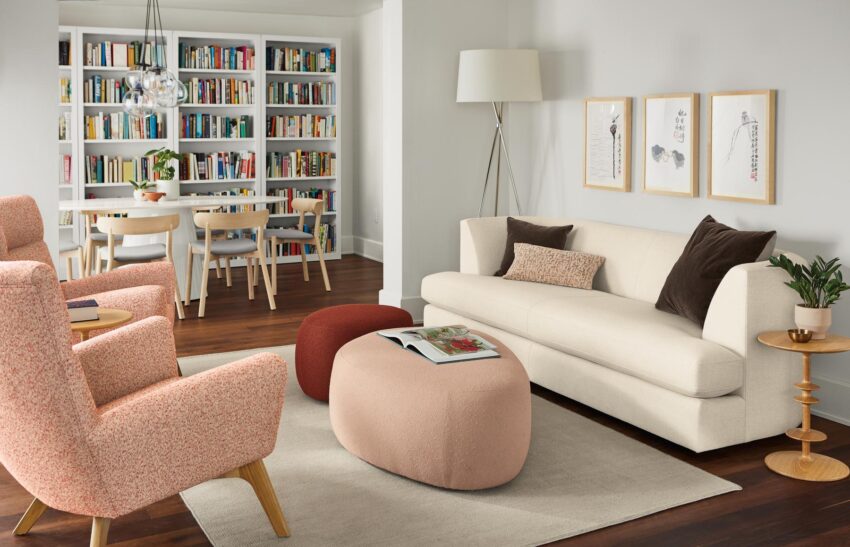 The basic building blocks of a traditional living space are fairly easy: sofa, coffee table, armchairs, lighting, rinse and repeat. But the space that really challenges—and delights—us is a small living room, where every piece has to earn its spot in the lineup. 
Ideas for a Small Living Space
Check out our tips for decorating and furnishing your small living room. Be sure to also take a look at our small-space seating guide for more inspiration. 
1. Do the Math
You may have a taste for a bit of eclectic clutter, or perhaps prefer a clean, minimalist space. Either way, a few tried-and-true rules are good starting points in choosing your key pieces. The largest pieces—such as a sofa or a media cabinet—should take up no more than two-thirds of the wall behind it. The rule of thirds holds in other ways as well. In a harmoniously balanced space, wall art should fill two-thirds of the space it is in, lamps top out at two-thirds the height of a wall, and so on.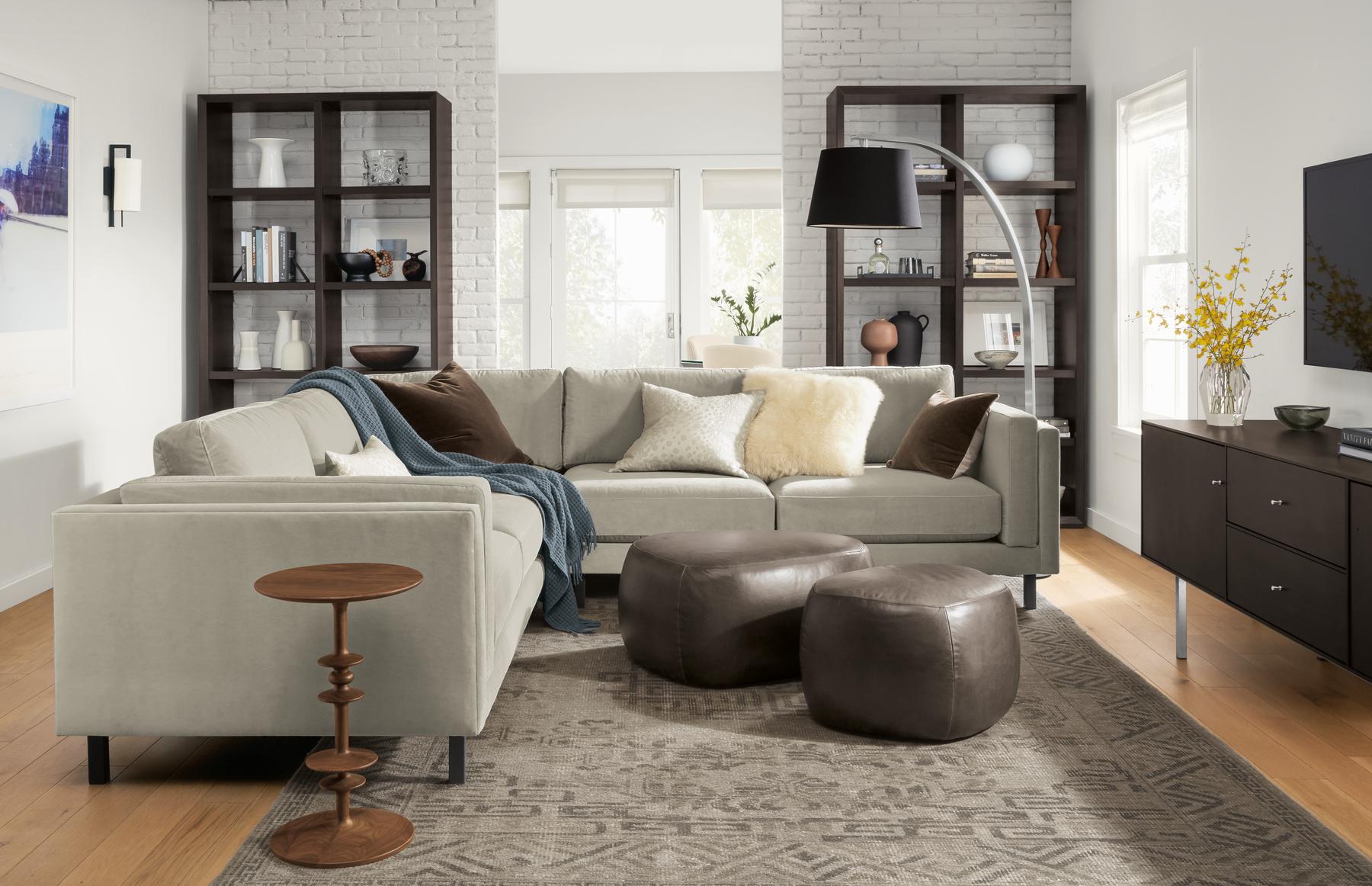 2. Choose Multipurpose Items
Arranging your space with a few smaller pieces can actually feel more open than a single large piece. Check out our Parks side table that feels like artwork. Or tuck in ottomans such as our Lind or Asher as side and coffee tables (that double as seating when you have guests over).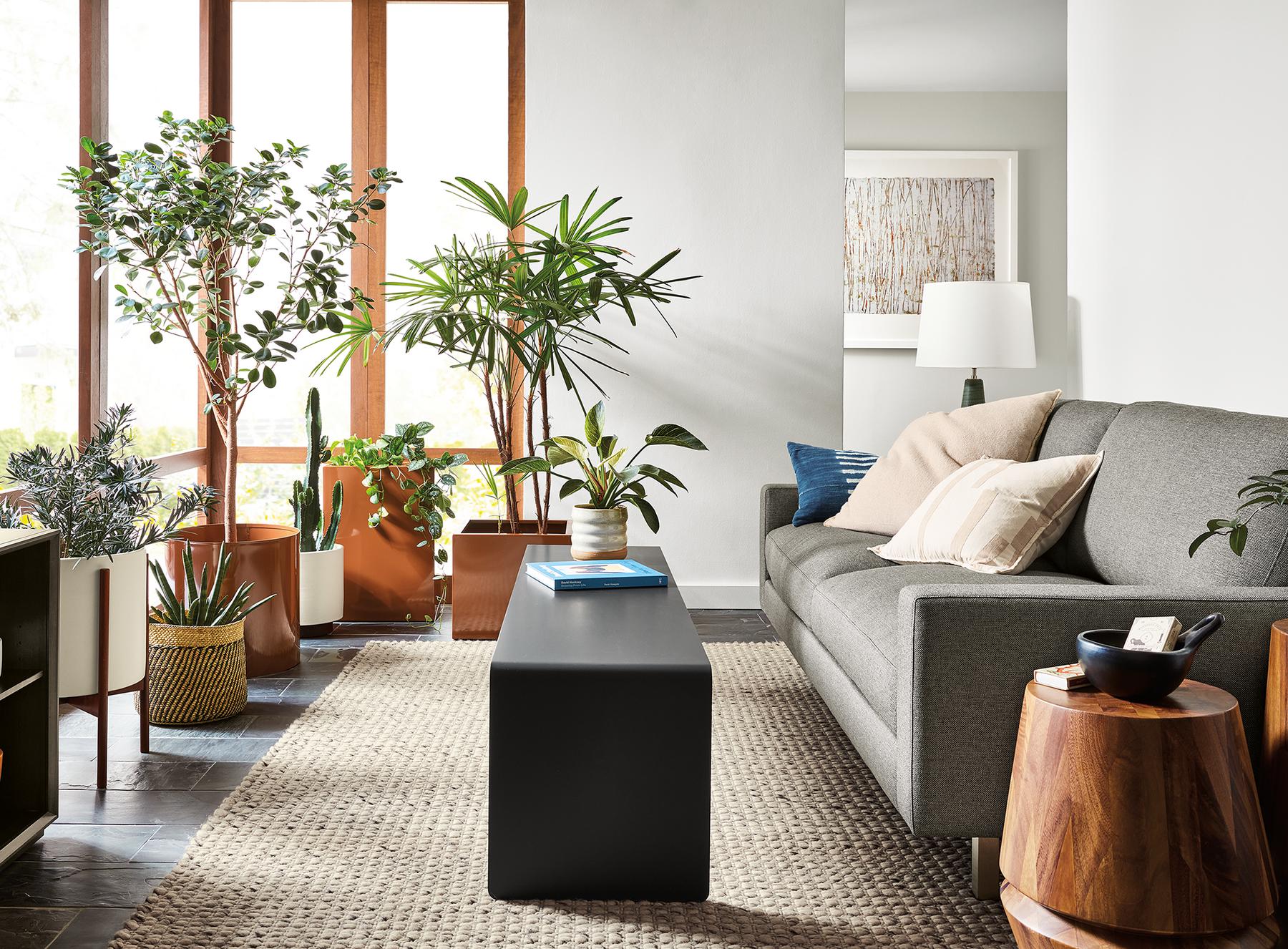 3. Invite Nature to the Party
Decorating with plants—both in small pots as well as in large planters—make a room feel complete without taking up a lot of space.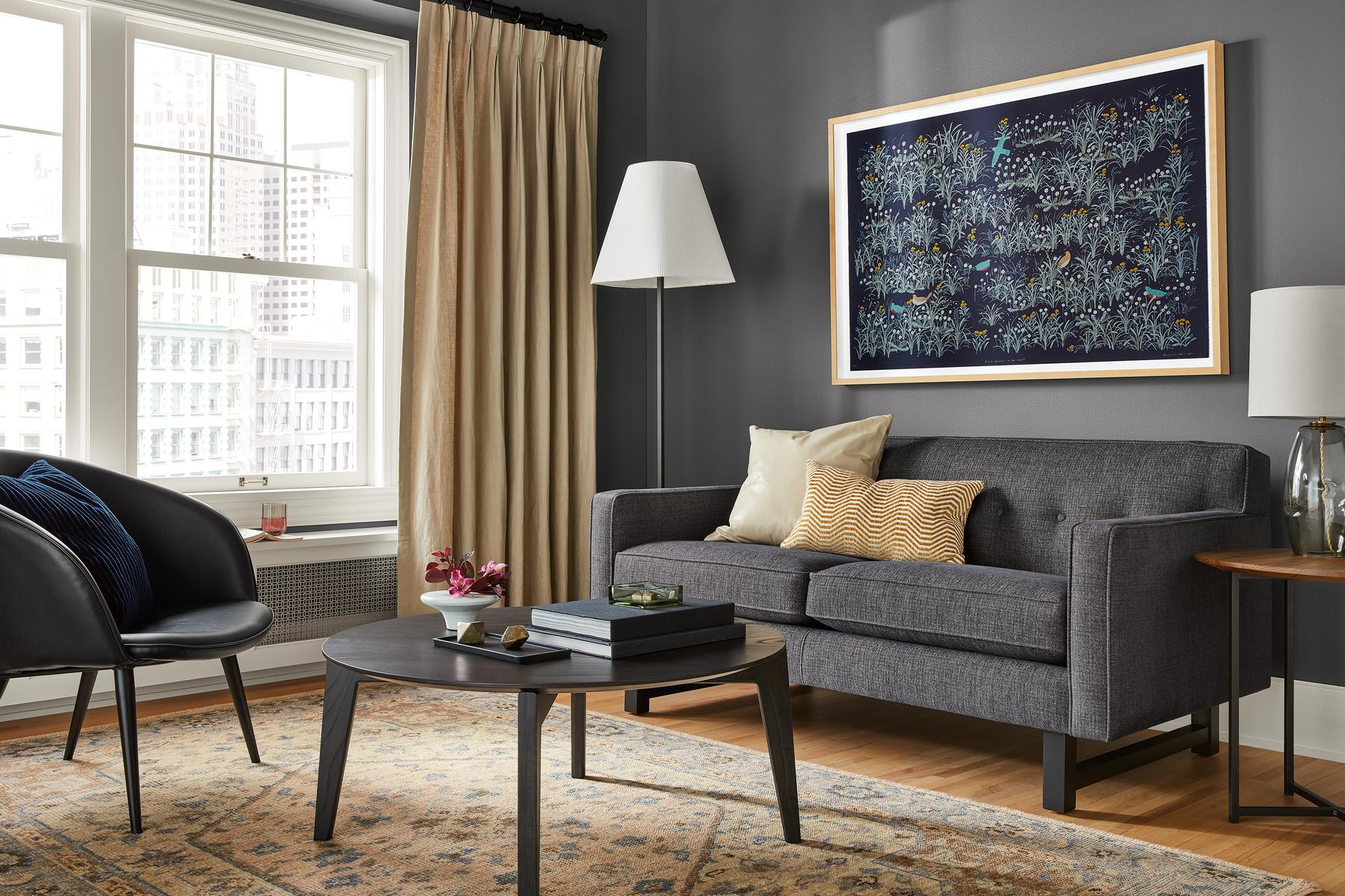 4. Let Decor Do Some Heavy Lifting
The must-have sofa takes up a lot of visual space in a small room. Consider a neutral color to help the room feel seamless and more spacious. Harmonious elements in other large objects—like dark elements or exposed wood surfaces—go a long way to eliminating visual clutter. 
Check out our variety of textures and upholstery as you consider what should sync up in your smaller room, making it feel as unified as possible. And then unleash yourself to add oversized artwork, throw pillows and accent chairs to the mix. Of course, a well-sized rug always helps unify a space, creating the illusion of more room. 
Ready to start mix-and-matching? Check out all our small-space decorating resources, and of course, our experts are always on hand with free design services.