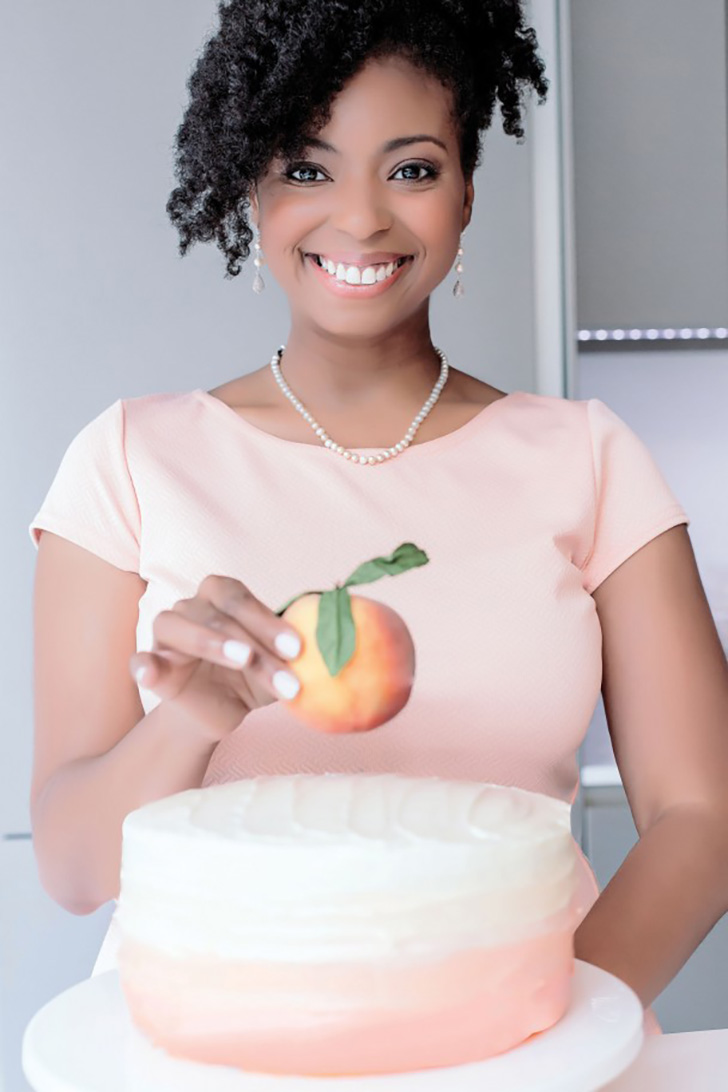 Room & Board Chicago recently hosted an event with the Windy City's own Jocelyn Delk Adams, award-winning food blogger and writer of Grandbaby Cakes. Jocelyn signed copies of her debut cookbook, Grandbaby Cakes: Modern Recipes, Vintage Charm, Soulful Memories (Agate Surrey), explored how to put fresh twists on classic favorites and led guests in a traditional cakewalk.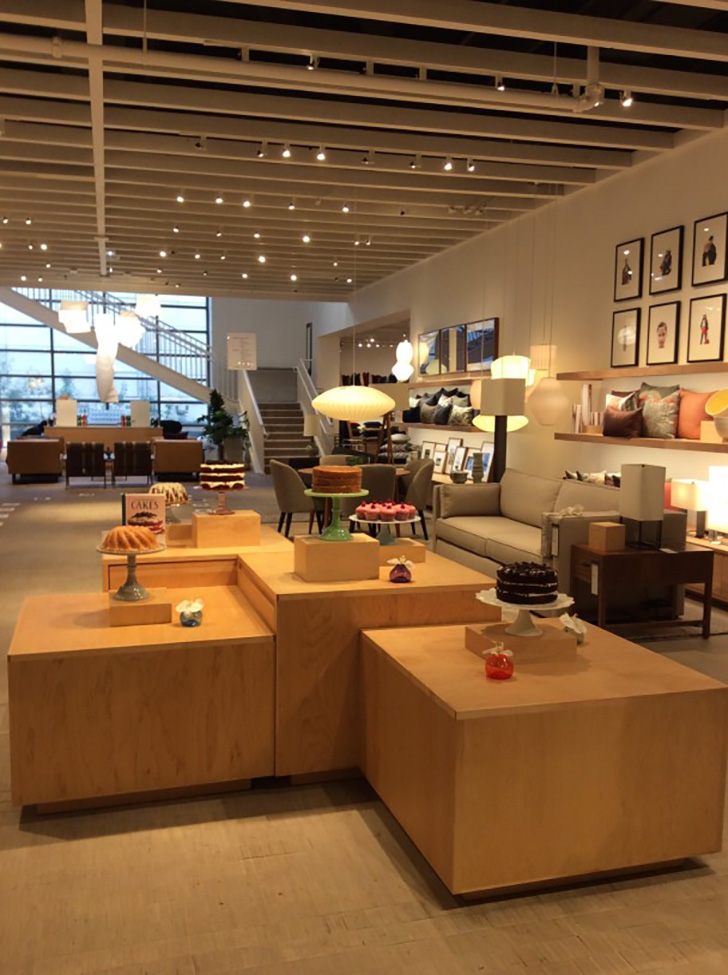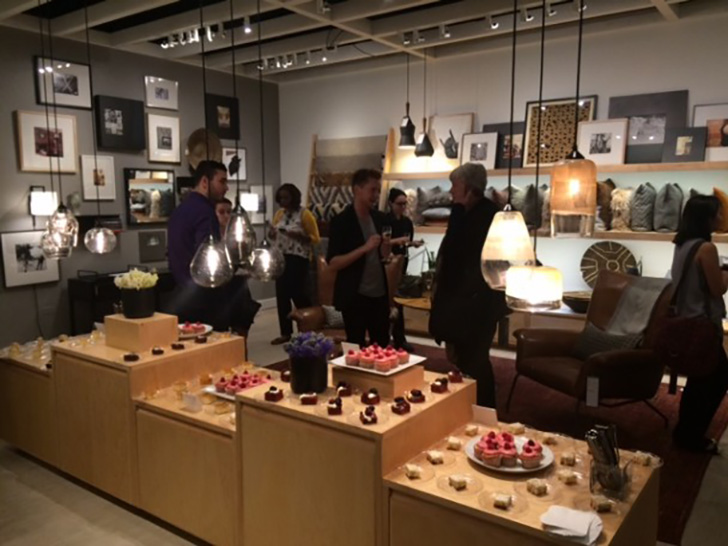 We sat down with Jocelyn and discussed what it's like to be a fresh new voice in home baking.
How did you discover your love for baking?
I knew early on that I definitely could bake and enjoyed it, but unlike the elder women in my family, I didn't feel a strong desire to be in the kitchen. A connection was missing for me. Deep inside, I downright rejected the notion of wanting to bake for the pure enjoyment of it. I thought the idea was primitive and anti-modern, but inwardly something kept drawing me into the kitchen. One weekend in my late twenties, I was bored and randomly walked into my kitchen and pulled out the ingredients to bake a pound cake. Something just felt so right that I decided to stop fighting it. I continued to bake every weekend, trying new combinations and spins on my family recipes. From there, it became the only thing I wanted to do and share.
While many of your recipes are rooted in your family's Southern heritage, how has your life in Chicago influenced your baking?
My life in Chicago has altered the way I was taught to bake in many ways. Midwestern and Southern lifestyles have many things in common, such as relaxed philosophies and friendly people who speak pleasantries just because of good home training. However, living in a very hip, urban city like Chicago has exposed me to a lot more culture and creativity. My husband and I love to try new restaurants and bakeries in the city, and each menu has inspired me greatly. We have some of the best chefs in the world here. I realize that these cutting-edge gifts are not as prevalent in Winona, Mississippi, where my grandparents live. The Chicago influence definitely prevents me from getting stale when it comes to my recipe development.
Why is it important to honor family cooking and baking traditions?
Before I started my blog, I noticed that a lot of my friends didn't cook or bake much. Their daily consumption routines came in the form of take-out and fancy restaurant dining. I was quite similar when I was in my twenties. At some point, I realized the importance of historical reference and legacy. I receive so many emails from readers who are thankful for my site. A lot of readers mention that they love certain recipes that their parents or grandparents made when they were growing up, but that they missed the opportunity to learn those recipes before their relatives passed away. I hope I am helping to fill in that gap and provide a place where people can feel some sort of family connection, even if their loved ones are no longer here. For those that do have loved ones here, and fantastic recipes worth preserving, I hope I am inspiring people to capture those recipes along with their unique history, so they can pass them on to new generations.
What advice do you have for beginner bakers who pick up Grandbaby Cakes?
My advice is to start with easier recipes and then challenge yourself with harder recipes. One feature I love aboutGrandbaby Cakes is that it categorizes recipes by level of difficulty. Beginners will know exactly where to begin if they haven't baked a scratch cake before. Novice bakers need to gain the confidence that comes with knowing they created a successful recipe. The intimidation factor melts away as soon as that happens. Lastly, just remember that baking is supposed to be fun and relaxing. I'm not a fan of tough love and pressure in my kitchen.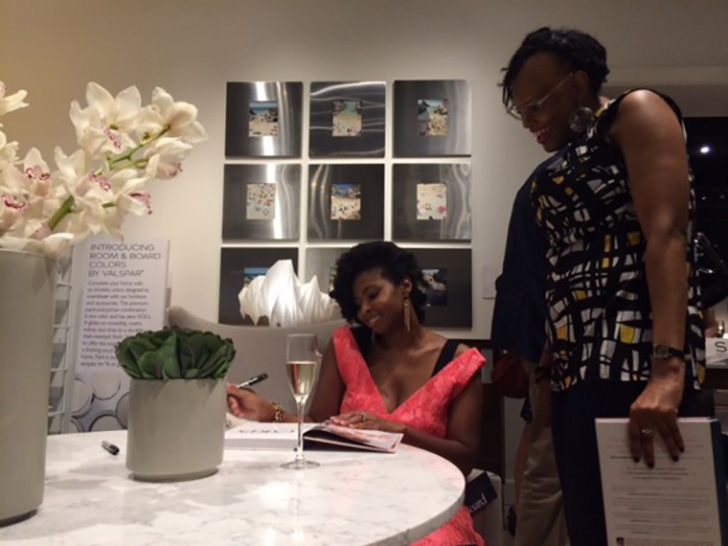 What has been the most rewarding thing about turning your blog into a book?
Writing a cookbook has been a dream I've had since I first bought the domain for my site. I figured it would come much later, but this timing definitely feels right! While the recipes—both savory and sweet—on my site represent a large part of who I am, this book allowed me to delve deeper into a single dessert subject and my own family history. I loved sifting through vintage photos and hearing the funny stories behind them. I adored talking to my grandparents about their history and seeing how it all ties back to me. The blog just touches the surface of what I am able to share in the book. I'm so privileged to be the vessel that carries a family legacy forward in a unique way.
Photos by Jocelyn Delk Adams and Room & Board.