Whether you live in a place where temps are dropping as quickly as the leaves, or you simply like to switch up your bedroom to match the seasons, here are some ideas to get your bedroom ready for fall. Start with a base of our smooth sateen sheets and build from there with these options.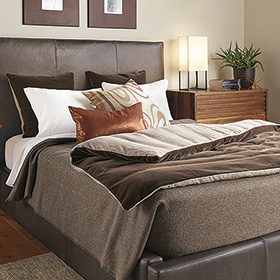 Washable Wool Blanket
Woven from lightweight 100% wool, our exclusive Eco-Wise Wool® blanket by Pendleton® adds a cozy, never-too-warm layer that's perfect for transitional months or temperate climates. We love that it's machine washable, too.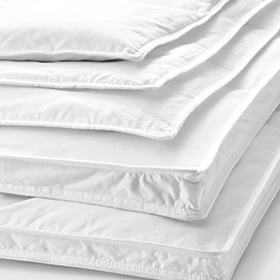 Down Duvet Filler
Increase your bed's snuggle factor with a premium snow-white-down duvet filler. Covered in smooth, 230-thread-count cambric cotton, our duvet fillers feature baffle boxstitch construction to keep the down evenly distributed. Or try ry one of our hypoallergenic options with resilient polyester fill.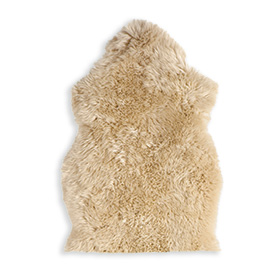 Sheepskin Rug
Few things feel as luxurious as a sheepskin rug. Toss one on the end of your bed to provide beautiful texture and added weight for an extra-cozy feel. (And if you have a furry friend or two sharing your bed, they'll love to curl up on it.)