Celebrating 40 Years with a Sustainable Gift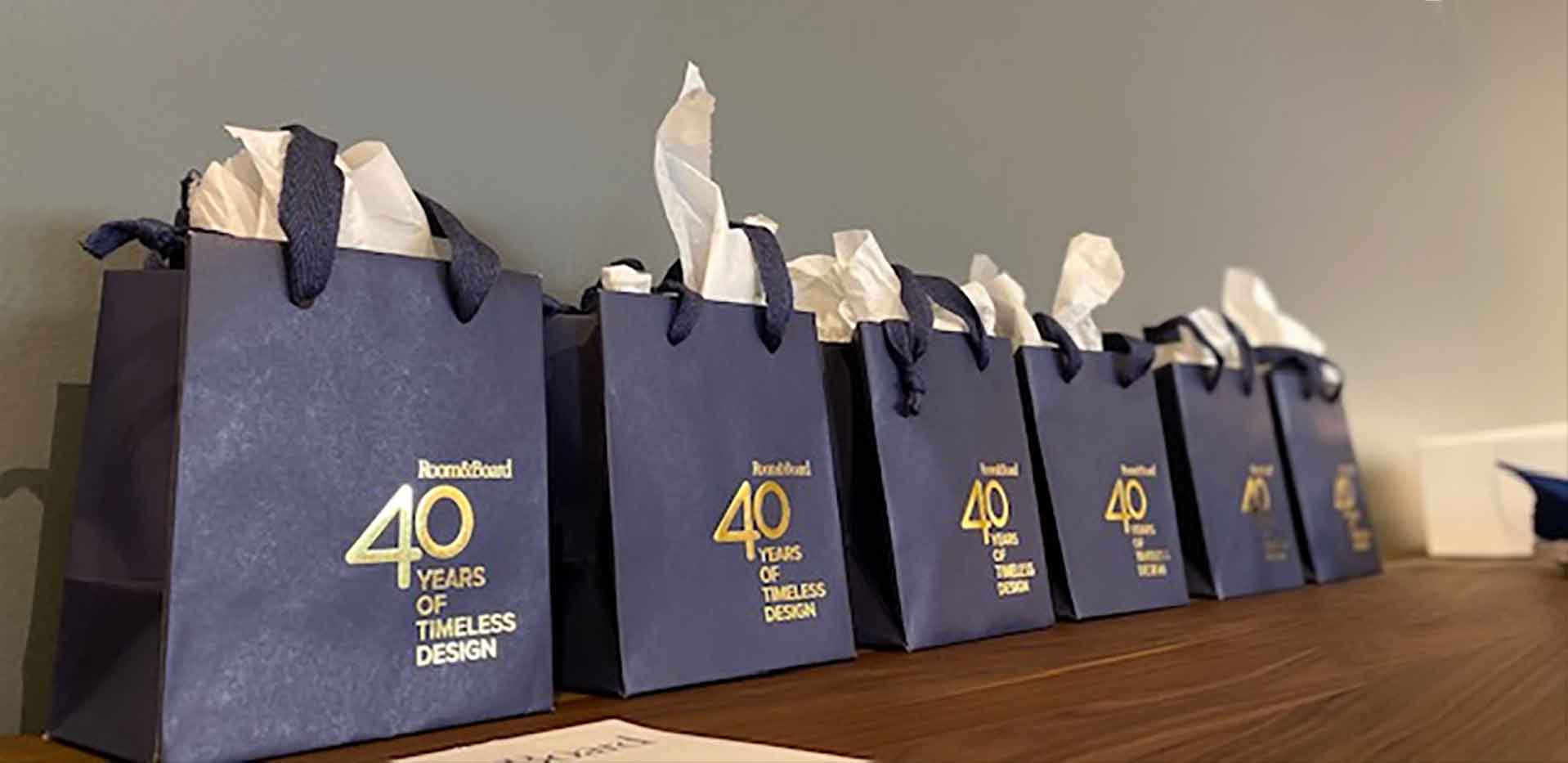 We owe our success to our committed customers and vendor partners. And, of course, to our creative and dedicated staff members. As we recognized our 40th anniversary this fall, we wanted to find a special – and sustainable – way to honor our staff.
Besides surprising each location with a party box filled with supplies, a Room & Board trivia game and more, we gave a more meaningful gift. To celebrate 40 years, we provided a donation to The Nature Conservancy that will fund the planting of 40,000 trees on behalf of our staff members.
Celebrations with a Special Message
The Washington, D.C. showroom team gathered to mark the anniversary while reflecting on our growth.
Retail Market Manager Lisa Scroggins says, "The highlight for our team is knowing Room & Board will plant 40,000 trees in partnership with The Nature Conservancy. We love the message it sends around sustainability and protecting our environment."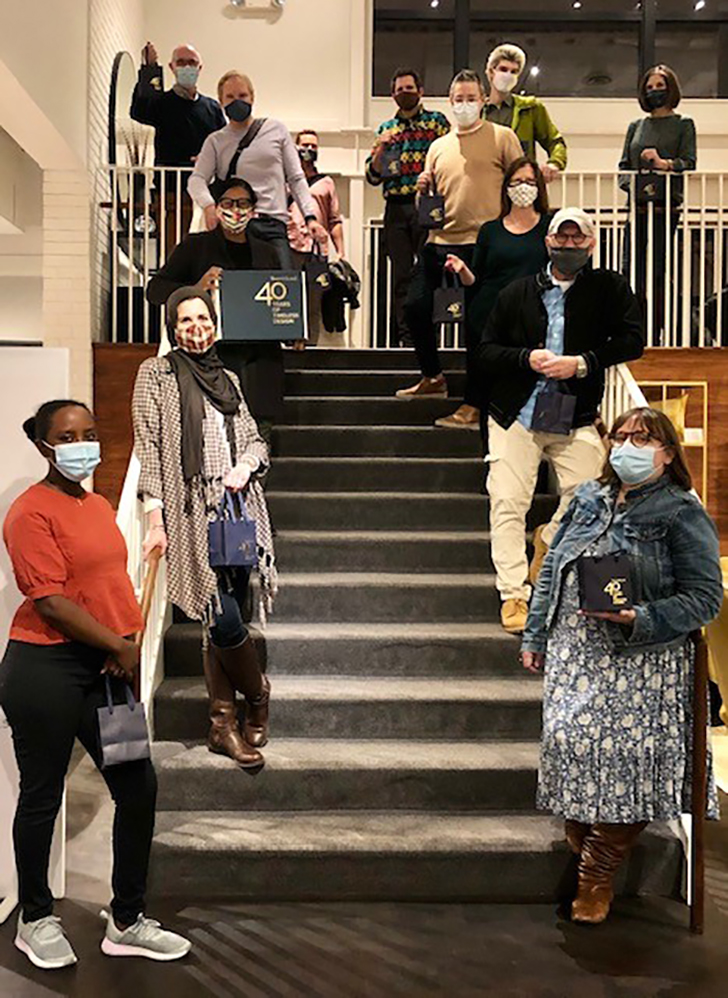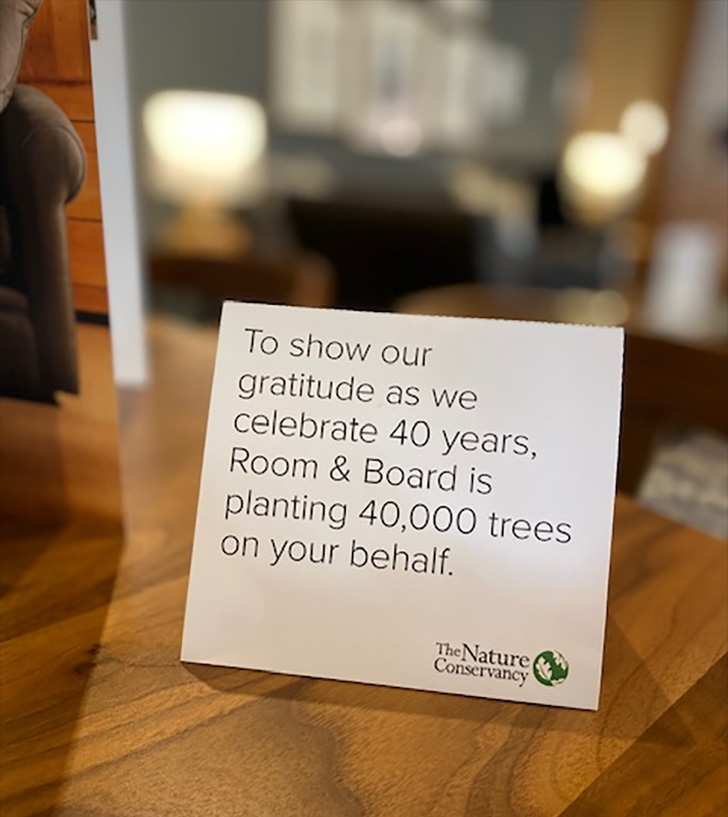 The Dallas showroom team held a potluck to mark the anniversary, while the Portland showroom team started their day with donuts and celebration.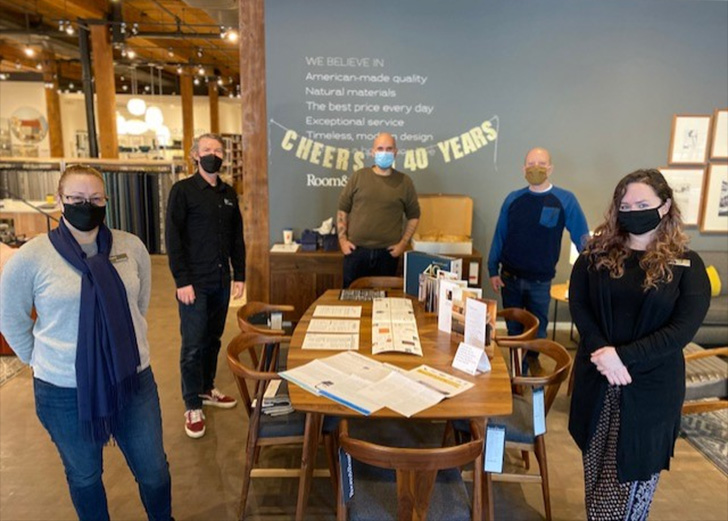 Reflecting on the Past
The Edina store toasted to 40 years of Room & Board, providing a small champagne bottle and chocolates for each staff member.
"After that, we reminisced. We flipped through old catalogs while marveling at how timeless our pieces truly are—even 40 years later," says Edina Leadership Associate Amy Fletcher-Brewer.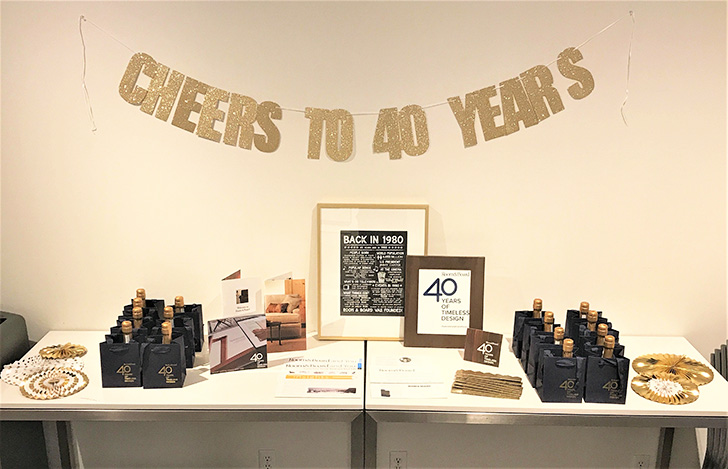 In the Dallas Delivery Center, the team shared the news of our commitment to The Nature Conservancy, played trivia and enjoyed lunch.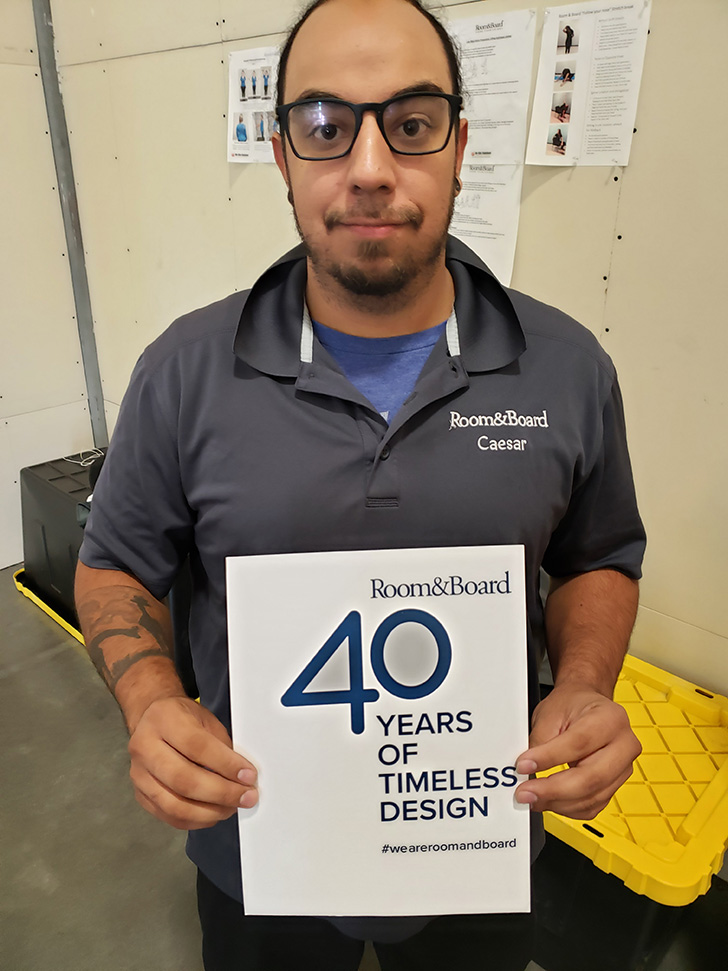 Celebrating Growth and Looking Ahead
Under their masks, staff members in the San Diego showroom and Minnesota Outlet were all smiles as they celebrated.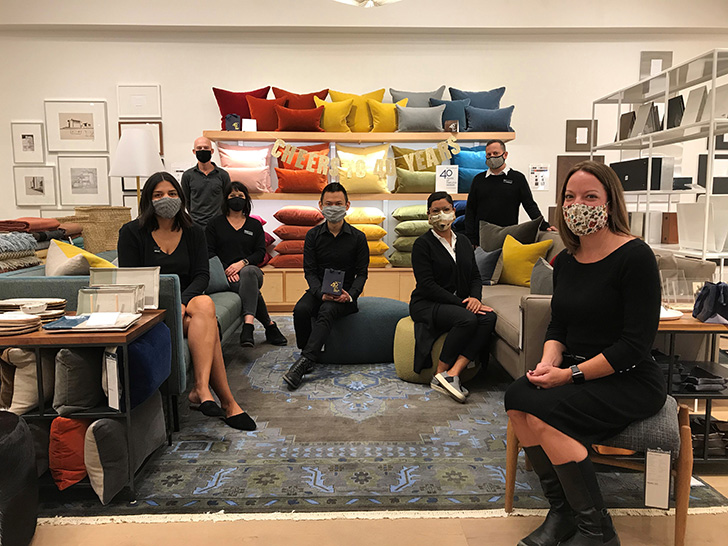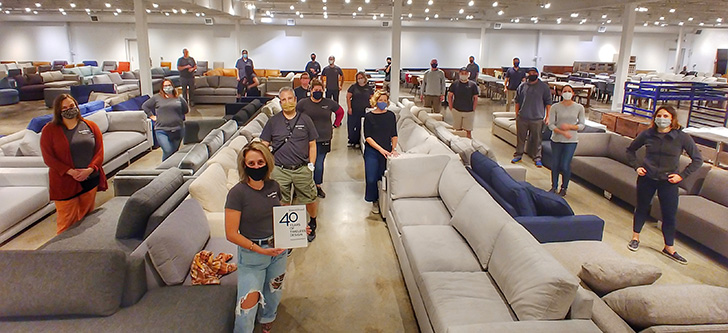 Lastly, the Denver Delivery Center had fun strolling down memory lane. Delivery Market Manager Rod Schafer says, "We enjoyed bags full of treats and the trivia challenge. Our morning was filled with sugar, caffeine and memories. A good jumpstart to the day!"
Cheers to 40 years. Here's to many more years of helping our customers create homes they love.