What Is Office Benching?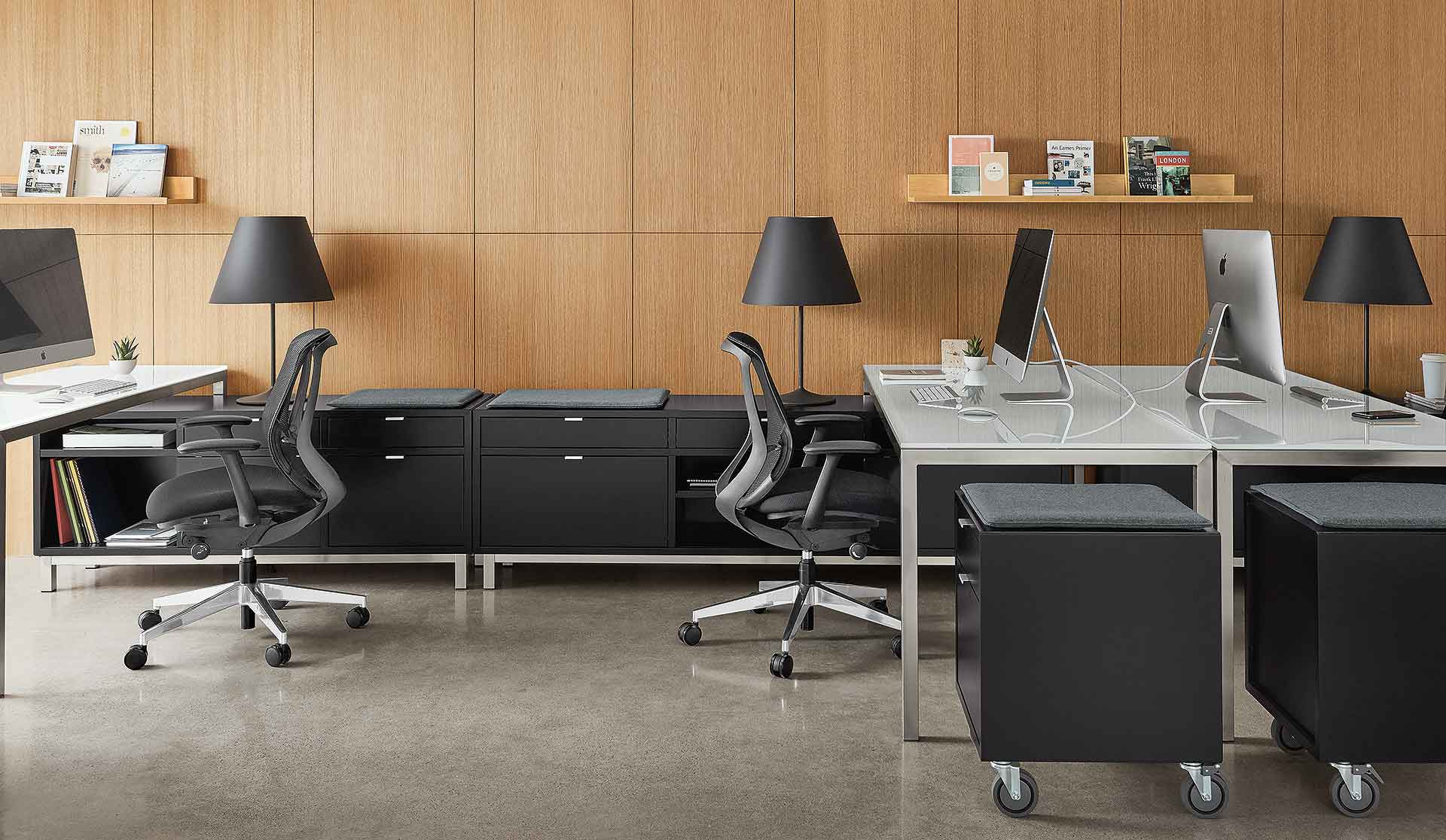 Think of office benching as a cure for the common cubicle. Benching is an office solution that pairs together a desk and a file storage bench (and sometimes an additional file cabinet), offering an L-shaped style desk with extra storage and seating. We've designed a special collection of file storage benches that tuck underneath our Parsons desks for this modern office solution. It's an ideal desk setup for open, collaborative workspaces; benching systems help define wall-less offices and create efficiency in large or small offices.
Benching = desk + file storage bench + rolling file cabinet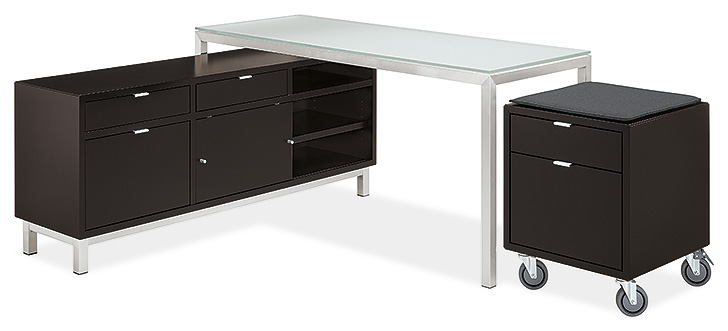 See some of our recommended benching layouts below and see the Benching System Layout Ideas for even more ideas and details.
Single office solutions
A file bench behind a dedicated desk is easily accessible and offers a streamlined look. The finished bench back means you can place it anywhere as office needs change.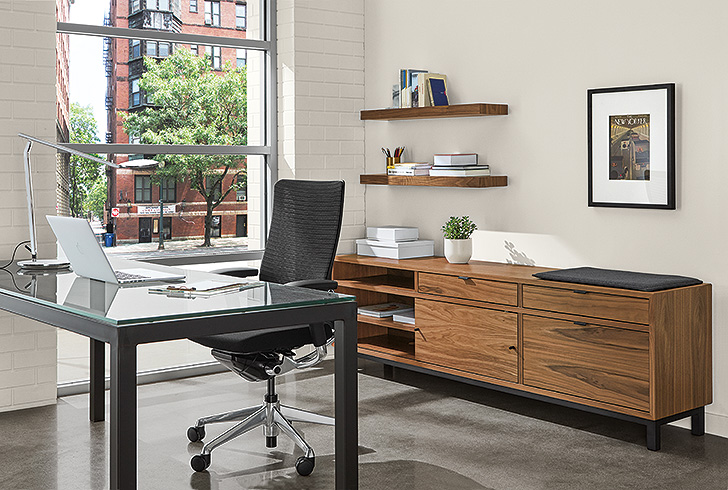 Get all the functionality of an L-shaped desk with extra storage and seating capabilities. A rolling file cabinet adds even more adaptability.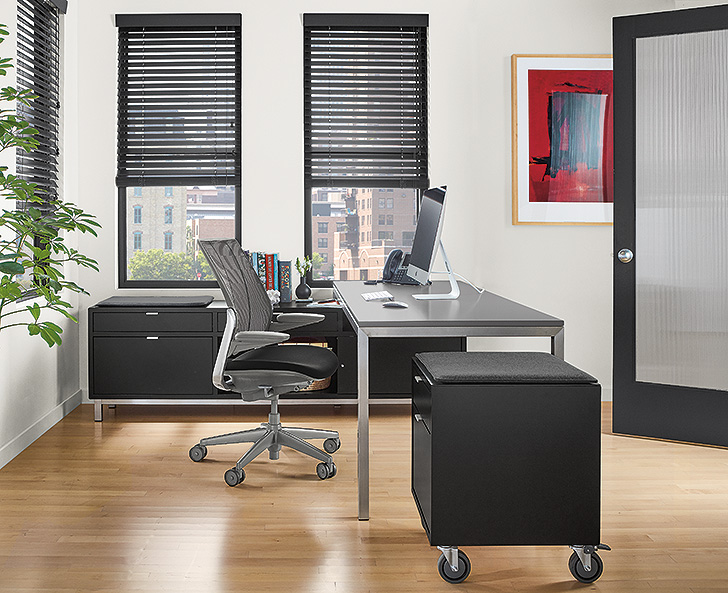 Multi-office solutions
Everyone in the office has a dedicated or touchdown desk-sharing work space and spot for storing personal items. The bench can be a casual seats for guests or clients, eliminating the need for a guest chair and giving you even more space.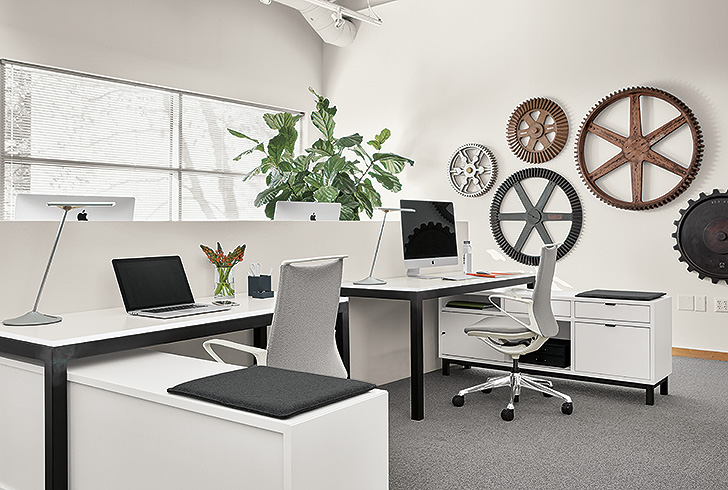 Great for collaborative spaces, file cabinets behind an open group of desks are easily accessible. The finished cabinet backs mean you can place them anywhere.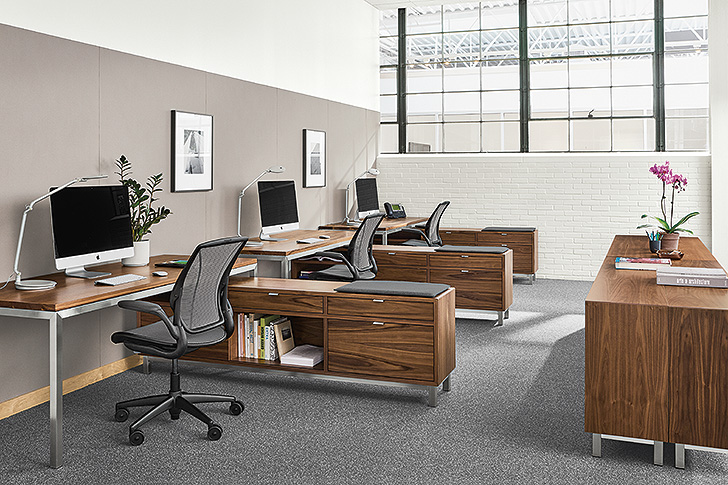 Photos by Room & Board