As we celebrate Indigenous Peoples' Day on October 11, we're highlighting Owamni restaurant in Minneapolis. The creation of Founder/CEO Chef Sean Sherman and Co-owner/COO Dana Thompson, Owamni serves pre-colonization cuisine made from Indigenous ingredients. Sherman and Thompson, who also started The Sioux Chef, are committed to revitalizing Native American cuisine and sharing this important culinary culture with the community. You can get a taste of Sherman's work in his 2018 James Beard Award-winning book The Sioux Chef's Indigenous Kitchen.
Owamniyomni is the Dakota name for what is now called St. Anthony Falls on the Mississippi River. The area was originally the site of a series of large waterfalls that are now greatly reduced in size due to industrialization starting in the mid-1800s. The restaurant is part of a larger plan to transform the Mississippi riverfront in Minneapolis through new parks and trails and a multi-use pavilion among other improvements.
Bringing the first locally Indigenous restaurant in a major U.S. city to this site offers a unique chance to educate and inform. "We believe that there should be Indigenous restaurants everywhere because no matter where, we're on Indigenous land," says Sherman. "There's so much power in food. A lot of cultural identity is wrapped up in food, and it's an easy way to tell stories. The food we're serving at Owamni tells the story of where it's from, how it got here, and who you're supporting by buying it."
Room & Board's corporate office is in Minneapolis, not far from Owamni. As a company, we are committed to expanding diversity, equity and inclusion in all areas of our business. As part of that focus, we were excited to donate select furnishings to the restaurant. Room & Board also values sustainability and the environment, and appreciates Owamni's focus on Indigenous ingredients which helps diners forge a deeper connection to the land from which it comes.
"Owamni is a great jumping off point for so many different messages. And I hope that the community will want to participate in that conversation and engage in a lot of community conversations that are about race and equity, and equality, and sustainability," shares Thompson. "It's important to us that people come in here for their first taste of Native culture and that they see really high design and dignity, and beauty, because it is. I want to really humanize Indigenous people."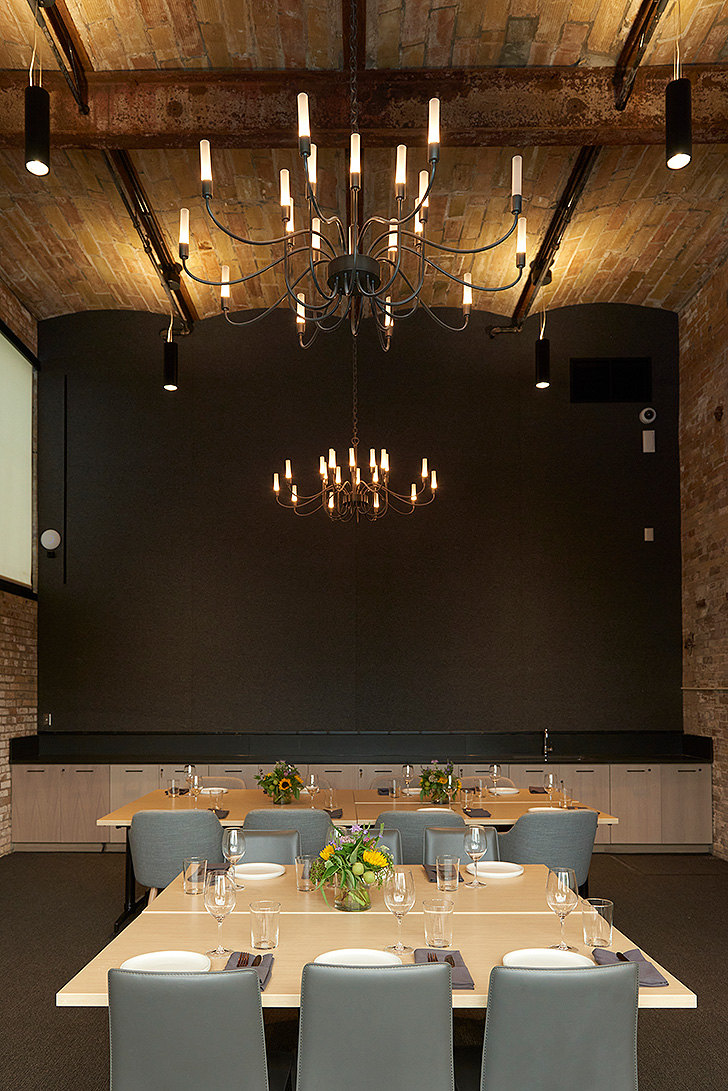 Room & Board is also marking Indigenous Peoples' Day by sharing resources with staff members that raise awareness about Indigenous culture, history and art.
Images by Heidi Ehalt