Office Reveal with Author Luvvie Ajayi Jones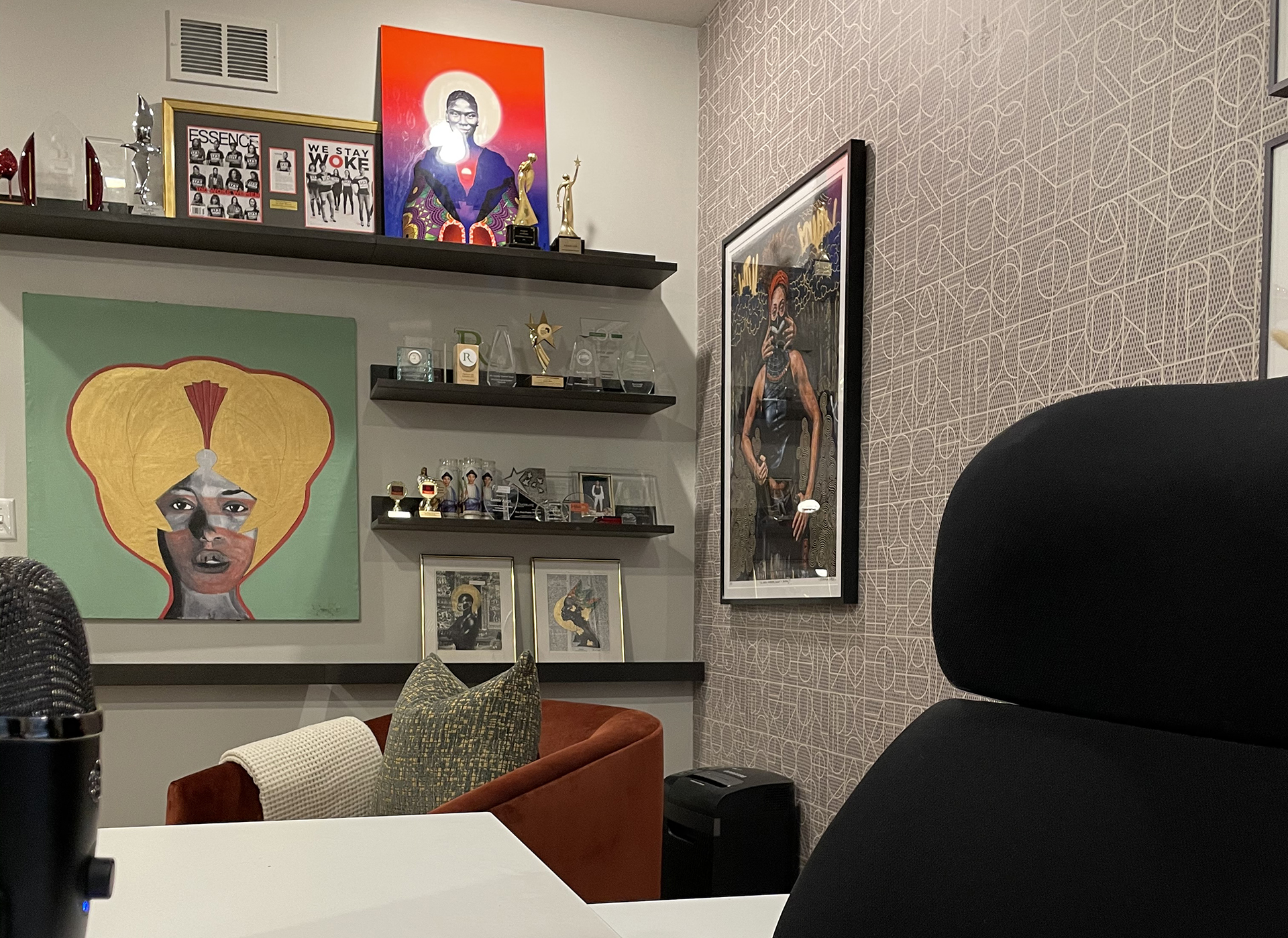 When New York Times bestselling author and renowned speaker Luvvie Ajayi Jones needed to update her home office in time for the launch of her book "Professional Troublemaker: The Fear-Fighter Manual". She needed an office that was both functional for the long term and looked good on video calls during her virtual book tour.
Luvvie called on Tavia Forbes and Monet Masters, the two brilliant women behind Forbes + Masters Interior Design Firm, based in Atlanta, to design the room. (Related: See how we helped Forbes+Masters create their studio.) Forbes+Masters offered up renderings featuring Room & Board furniture throughout. "Let me tell you something: I was asleep on Room & Board, and now I'm wide awake. The store is underrated," says Luvvie.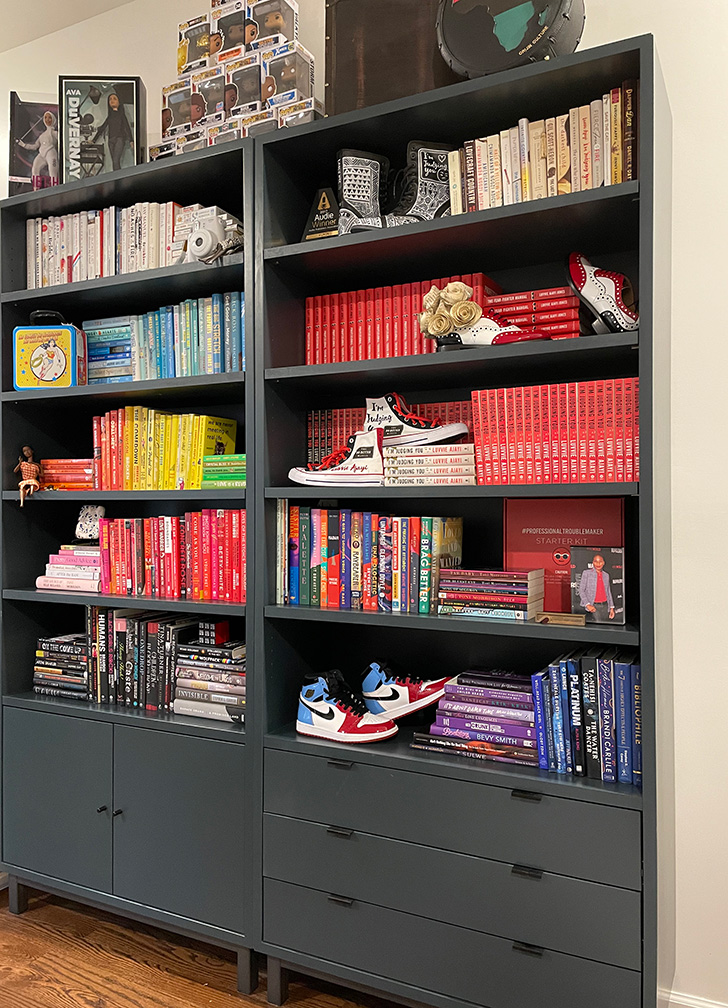 Luvvie's timeline was tight. "One of the reasons we were able to do this so quickly and get all the pieces I needed is because 90% of Room & Board's products are made in America," explains Luvvie. "We didn't have to worry about international shipping, which was key."
Room & Board's communication impressed Luvvie. Once she placed her order, she received timely updates on product status, delivery and more. "It was seamless," shares Luvvie. "There were so many moving pieces but they kept this thing moving."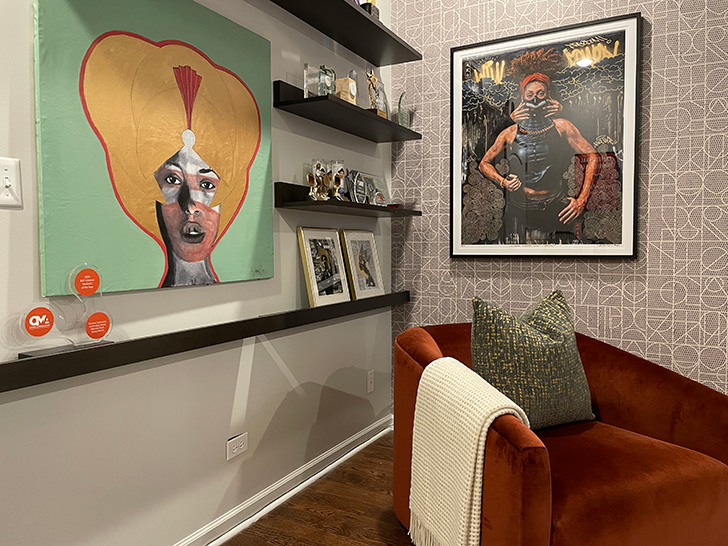 "Room & Board specializes in form + function and high-quality pieces," notes Luvvie. "Everything about this design was tailored to me. I could have placed the order electronically without stepping foot into the store, and the process would have been the same."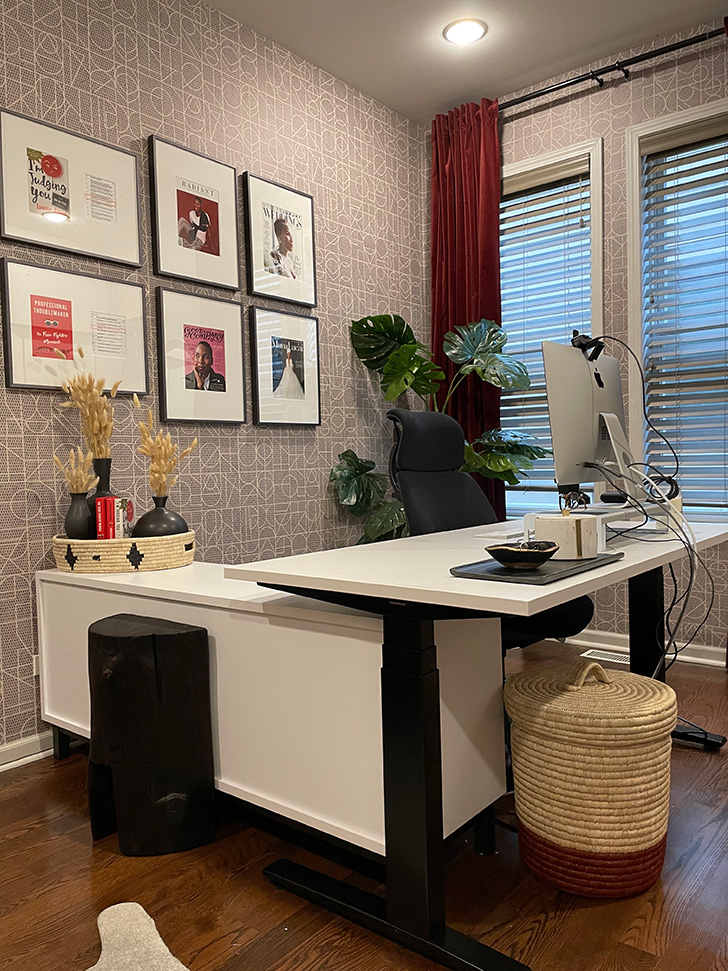 Luvvie's new office came together in time for her book tour and she's thrilled with the result. Every piece of furniture has a purpose. "It looks like the office of someone who got business and sense," says Luvvie. "I'm so geeked and I love it so much!"
Photos by Luvvie Ajayi Jones