Election Day, November 8, 2022, is around the corner. Room & Board believes that we're part of something bigger, and that it is each of our civic duties to share our voice and vote. Democracy depends on all of us to thrive.
That's why Room & Board will be closed on Election Day. While we have always provided flexibility and time off to vote, we are taking it one step further this year. We want to eliminate any potential barriers that could keep our staff members from participating in Election Day.
Federal Election Day is now a company-wide paid holiday. Therefore, our stores, delivery and distribution centers, and central headquarters will be closed. Staff members are using this day to cast their votes and volunteer at their local polling locations. The only location that will remain open on Election Day is our Seattle store, with staff receiving a floating holiday.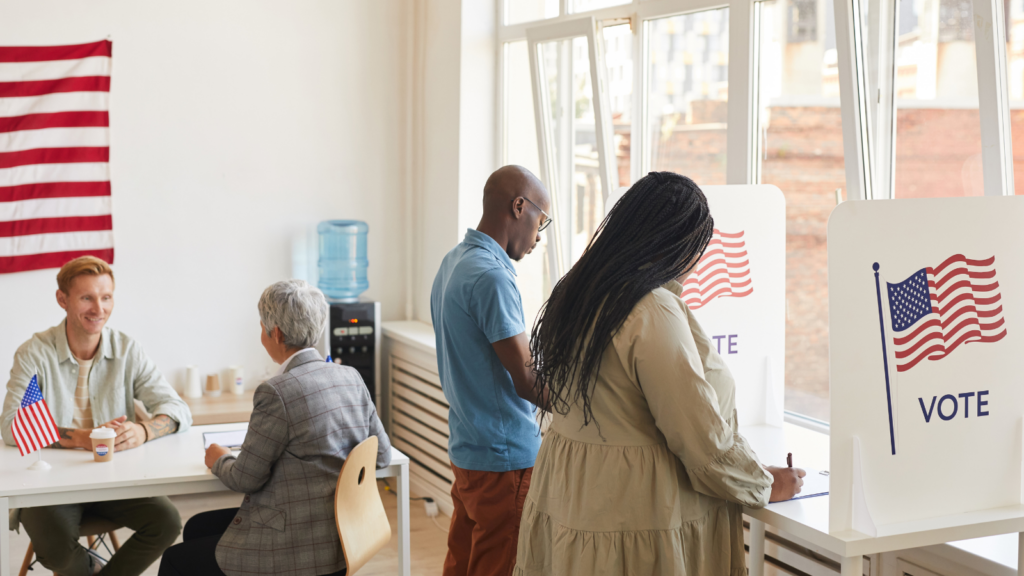 Check out some of the partners we are proud to work with.
In 2020, Room & Board joined the Time to Vote movement with other businesses dedicated to increasing voter turnout.
This year, we began supporting Nonprofit VOTE, a nonpartisan organization that helps nonprofits integrate voter engagement into their ongoing services. We also are proud sponsors of their National Voter Registration Day program, the largest single-day voter registration drive in the country.
See you at the polls.
Click here to learn more about your state's election office and make a plan to vote! Your voice matters.