Santa Barbara Vacation Home Remodel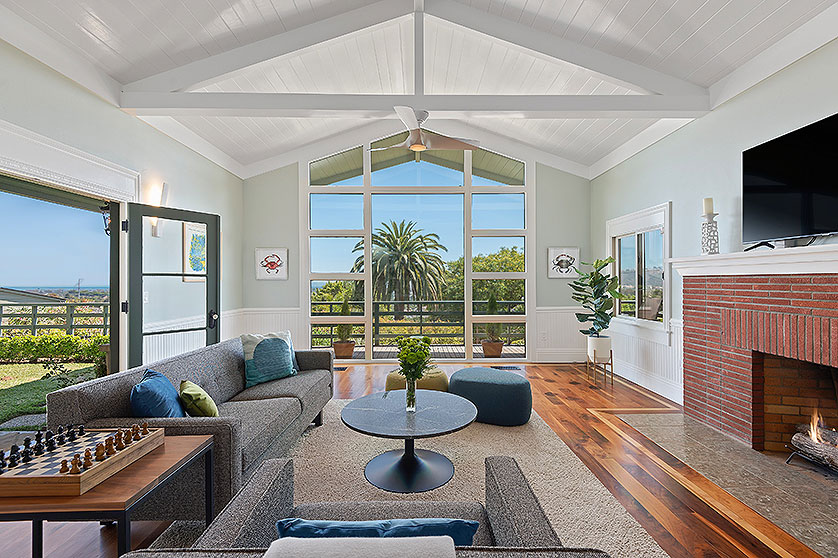 When Susan Baylus planned her vacation home remodel in Santa Barbara, she turned to Room & Board for furniture. "During the pandemic, I helped my son furnish his home with Room & Board after a visit to your Portland store," says Susan. Following that experience, she knew the quality and design would be perfect for her Santa Barbara home, too. Full of natural light and beautiful views, the home achieves the perfect balance of beauty and function with plenty of comfort, too.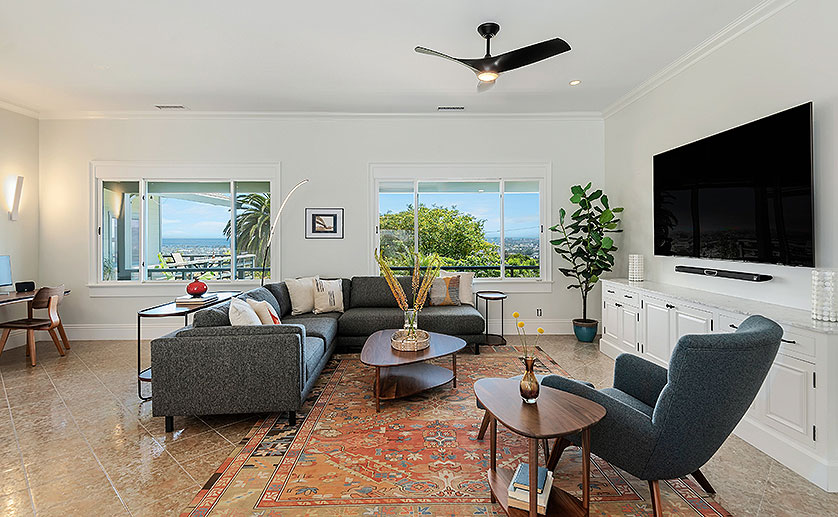 It started with free design services
The project kicked off with a virtual free design services appointment with Design Associate Tom Woodling. Susan and Tom worked room by room to plan each space. They talked about designs, fabrics and colors that would work seamlessly with existing finishes and architectural details in the home.
The home is also available as a vacation rental, so durable materials were extra important. Tom shared ideas for high-performance fabrics and easy-care materials, like nightstands with stain-resistant ceramic tops.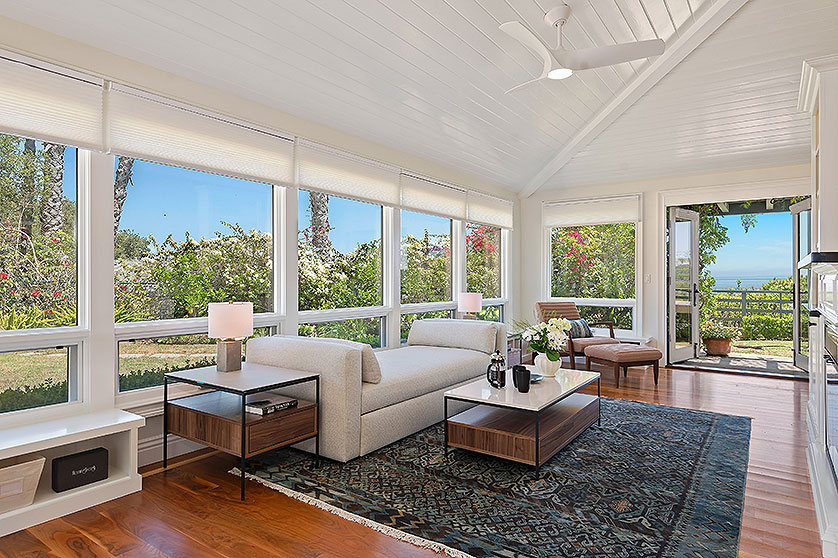 Next-level floor planning
To help Susan envision what each room would look like, Tom created both a mood board and a realistic 3D rendering for the spaces. This made it easy to see how different items and colors would appear in the space and allowed Susan to feel confident in her decisions. "We finished every room virtually and didn't see the furniture until after it was delivered," recalls Susan. "We walked in and loved it."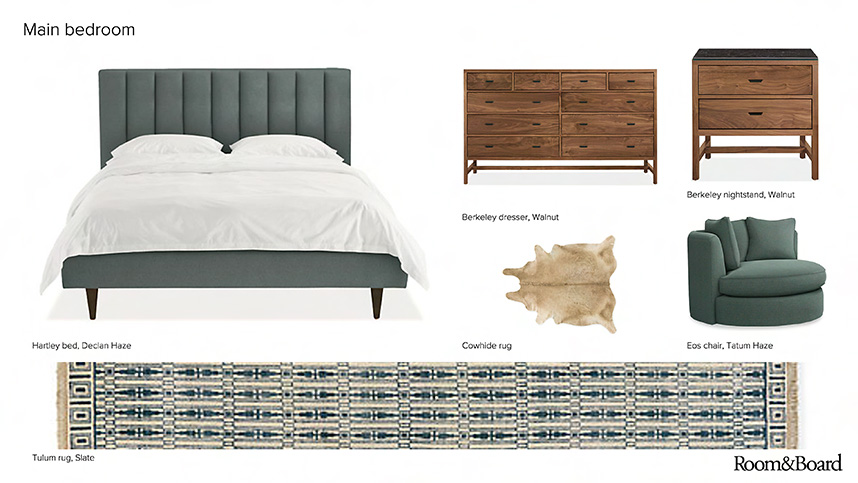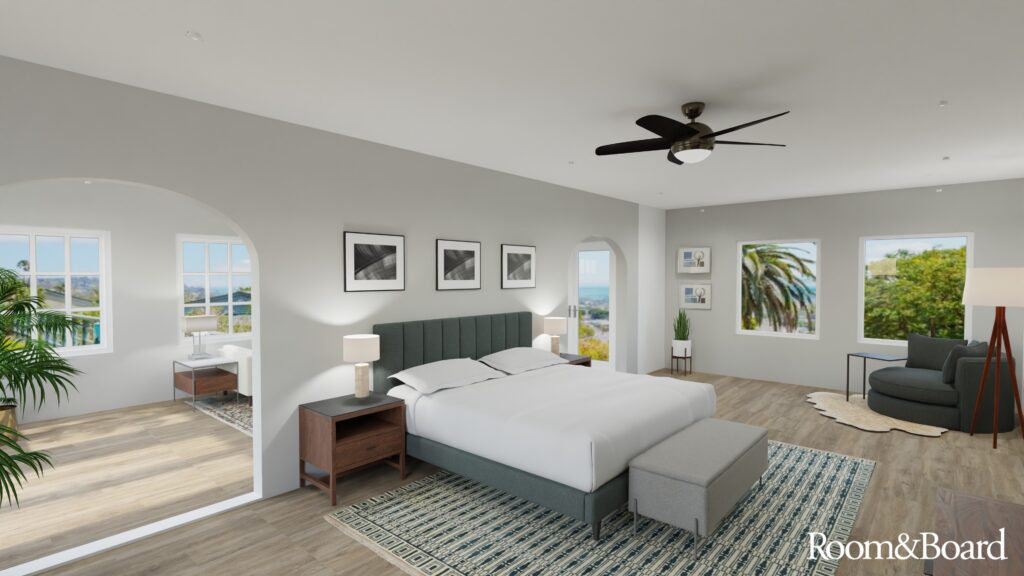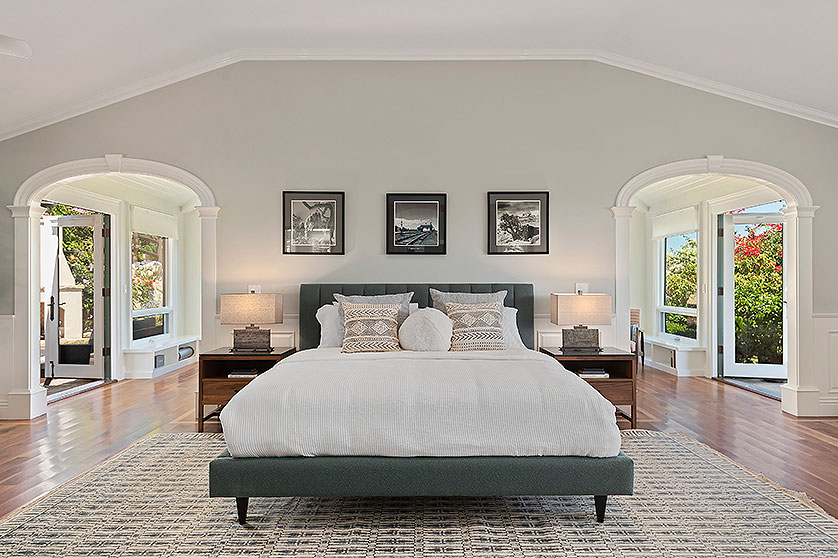 A little help from our friends
Furnishing an entire home is a big undertaking. And, because this project is also part of a vacation rental business, Tom looped in Rhonda Bonnabeau, Project Coordinator for Room & Board for Business. Rhonda was able to help coordinate invoicing and ensure the large delivery went smoothly.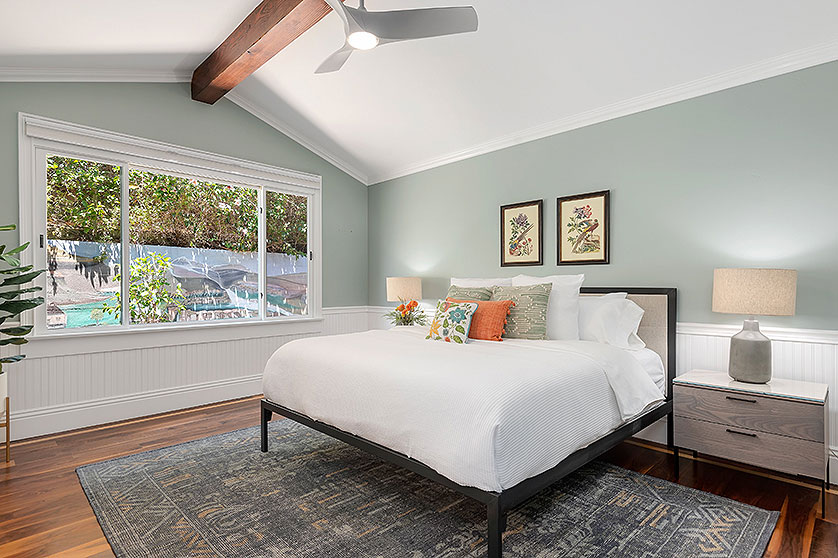 "It was so great to have everything go right. I can't say enough about the service, from the design to the delivery."

Susan Baylus, Homeowner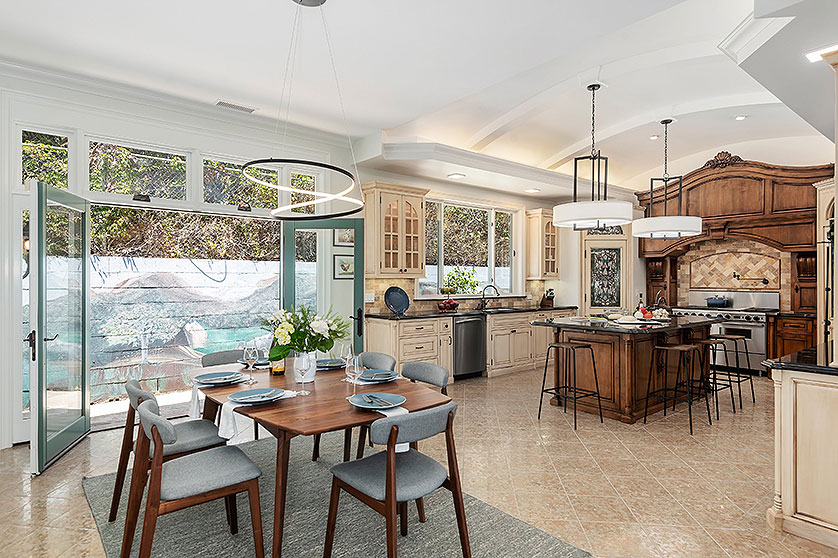 Whether you work with us virtually, in-store or through our business team—or all three!—we want to ensure a seamless experience. Ready for your own transformation? Make an appointment for free design services today.
Dreaming of a getaway to this inviting Santa Barbara home? Find more information and book here.
Photos by Rafael Bautista Photography