LAB Clubhouse Tour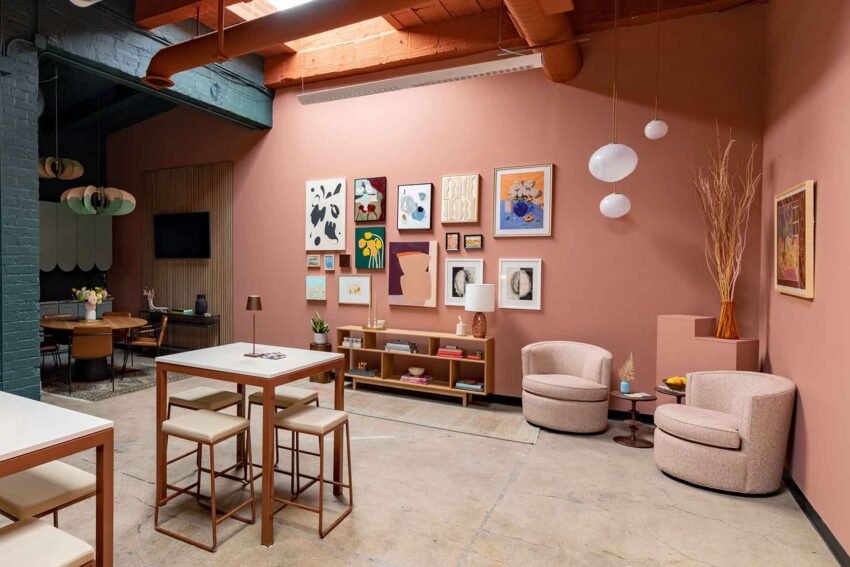 Room & Board provided this company with furniture in exchange for promotion. We partner with people who are already fans of our brand for the most meaningful connections. All opinions expressed are their own.
Partner: LAB Minneapolis
Location: Minneapolis, MN
Category: Community space
Designer: Mollie Windmiller
Photography: Taylor Hall O'Brien
Project Coordination: Room & Board for Business
Welcome to the Clubhouse! Room & Board for Business partnered with LAB Minneapolis to create a trend-forward, design driven community space to intentionally create, connect and collaborate. We chatted with Mollie Windmiller, owner and creative director of LAB about the details that went in to creating the Clubhouse.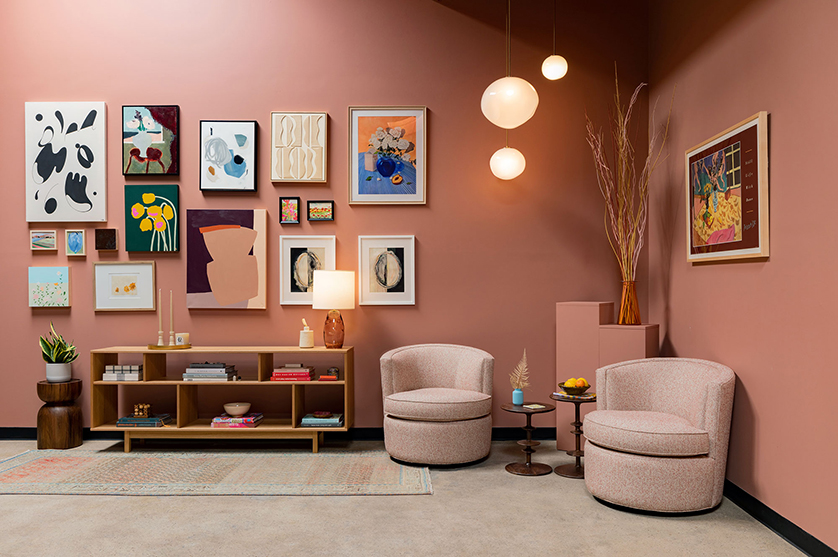 What was the design inspiration for The Clubhouse?
The design inspiration for The Clubhouse is connection. At LAB, we want to create environments that effectively connect people through both beautiful design and functionality. The goal was to design a space that felt inviting and comfortable, like a "living room" for LAB. The space intends to provide a more intimate setting for imagination, smaller gatherings, and client meetings.
Why was it important for you to include artwork and products from Minnesota artists and brands?
These partnerships aligned with LAB's mission to elevate local brands through design, storytelling, and immersive experiences. Showcasing local artists and businesses allows the space to further support and promote the vibrant creative community in the Twin Cities. Also, incorporating these local elements adds meaning and uniqueness to the space. Each part of The Clubhouse has a story behind it, making the space more special and personal.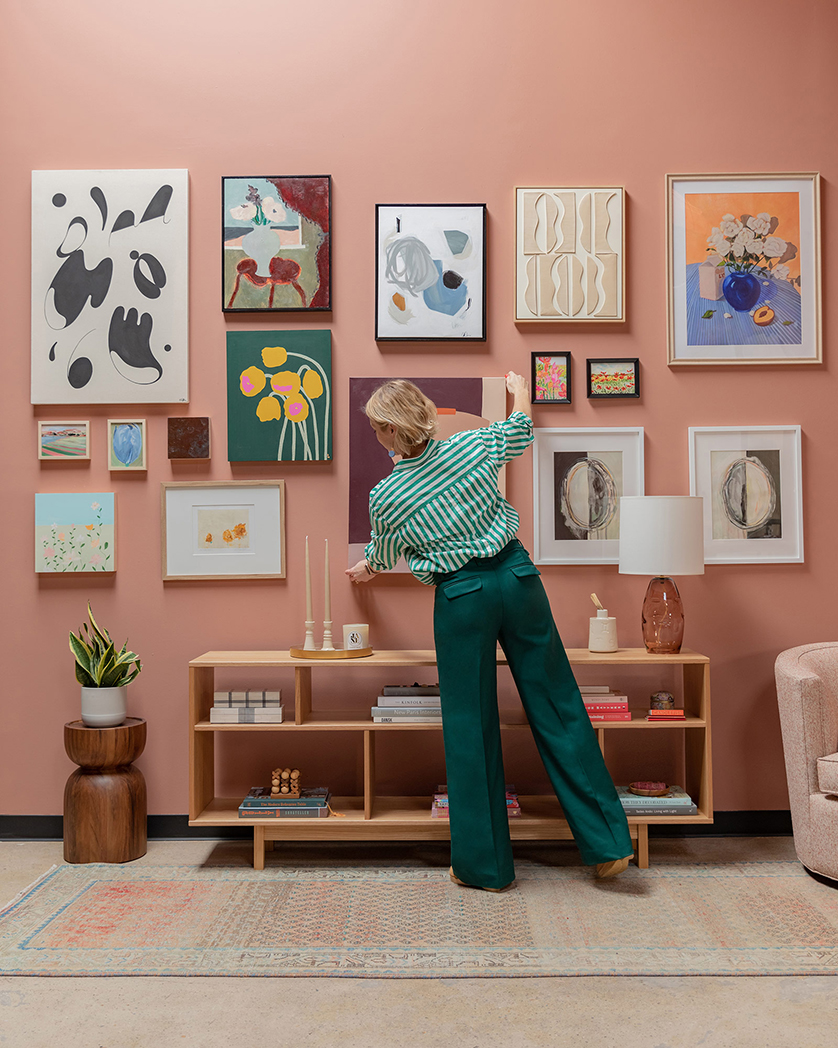 What is your vision for how the space gets used?
The vision for The Clubhouse is to create a versatile space that can be used for various purposes. While the LAB Studio is designed for workshops and events for larger groups, The Clubhouse aims to cater to smaller gatherings, client meetings, and creative collaborations. We selected items from Room & Board that foster an environment of connection, including round tables, versatile counter-height tables, and cozy swivel chairs.
In your opinion, what's the importance of having community spaces?
Community spaces play a crucial role in fostering connections, collaborations, and a sense of belonging. They provide a physical venue for people to come together, share ideas, and engage in meaningful interactions, which is truly what our team is passionate about on a daily basis. Community spaces promote networking, creativity, and innovation by bringing diverse individuals and perspectives into one shared environment. They serve as a catalyst for collaboration and the exchange of knowledge, ultimately strengthening the local community and nurturing a sense of unity and support.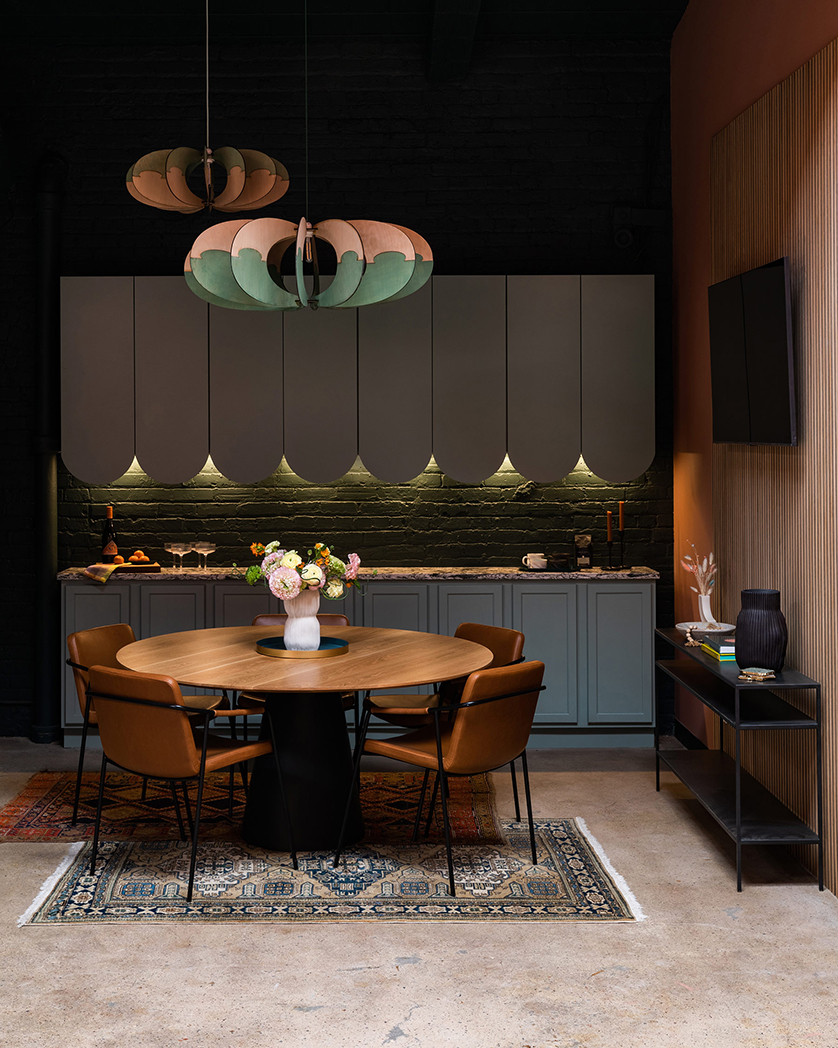 What would be your dream event to host in the space?
Oh my goodness, we have SO many fun ideas! We recently hosted an incredible dinner with Paris Dining Club. The Clubhouse served as a perfect space for welcoming our guests with an opening cocktail as they arrived. We'd love to host creative brainstorming sessions for local businesses and see what others can dream up in this space!
Do you have a favorite memory from planning/putting the space together?
Putting together the gallery wall of local artists was such a special moment. To arrange these pieces and see this vision come together after months in the making, it was so special to measure for and hang each piece. The collection worked together so flawlessly and was such a harmonious moment in our design process. It served as such a wonderful reminder of the incredible creative community we have here in the Twin Cities.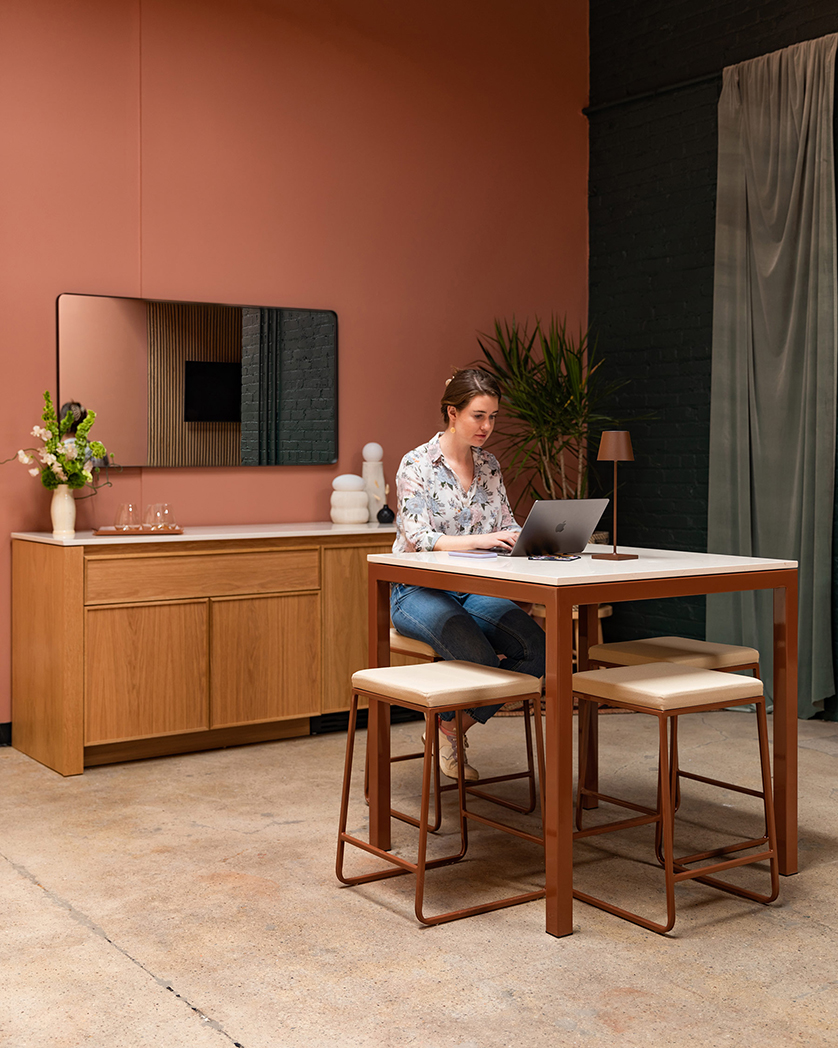 Describe your experience working with Room & Board for Business?
We truly can't say enough good things about everyone at Room & Board and Room & Board Business. Our values are so aligned that we felt supported from the start. From their designers to the delivery team, each person was so thoughtful and enthusiastic about making sure we created a space with intention. This collaboration allowed LAB to bring our design vision to life with products are beautiful and will stood the test of time.
Photos by Taylor Hall O'Brien