We look forward to April every year at Room & Board. It means the welcome arrival of spring and a shipment of maple syrup from our friends at Lyndon Furniture.
Keep scrolling to learn more…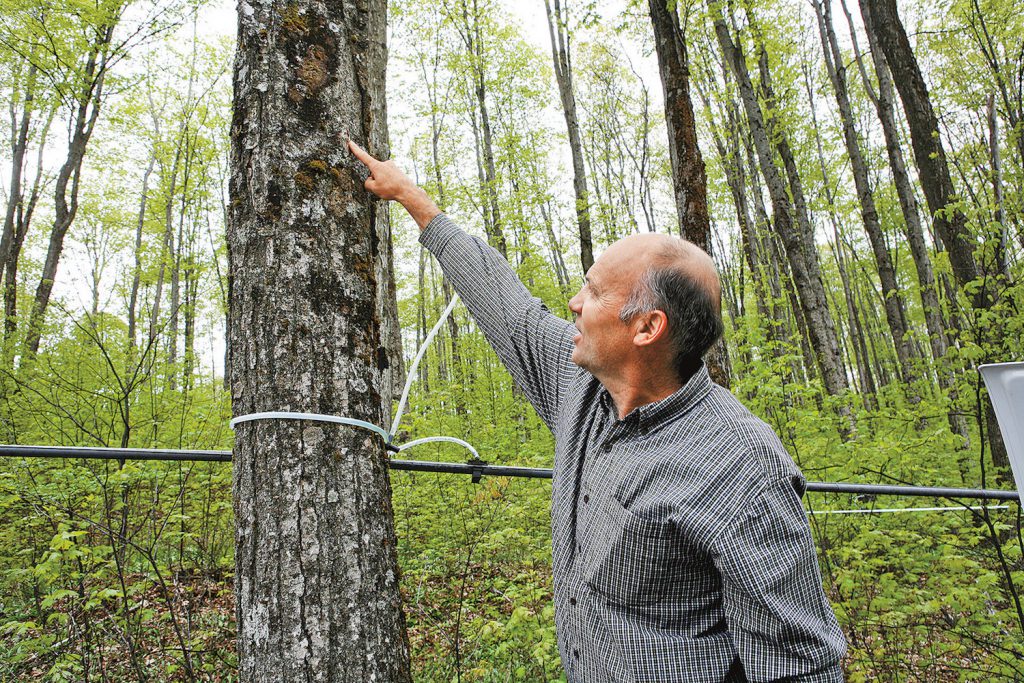 Lyndon Furniture, nestled in Vermont's beautiful Northeast Kingdom, builds our Chilton, Corbett and Moro collections among others. David Allard, Lyndon's founder, has an incredible passion for woodworking, Vermont, conservation and (lucky us) maple syrup.
Each spring the Allards process the sap from the maple trees that grow on their family property. This year they evaporated a whopping 83,000 gallons of sap over 17 days to make 2,080 gallons of maple syrup.
Here's a little glimpse of "sugaring" at Lyndon–and that's David at the end filling the maple leaf jar with syrup. Above he's standing by one of his beloved maple trees.
The Allards have been kind enough to let Room & Board staff members order syrup over the years, and now you can too. Email David at sweetlyndonmaple@gmail.com if you would like to place an order for their certified organic maple syrup fresh from Vermont. Pancakes, anyone? Here are some more photos of the Allards in action.
Top photo by Room & Board video and additional photos courtesy of Lyndon