Antenna is a marketing consulting firm based in Minneapolis. Following the build-out of the agency's new 4,000-square-foot office at 219 N. Second Street in the city's North Loop neighborhood, the space was ready to be outfitted with modern furnishings. Located less than 5 miles from our corporate office, Antenna turned to Room & Board for our "quality and style."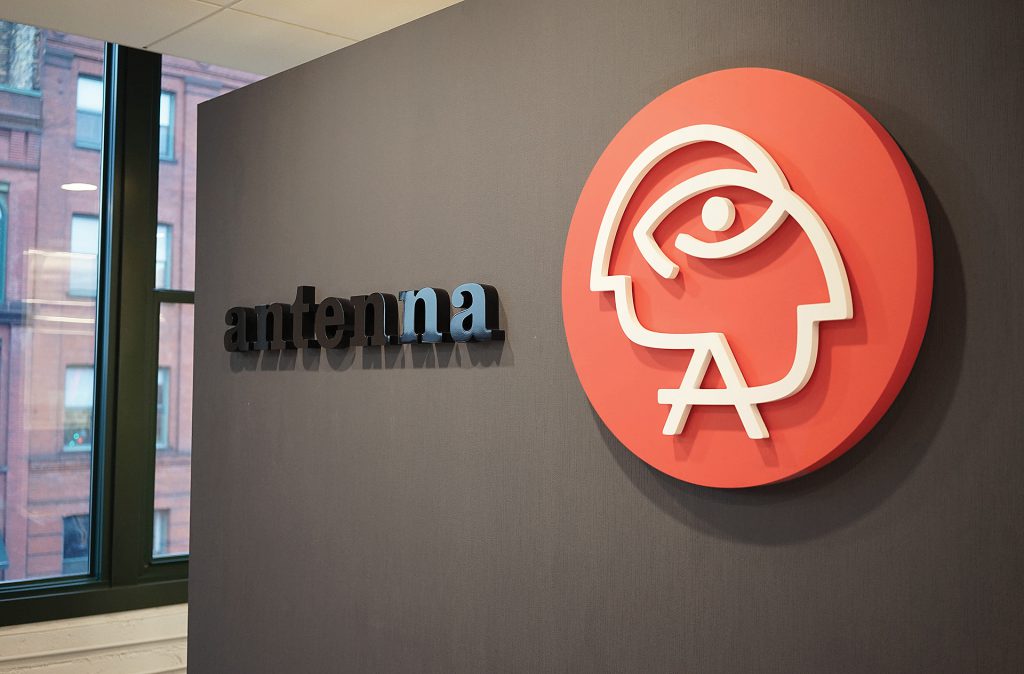 They set out with the goal to create a stylish and contemporary space, showcasing different textures and surfaces. This would include designing the office's primary conference room and a casual meeting space located nearby.
Room & Board's Business Interiors team helped Antenna select furnishings that would meet their needs both functionally and aesthetically. This would include a number of timeless designs.
"We created unique spaces to gather and simply sit comfortably and work, or have more intimate conversations," said Brendon Schrader, CEO of Antenna.
Since installation, the response has been extremely positive.
"Many guests comment on the space and the furnishings," he added.
In July, Antenna's new space was recognized as one of the "coolest offices" by the Minneapolis/St. Paul Business Journal. See more photos here.
Photos by Room & Board