Jennifer Chong is a food & travel photographer and the writer behind See & Savour, a Los Angeles-based lifestyle blog that focuses on the pursuit of a tasty and wanderlust life. Originally from Georgia and a graduate of the Savannah College of Art and Design, Jennifer now resides in Long Beach. Beyond documenting her love of food and travel, she spends her time working as a consultant on a number of design-related projects.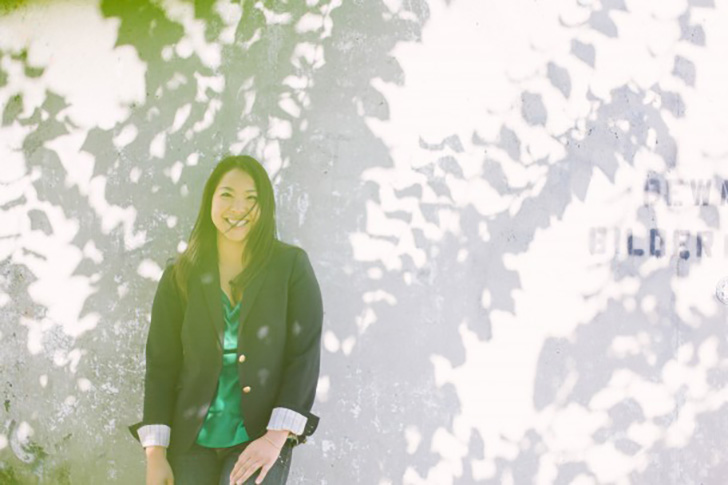 This past fall, Jennifer moved into a new 650-square-foot apartment with her boyfriend. This provided the couple with the challenge of creating a well-designed space that seamlessly blended their unique styles. With a shared passion for mid-century design, they turned to Room & Board. With our help, they now live in a newly updated space they love featuring 10 of our modern designs. Here are some before & after photos of the transformation.
Before: 
After:
Like what you see? Head on over to See & Savour to see more photos of the transformation. Read on to learn more about Jennifer, her work and what makes her tick.
When you were six, what did you think you'd grow up to be?
Olympic figure skater. I started figure skating when I was five and idolized Kristi Yamaguchi – I wanted to be just like her!
What inspired the creation of your blog?
I was working a 9-to-5 design job when I first started my blog and wanted a space to share things that I loved and that inspired me. Since then, the blog has evolved into more of a journal of my love for travel and food.
How would you describe your design style?
I'm always attracted to things that are simple and modern. I love the clean lines of Mid-century and Scandinavian pieces. However, the most important thing is that it's casual and comfortable.
Describe your home.
Our home is a small 650-square-foot apartment. We are the first to live in the space so everything is brand new, which is exciting. I work from home and spend most days in the bedroom office. The living room and kitchen are where my boyfriend Y and I spend most of our time cooking and relaxing. I love entertaining but our space isn't big enough for us to entertain many people, we hope to move into a house in the next year so we can.
Where do you turn for inspiration?
I love to just get outside and go somewhere, whether it's a trip down the street or traveling to another country. I love exploring new places and trying new things. When I can't get out, Pinterest is my go-to online destination for inspiration.
What won't we catch you without?
A camera! Whether it is my full size DSLR or my camera phone, I've always got something on me to capture moment. Oh and I ALWAYS carry chapstick – I use Burt's Bees obsessively and have one in each room of the house!
Two things in your home you can't live without:
1. Ceramics – I've been slowly growing my handmade ceramic collection, while I don't have that many yet, I cherish the ones I do have. 2. External Drives – The total practical side of me can't live without my external drives. They house everything from my past projects to travel photos. I'd be devastated if I lost those memories.
My perfect Saturday would include:
Early morning beach volleyball or hiking, an afternoon spent with old friends and delicious eats scattered throughout the day.
What's your biggest pet peeve?
People who are late, specifically those who don't tell you they are going to be late until the actual meeting time! I'm a stickler about always being on time – if I'm not five minutes early I'm basically late in my mind.
What are your favorite design destinations in Los Angeles?
I love visiting LACMA and the LA's newest museum The Broad – great design and art in one space. Formerly Yes, a boutique shop filled with functional simple products that are thoughtfully designed.
Photos from Jennifer Chong
---
The Room & Board product featured in this post was gifted to Jennifer Chong for her apartment.