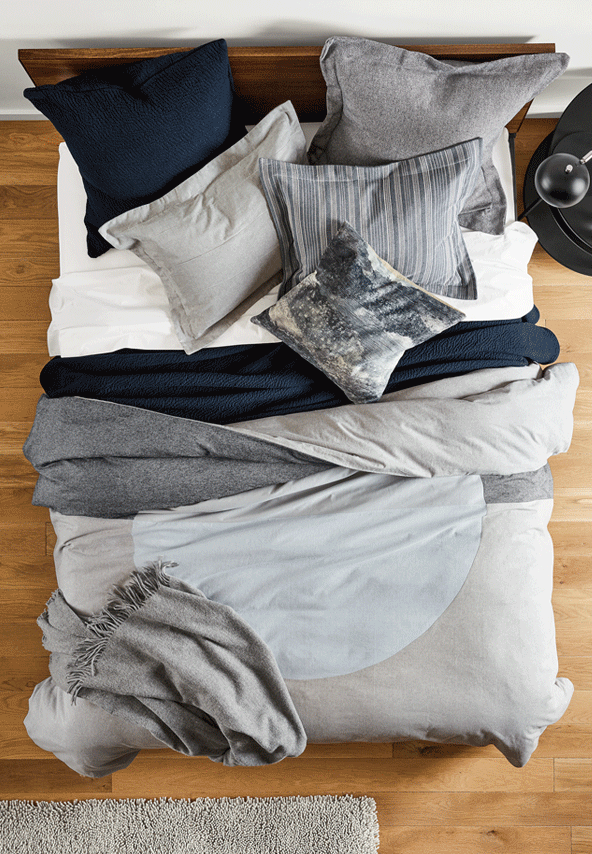 Making a big change to your bedroom doesn't require a remodeling project. Swapping out your bedding and throw pillows gives it a new look in no time. Here's how to layer blankets, pillows and duvets to create a modern bedroom with three distinctly different points of view.
Neutrals with a Twist
Go beyond monochromatic by mixing patterns and materials. Start with our Apex blanket for a modern take on a classic pattern and add interest with a subtly textured Stones pillow and an oh-so-smooth Percale sheet set.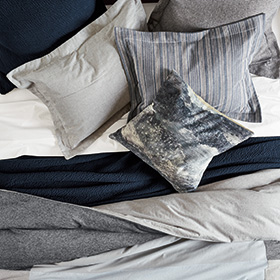 Cool Blues and Greys
Pairing these hues creates a calm feel while also providing saturated color. Our Converge duvet cover sets the foundation by bringing in both sky blue and grey. A Storm pillow adds modern patterns to this look.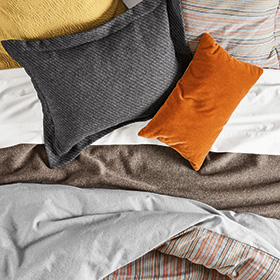 Bright and Bold
Warm colors liven up a modern bedroom.