We had a chance to catch up with Lena Gladstone of the blog Lena's Kitchen when she stopped by the Portland store to do a demonstration about making her epic charcuterie boards. See what she had to say about her background, what inspires her and where you can find her on Sundays.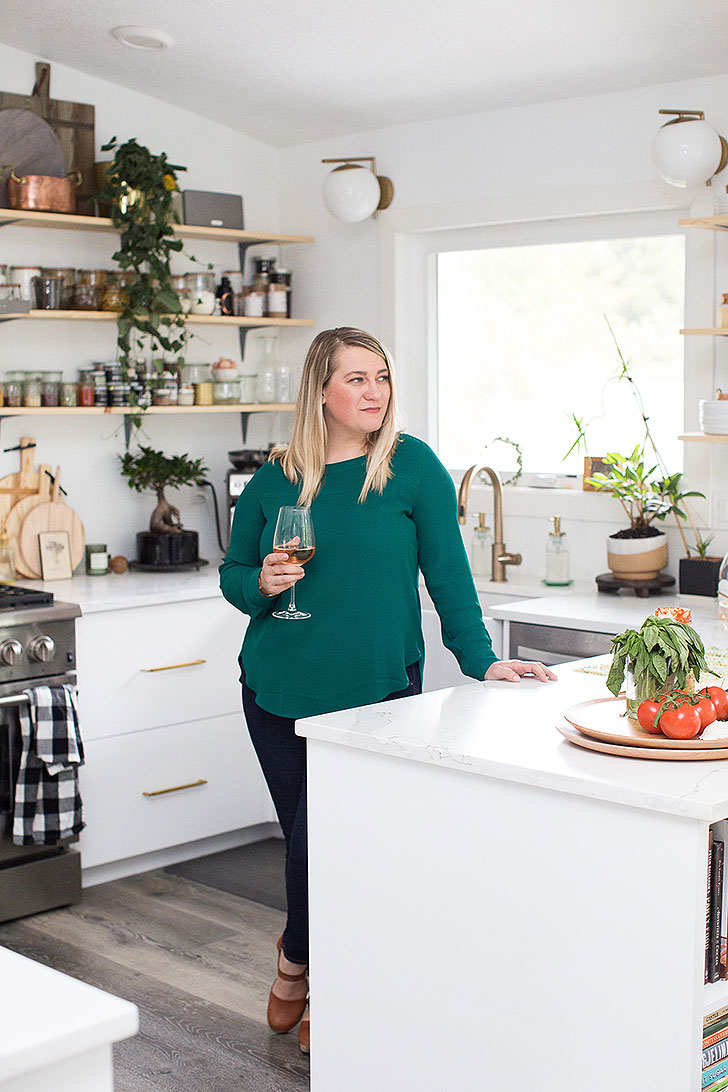 What started your interest in cooking? When I moved out on my own across country to go to school when I was 19, I started dabbling in cooking a bit. But had no idea what I was doing. I would call my mom every day with questions on basics. Then bought my first cookbook and started experimenting with my food more. That's when I fell in love with cooking more and more each day.
Who are your top five dream dinner party guests? Oprah, Jamie Oliver, Ellen, Reese Witherspoon
What was the first cookbook you purchased? A Jamie Oliver cookbook.
What's your go-to meal when you're short on time? Probably pasta or breakfast for dinner.
What do you love about social media? This is where you can make an impression on people's lives with doing what you love and sharing it. Plus I've met some incredible and talented people on social media that have become some of the closest friends of mine.
Do you have a favorite ingredient to cook with? Garlic, herbs, olive oil and Jacobsen salt, because you can make some great flavor additions with these ingredients together or separate.
Breakfast, lunch or dinner: which do you prefer to eat and which do you prefer to cook? I love breakfast so I would say that for both. I can make a delicious leftovers breakfast and you can enjoy it for either meals.
Who or what inspires you? Who inspires me is Jamie Oliver, he is such an incredible human who cares about people and especially children and what they put in their bodies. I love how real he is and how much I've learned from him. They way he cooks his food is pure inspiration for me.
If you could live anywhere in the world, where would it be? If I had the chance to move somewhere today, it would be Spain. The culture, the food, wine and people is just amazing to me.
What's your ideal Sunday? Slow morning, breakfast and latte at home and then church with my family. More family time and cooking together. Sitting down to enjoy the last day of the week together and watching a movie.
Photo from Lena Gladstone