Warning: images below may cause a sudden need to fill your home with green velvet! We helped interior stylist and blogger, Nichol Naranjo complete her living room with our Hutton sofa and admittedly have serious heart-eyes over how good it looks. Read on to see the gorgeous space and learn more about Nichol.
What do you enjoy most about your interior styling business?
I enjoy having a creative outlet and creating spaces or content for businesses that represents the person/business to the best to my ability.
Who or what inspires you?
My mom has always had a great eye for design, so she's definitely always been my biggest, most consistent source of inspiration. Pinterest and Instagram greatly inspire me as well; I love that we get to experience the talents and passions of others on a daily basis. Lastly, nature is a constant source of inspiration for me. Nature has it down with the colors, textures and smells– it's a beautiful thing to behold. I am always drawn to natural, organic spaces because they tell such beautiful stories.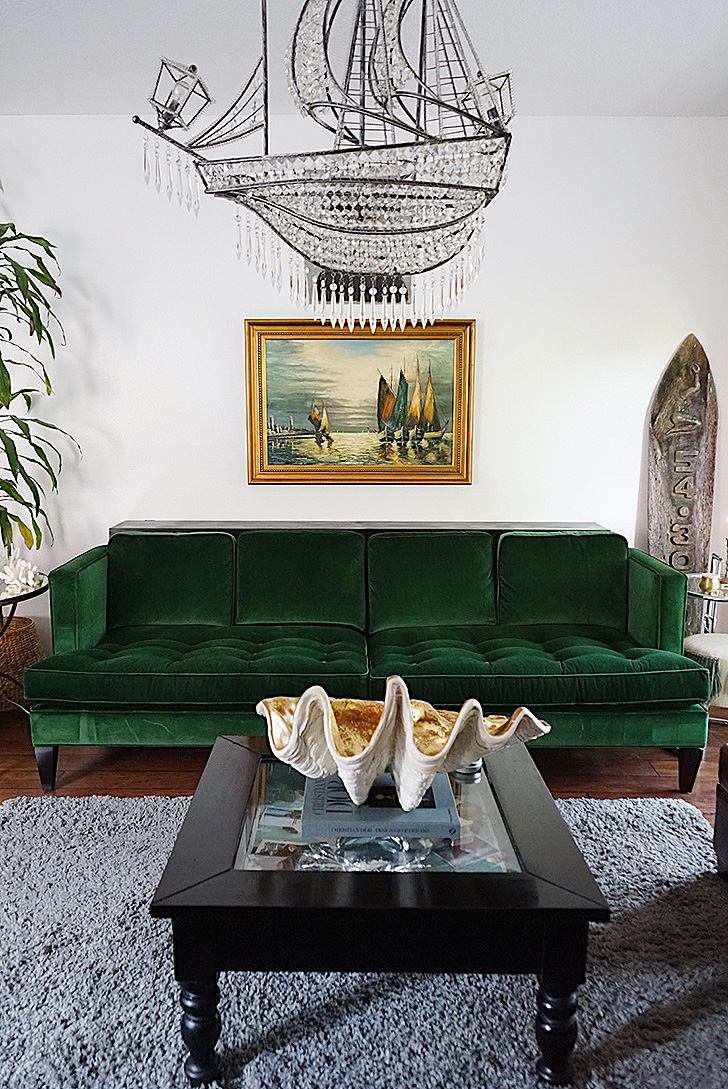 How would you describe your style?
This is always a hard one for me because I've learned I don't like to put myself in a box and give my particular style a name, but I would have to go with organic and beachy. I've learned no matter which direction my style begins to sway, those two are my constant; so I've learned to embrace them. Ironically, I live in the desert, so the touches of the sea are a bit unusual, but I really do have a deep love for the sea; I always have, and those touches keep me connected to it until I can see, smell, and swim in it again.
In your opinion, what should every home have?
Every home should have a story; the story of the person/persons that live within its walls. Whether that's through artwork, photos, travel finds, heirlooms, your home should tell your story.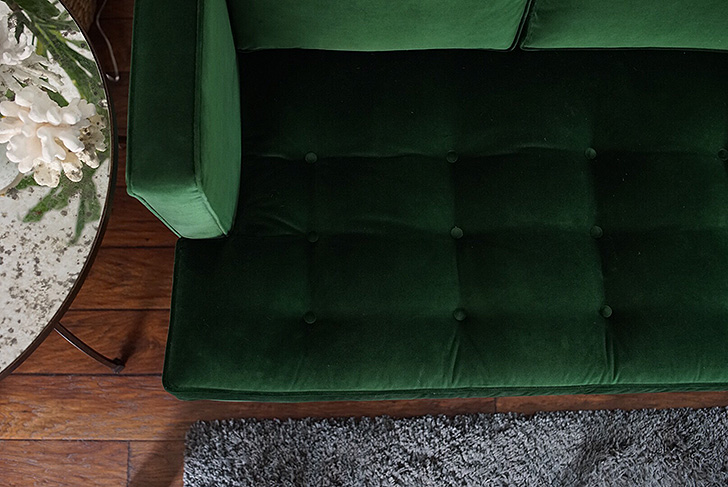 The biggest design mistake you ever made was…
Oh boy! I've made many design mistakes! I think one that I've learned never ever works, and I see others do this to, is filling a space simply to fill it. We may think an empty wall needs something, anything, and rather than wait for the right thing, we jump the gun and it always shows when we just settle or fill a space. It's best to have a bare wall or an empty room, rather than to just fill it with stuff that isn't you, or isn't the right fit.
What are your go-to design tips?
Live in a space, breathe it, feel it, get to know it before designing it. A well designed space takes time and that's okay. Don't be afraid to think outside of the box either. That driftwood you've been hanging onto could be the perfect art piece for your wall or table. Heck, it could be a table!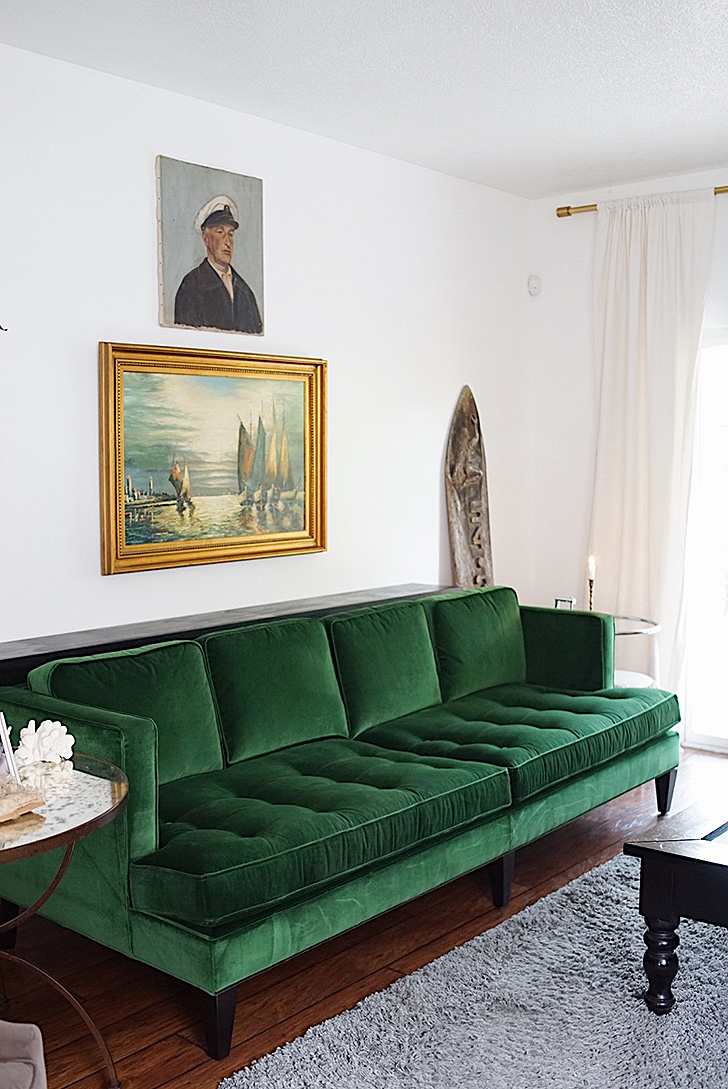 Where did you get the idea to make indoor/outdoor swings from reclaimed materials?
I'm not sure exactly, but I've wanted an indoor swing for as long as I can remember. I must have seen it in a magazine many years ago because I remember thinking I need a loft with exposed beams in order for an indoor swing to happen, but I got tired of waiting for the "perfect" home for an indoor swing. I have always loved reclaimed wood, so it only made sense to make swings from it. I love repurposing materials in unexpected ways.
What's the best advice you've received?
I received this advice from my sister when we were just kids: "There will always be someone smarter, prettier, funnier, and better than you, but just be the best you that you can be." I have lived by that advice since. It instills such a security and drive within yourself and allows you to embrace and celebrate other's strengths as well.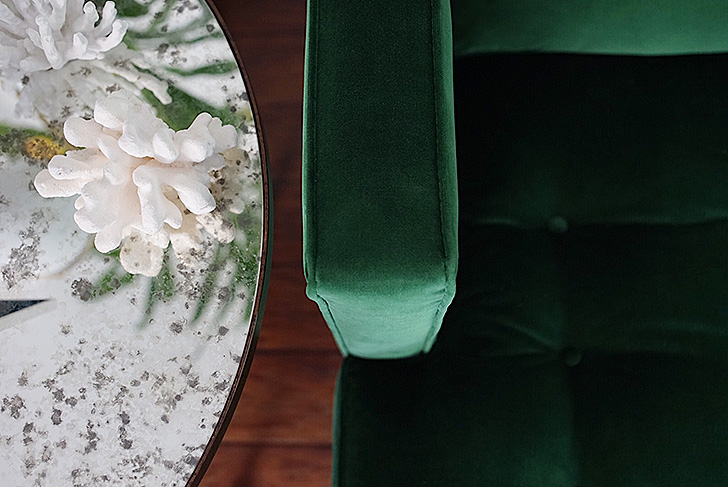 What are you currently reading OR what are you currently binge-watching?
Two of my favorite activities! I am currently reading "Truly Madly Guilty" by Liane Moriarty. I find I can't get enough of her books these days! I am binge watching "The Staircase" on Netflix. It's a crime documentary, which I'm always drawn to. My husband and I love to binge watch shows while snacking on chips and salsa. It's our daily unwinding ritual.
If you could spend the day with anyone, who would it be and why?
I've answered this question before regarding celebrities, but when that limitation is thrown to the wind, my answer is quite different. I would definitely choose to spend it with my Grandmother Caroline. I never had the privilege of meeting her, but boy, would I would love to spend a day getting to know her, asking her questions about my mom, herself, family members, and sharing who I am with her. I have a feeling we would be kindred spirits. Oh what a day it would be!
Photos by Nichol Naranjo