Emily and Patrick Bremer's design wish list sounds like a brain-teaser: Their home is a brand new build, but they're passionate about infusing character. They want beachy vibes, but have a landlocked home. They're parents to a two-year-old and a newborn, but need cleanable, family-friendly furniture. They have two old Labradors, but would love light colors and fabrics. The answer to this riddle rested in a holiday lights walk through the Cherry Creek shopping center; Emily and Patrick popped into Room & Board Denver and knew upon their first visit that they could achieve their design goals.
Where to start
The Bremers worked with Room & Board Design Associate, Jeanaye, to furnish their living room. "When we first met Jeanaye, she felt like an old friend," Emily recalled. "We went in not knowing what we really wanted. She gave us so much of her time, energy and expertise." The family of four wanted the living room to feel welcoming, comfortable, lived-in and timeless, but didn't know where to start. Thanks to Room & Board's free design services, the Bremers and Jeanaye were able to jump right in.
Balancing existing with new
Thoughtful furniture selection brought all of the Bremers' goals into the space. "We started with what they already had," said Jeanaye. "There's a bright blue teal wall in the living room so I knew the furniture would be subdued and fairly neutral to balance that pop of color." The Bremers love the beach (ergo, ocean-inspired wall color) and looked for ways to bring warm, beachy vibes into their mountainous home. "We played with the warmth of wood and textural, sand-colored fabrics to bring out that feeling in the space," Jeanaye told me. An existing sliding barn door with industrial hardware added a modern Colorado farmhouse aesthetic, so the space didn't feel too coastal or out of place.
A lived-in, loved-in space
Emily told me they wanted a sofa their kids could jump on, snuggle on and use to build forts. Safety was also a priority – they wanted to avoid harsh corners with their active toddler and new baby. The pieces also had to hold up to their Labs' napping habits. "Ultimately we just wanted a lived-in, loved-in, homey space," said Emily.
The Bremers found that in our Ian sofa. "They wanted something supportive that could take on lots of use and wear," said Jeanaye. "Ian was a no-brainer."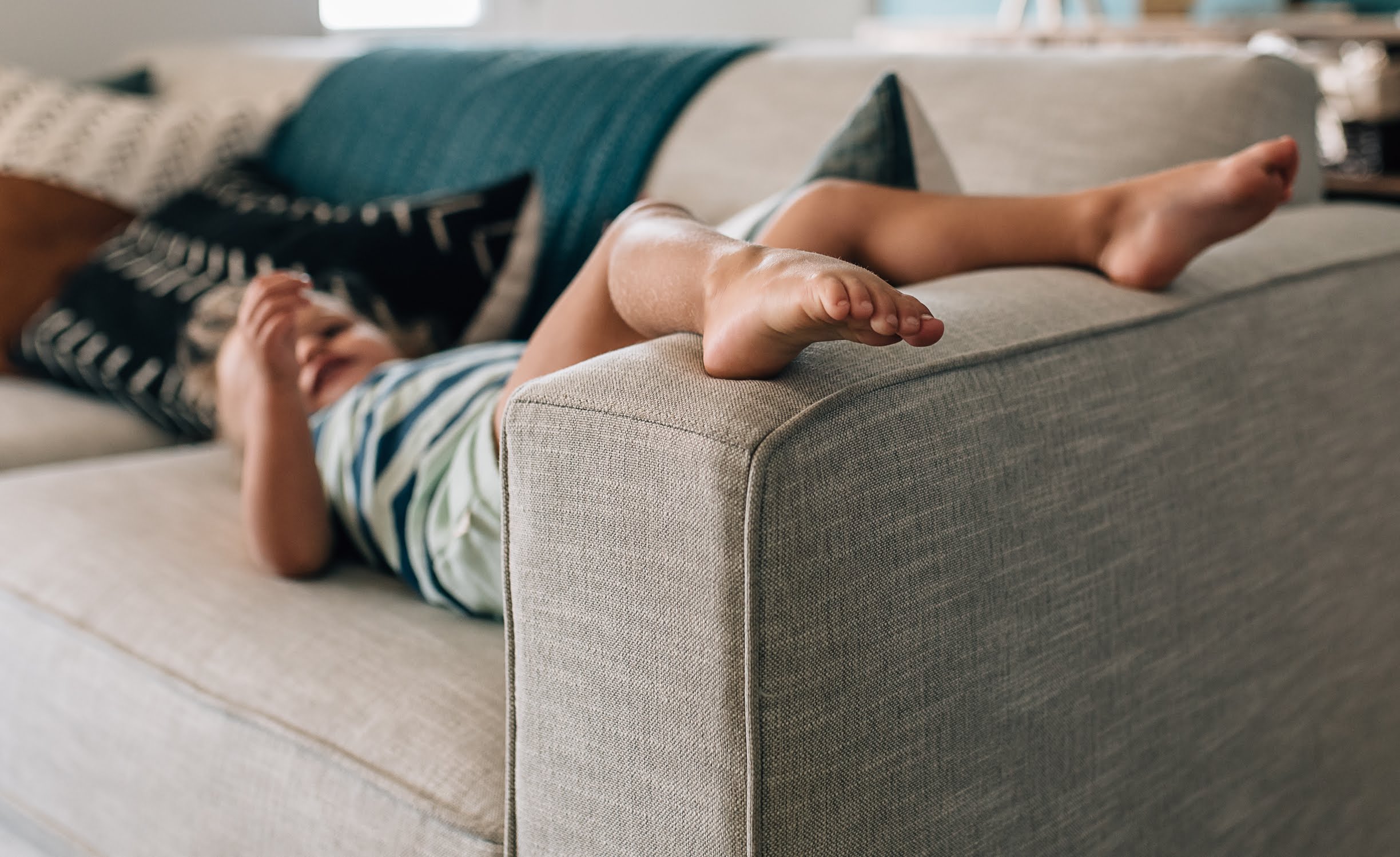 The simple, clean-lined Ian sofa paved the way for the rest of the living room, allowing other artful accents like our Ira chair, Edwin chairs, and leather round Aero ottomans  to add more modern style, while still providing the comfort the family craved.
"The more I learned about Room & Board – the design services, the commitment to sustainability, the craftsmanship, the local artisans and manufacturing – I knew we were making an important choice and a sound investment." – Emily
The Bremer kids' primary play domain is in the basement, so the main level living room can be more of an entertaining space. "And it's open to the dining area and their backyard – a great spot for entertaining without all the distractions of TV and toys," said Jeanaye.
Family friendly from start to finish
"We continue to be so grateful and impressed with our design, shopping and purchasing experience. Investing in Room & Board and these pieces continues to be such a great decision! Even our delivery team was great. They were so helpful sharing how to care for our pieces. I appreciate investing in a company where everyone really understands and believes in the product," said Emily.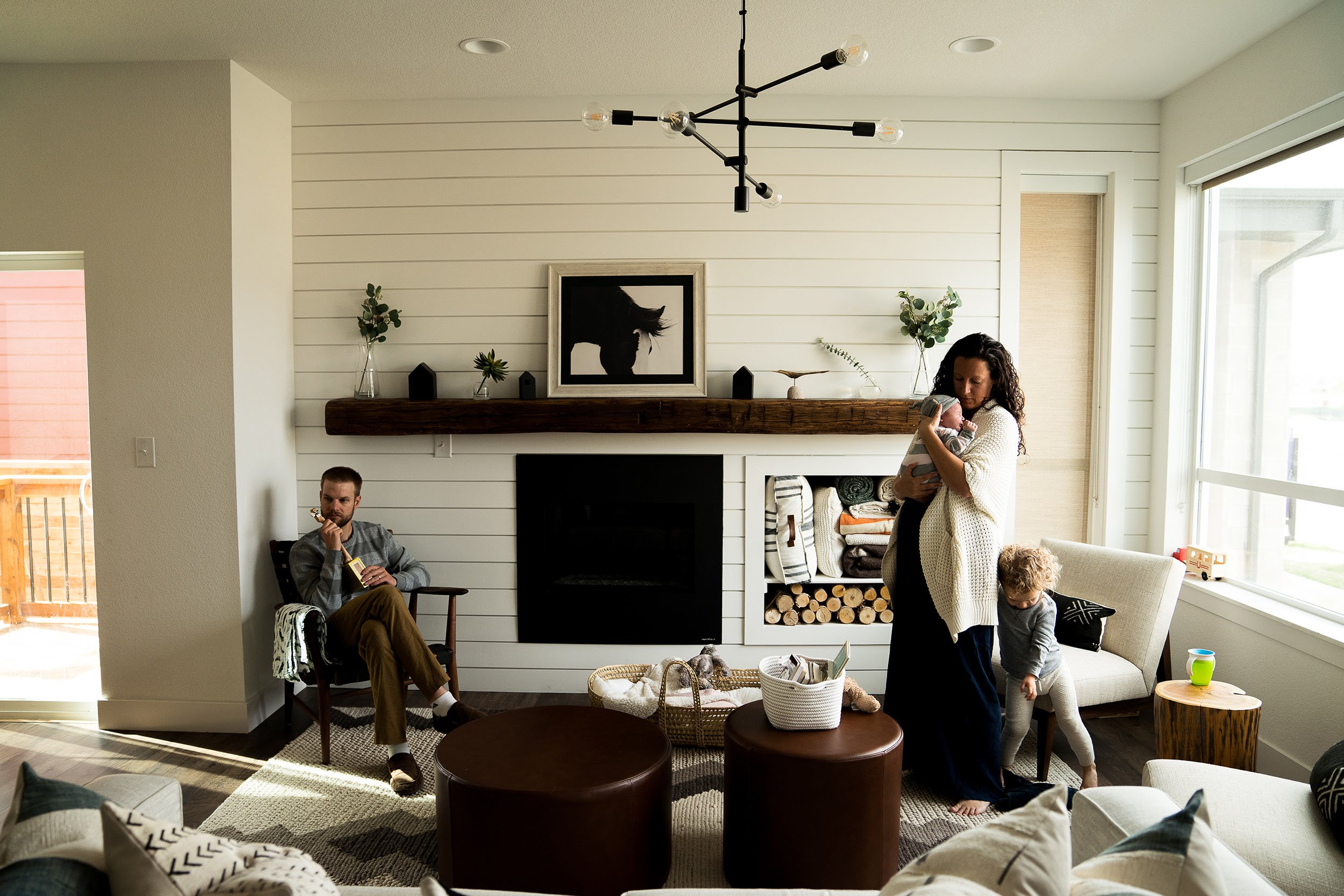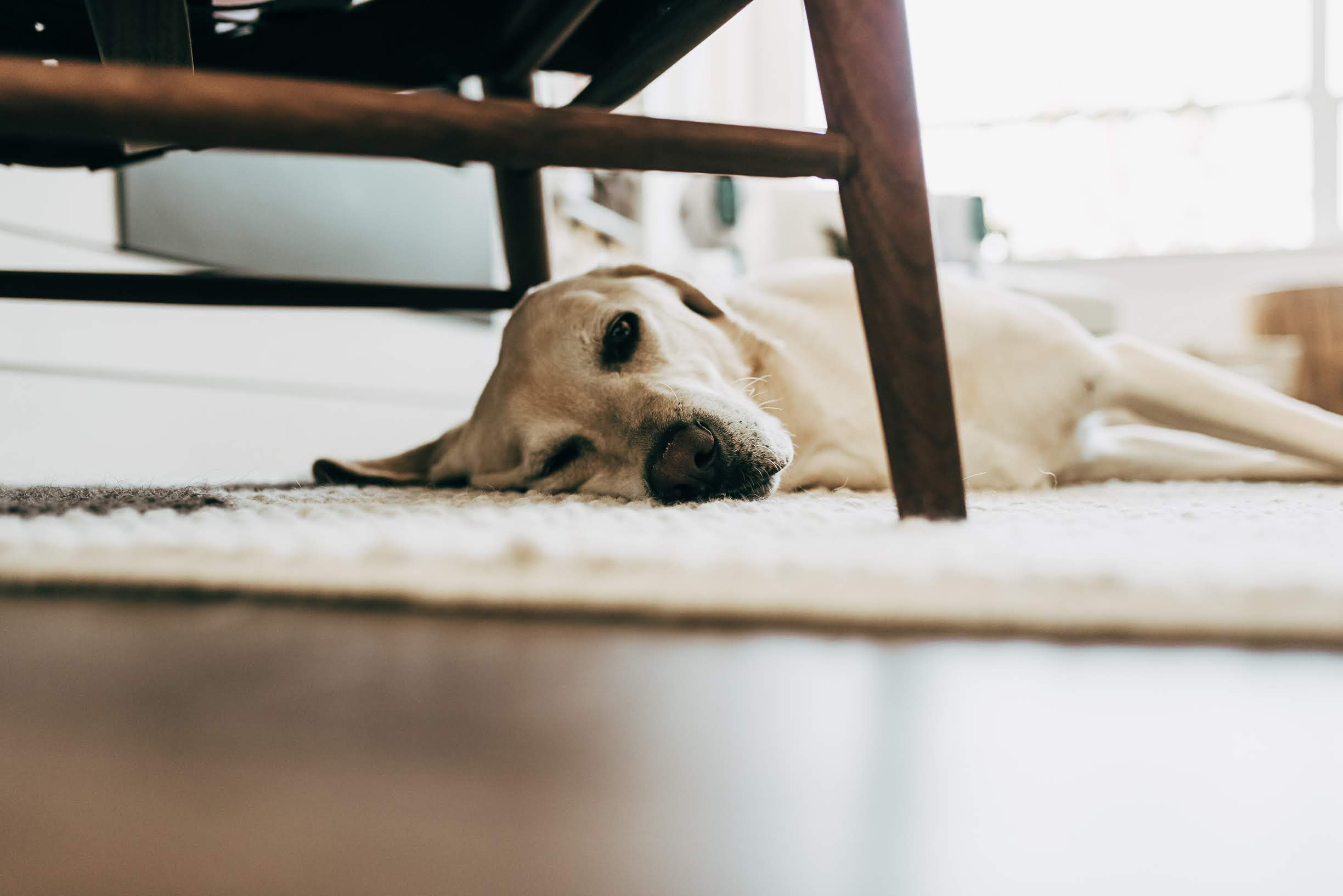 Emily said of the free design service, "It was incredible and I can't recommend it highly enough. It's really so wonderful that a quality company offers a free service like this." Get started with our free design services today! Available online, over the phone or in any Room & Board store.
Photos by Shea Kluender of True Mama Photography and Emily Bremer