Most recognizable for his role on the hit television series Pretty Little Liars, actor and Portland native Brendan Robinson recently moved into a new home in Los Angeles and was in need of design help! We were thrilled when he reached out to Room & Board to help transform his master bedroom into a modern retreat. Keep reading to see how the space turned out and learn how Brendan got his start in the acting world.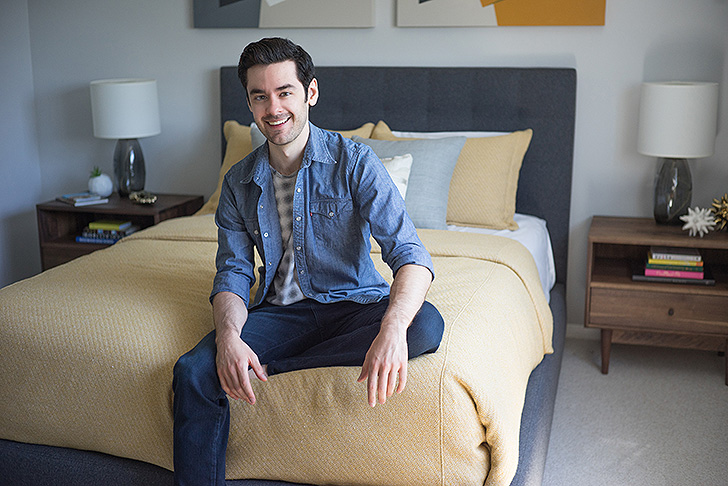 When did your interest in acting begin?
I got involved in theater at a very young age. I grew up in Portland, Oregon—which has a vibrant arts scene—and there are actually two children's theaters that offer kids acting classes. I begged my parents to put me in classes when I was about 6 years old, and I was hooked immediately. It was like my version of youth sports—I literally did nothing else. As I got older, I started doing professional productions around Portland and realized acting was something I wanted to do as a career.
I thought I was going to go to theater school in New York after finishing high school. But, my senior year, I landed a role in a movie that was filmed on location in Portland, and caught the Hollywood "bug." I convinced my parents to let me give L.A. a shot instead of going to college, and now it's a decade later. They've always been incredibly supportive.
If you could play any role, who/what would it be and why?
That's a great question! I've always wanted to play a real person. I think that would be a really fun challenge, especially if it's a historical figure who's well known. I find old Hollywood fascinating, so perhaps a movie star in a period biopic? Like a young Jimmy Stewart if they ever did a movie about his life. I might not be tall enough though!
I love comedy. So, I've always wanted to be the guy in a romantic comedy that the girl falls for in the end. Maybe someday!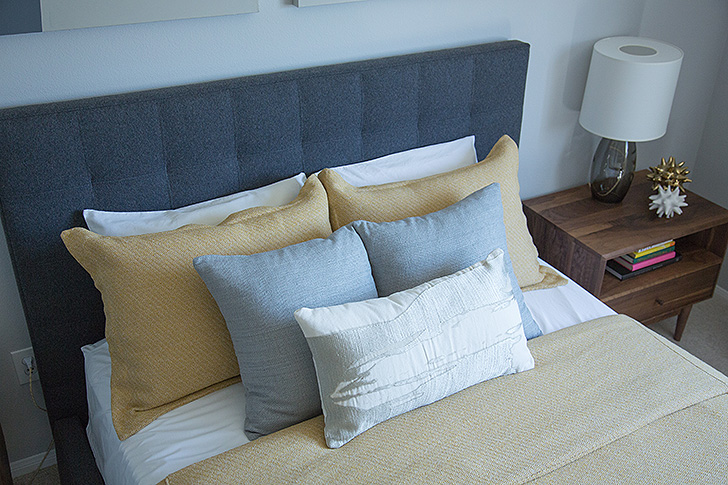 What have you learned from the characters you play?
I like to believe I've learned a lot about people, and the reasons they do the things they do. As an actor, your job is to find a way inside the character, and for me, it comes down to understanding how that character ticks.
I've noticed the more characters I've played, the more patient and understanding I've become with people in real life. It's essential that an actor has empathy for the person he or she is playing. You really have to see and understand things from that person's point of view. I think that empathy starts to bleed over into everyday life, and that's a great thing!
Have you ever taken anything from a TV or movie set?
I wish! We had the most amazing set design and art department teams on Pretty Little Liars. Fans are always surprised to hear the entire show was filmed on soundstage sets instead of real locations. They looked so real.
In the final two seasons of the show, my character, Lucas, sold a tech startup and became a millionaire. They built this awesome apartment set for me, and filled it with fancy furniture. The fireplace was mid-century modern inspired, and floated in the center of the room. You know, like one of those "flying-saucer," 1960's fireplaces. I wish I could've taken it when we were done shooting, but it had to go back into storage at Warner Brother's Studios.
Do you have a favorite vacation destination?
My family and I went to Ireland for the first time a couple of years ago. It's breathtakingly beautiful there. We started in Dublin, then drove across the country to the Western coast and stayed in this tiny village called Adair. There's something other-worldly about it, like it's lifted right out of a movie.
We spent a day driving around the Ring of Kerry. Towards the end, we came across this hand painted sign on the side of the road that said "The Most Spectacular Views You've Ever Seen." So, we were like, okay, why not? We pulled up to this little shed next to a cottage and paid the guy 5 Euro each. He was like "just keep walking up the path, and eventually you'll get to the cliff." It was so weird, but we started walking anyway. We finally got to the "cliff," and in front of us really was literally the most spectacular view I've ever seen. The sign was right.
You just don't get that kind of experience here in the U.S. I would love to go back over there someday.
How would you describe your style?
I love the mid-century modern aesthetic. It's just so classic and clean—I don't think it will ever go out of style. That's actually how I first discovered Room and Board. I was looking for a mid-century inspired sofa, and you guys have many options that fit the bill!
I wanted to continue the mid-century influence from the rest of the house into my master bedroom. I fell in love with the Grove bedroom collection, and decided to choose pieces and a color palette that complimented the dresser. That piece was really the launching point for all the decisions for rest of the room.
I also paint, and I knew I wanted to add some new pieces to the room that would tie everything together. The paintings above the bed are inspired by mid-century color-blocking. I'm really thrilled with how everything turned out.
What are some of your favorite places to visit when you're in Portland?
Portland has a fantastic food scene. I feel like there's always a dozen new restaurants to try whenever I visit. I just went to this Thai place called Pok-Pok last time I was there, and it was incredible.
I can get lost in Powell's Books for hours. Seriously, you could spend an entire day in this bookstore. It's made up of four buildings that have been joined together, and takes up an entire city block.
When the weather is nice in the summer, there are countless places to hike. My parents have become hiking people just in the last couple of years, and so have I. We'll go out and do a strenuous hike, and then head over to this cupcake shop around the corner from where they live. You've gotta live a little, ya know!
Name the last show you binge watched.
I'm really into Better Call Saul at the moment. I watched the first three seasons on Netflix in about a month. The writing and acting on that show is incredible. I really admire Bob Odenkirk's ability to hop between comedy and drama so effortlessly. I would love to be on a show like that. Or that show, specifically… I hear they just got picked up for more seasons!
Do you have a favorite scene or memory from Pretty Little Liars?
We did a lot of night shoots on that show. They would be stacked up at the end of the filming week because they could easily go until 4am and people would need the weekend to recover. Those were my favorite, because it felt like we were away at summer camp staying up all night — playing games and eating candy to stay awake.
We did a Halloween episode the second season that was pretty much shot completely at night. I remember filming a scene at around six in the morning, and we had to stop because the sun came up. It was a lot of fun.
Describe your perfect Saturday.
Well, the easy answer is spending the day at Disneyland. Seriously, I'm always there. But, if I wasn't there and just staying at home, I would sleep in!
Then, I would meet up with a couple of friends and have a late breakfast or brunch. Breakfast food is my favorite.
I'm really into these motorized scooters that you can rent. They're all over L.A. at the moment. Some of my friends make fun of me, because they find them to be a nuisance, but they're really a lot of fun. Back to Saturday—we'd ride around town for awhile after brunch.
Finally, the day would have to end with a movie. I'm a big fan of actually going to the theater to see a movie. It's such a different experience than streaming one in your living room. We're getting to the time of year when the potential Oscar contenders are released, so there are a bunch of amazing movies to go see.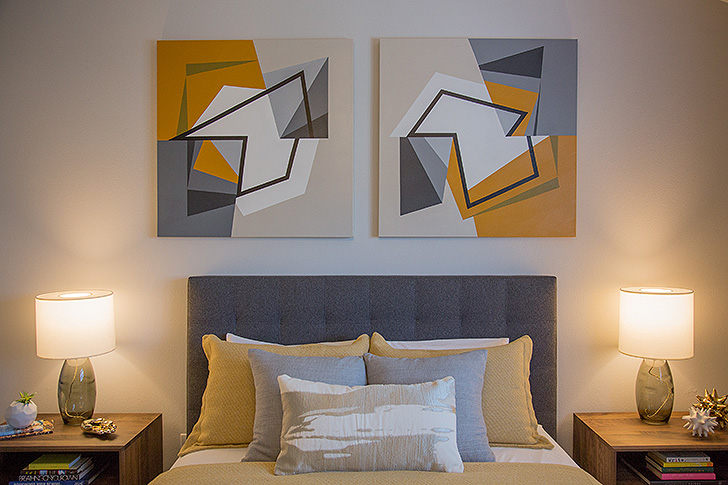 Photos by Scott Uhlfelder