Hand-woven baskets from Ten by Three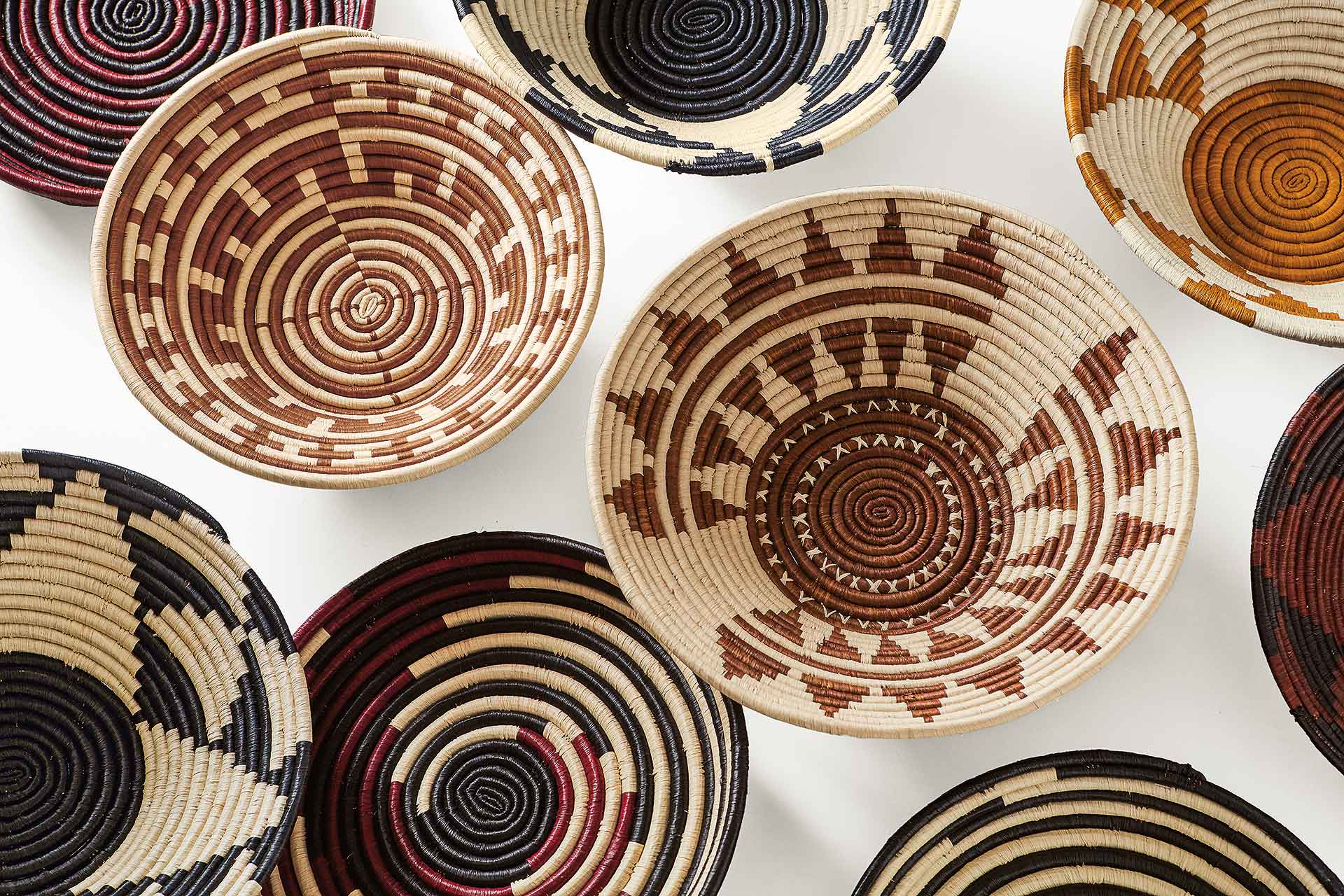 We love to bring you items that look good while doing good. Hand-woven in Uganda, India and Ghana, our baskets from Ten by Three™ do just that.
The Ten by Three story
During a difficult time in her life, Ten by Three founder Theresa Carrington kept meaningful letters from friends in a basket; she went to it for renewal. As she started describing her "blessing basket" to others, people began requesting their own. After years of working as a journalist, Theresa felt "asked to do something larger than herself" and The Blessing Basket Project® was born.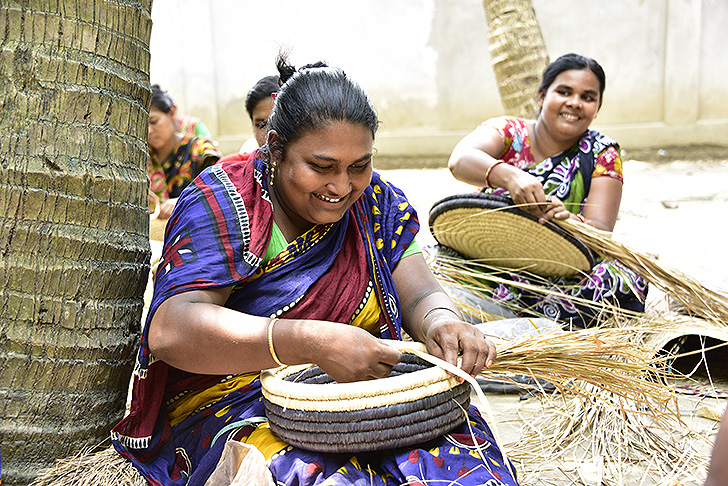 She began in 2002 by connecting basket weavers with a global market for their handmade goods. She also developed a financial model for the non-profit called a Prosperity Wage®. At least 2.5 times higher than fair trade wages, these payments give artisans funds to invest in their own small businesses. For example, some have purchased livestock, started a small farm or opened a grocery store.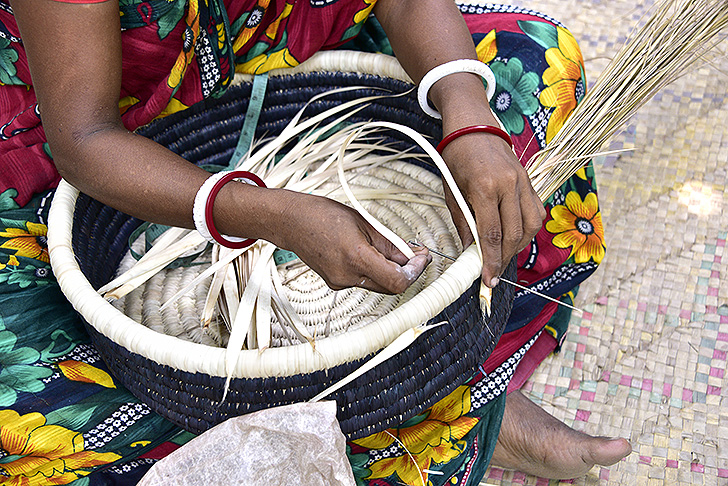 A permanent exit from poverty
In 2018 The Blessing Basket Project was renamed Ten by Three to represent the expanded range of goods the organization now offers, including textiles, coffee and stone carvings. It also speaks to their proven formula to exit poverty: purchasing 10 goods a month from an artisan for 3 years (10×3).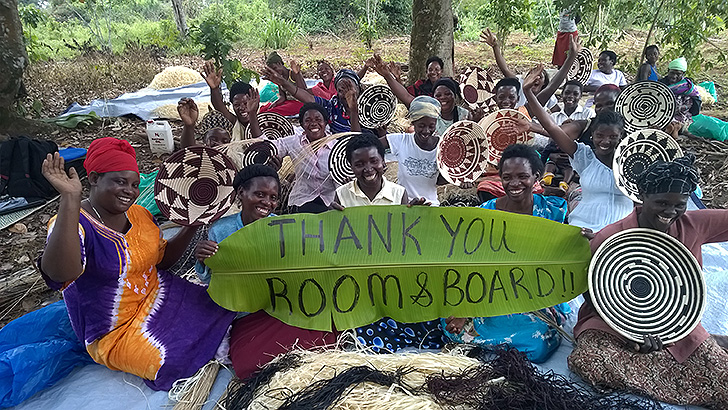 When you purchase a Ten by Three basket from Room & Board, you'll receive a unique artisan identification number, which allows you to learn about the weaver, write directly to them and follow their journey. A fleet of volunteers helps to translate messages in local dialects to the artisans and gather responses from them. "We hope this transparency becomes the norm," says Theresa. "People deserve to engage directly with the artisan."
We're proud to partner with Ten by Three and delighted to bring these unique items with a story to you.
Pictured at top: Awaka, Ekibo, and Olusania baskets
Images from Ten by Three and Room & Board