Room & Board is committed to the concept of community partnerships. We connect with and give back to non-profits in each of our local showroom and delivery markets.
After our Boston showroom opened its doors six years ago, staff members were on a mission to connect with their local neighborhood.
The showroom team connected with Community Servings, a Boston non-profit organization. Community Servings provides scratch-made, nutritious meals to those with chronic or critical illness.
Most recently, this partnership blossomed into doing what our team does best – helping design a new home for Community Servings. The nonprofit asked Room & Board to sponsor and design space as part of an office renovation.
Boston Leadership Associate Dawn Michelson and Design Associate Paula O'Sullivan got to work developing a design concept. They worked with Community Servings staff to select furnishings for their outdoor balcony and 2nd and 3rd floor lobbies.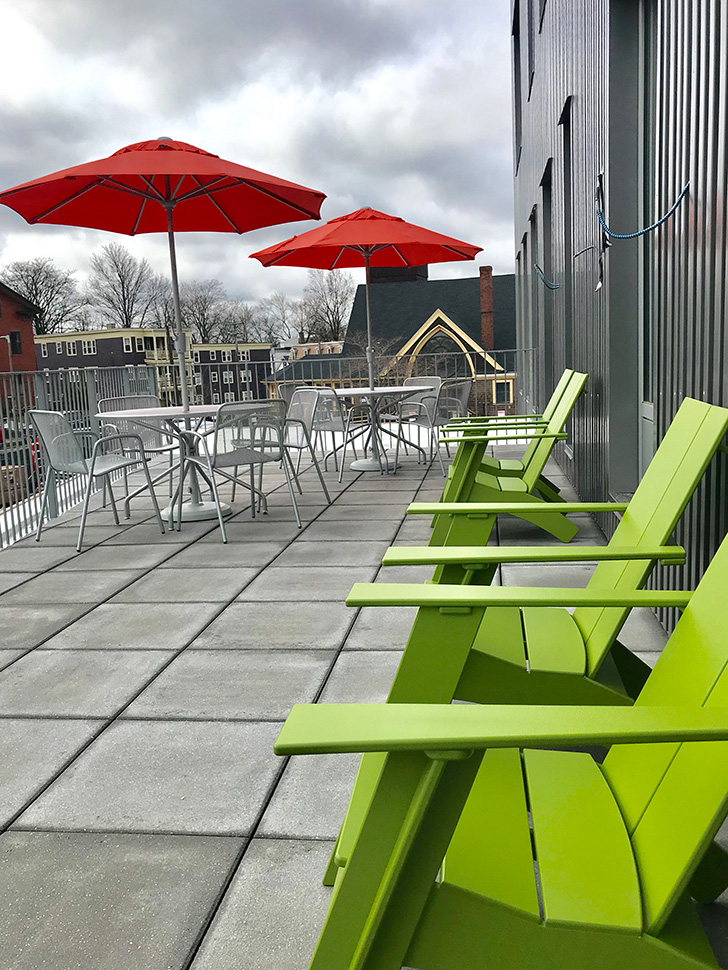 Community Servings opened their updated office with a ribbon-cutting late last year. Several Room & Board staff members attended.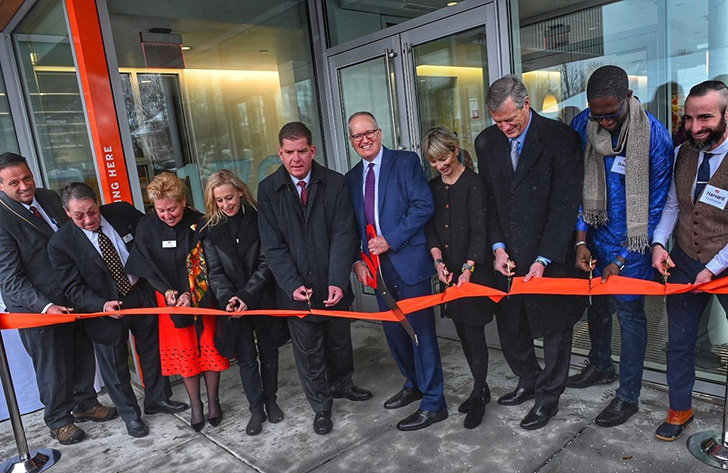 "We listened to remarks from Mayor Marty Walsh and Governor Charlie Baker and heard a touching story from a program recipient," said Dawn Michelson. "It was beautiful to see the product in the space. We were proud to see Room & Board represented in such a meaningful way. "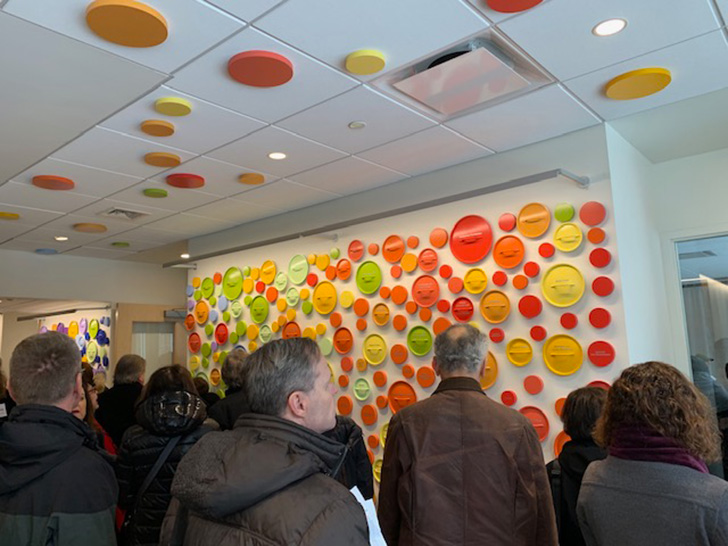 Colorful stockpot lids painted with the names of sponsors decorate a wall in the renovated office. The Boston team is especially proud of an orange lid with Room & Board's name.