We're excited our Urban Wood Project has now grown to span the entire country. We started by working with reclaimed lumber from Baltimore row homes and expanded the program to include salvaged urban wood in Detroit. The next chapter is set in Sacramento, using lumber from redwood and English walnut trees that would otherwise be turned into mulch or sent to a landfill.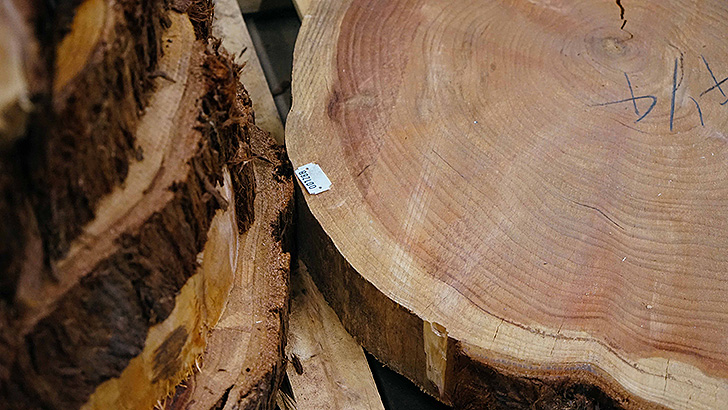 We are working with Urban Wood Rescue which is part of the Sacramento Tree Foundation. Urban Wood Rescue takes in trees that were removed from urban areas for a variety of reasons, such as disease, storm damage or construction site clearing. The program has on-site drying and milling facilities to make the logs into lumber that can be used for building.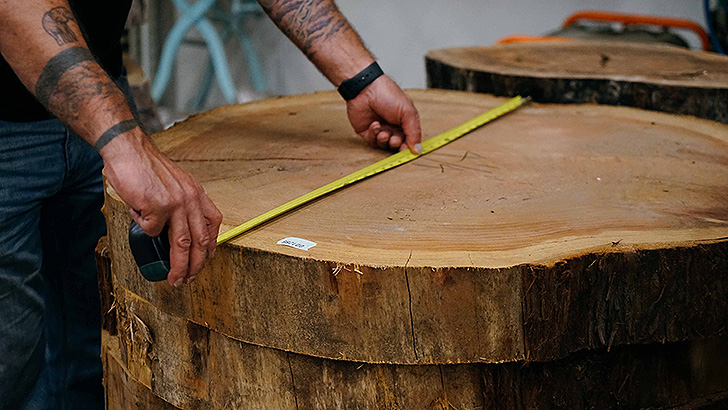 Urban Wood Rescue dries the logs and cuts them into round slabs called cookies to create the coffee table tops. The cookies are sent to Wood from the Hood, a Minneapolis-based urban wood company that shapes and finishes the table tops, adding custom-fit butterfly joints where needed.
Sustainability in Action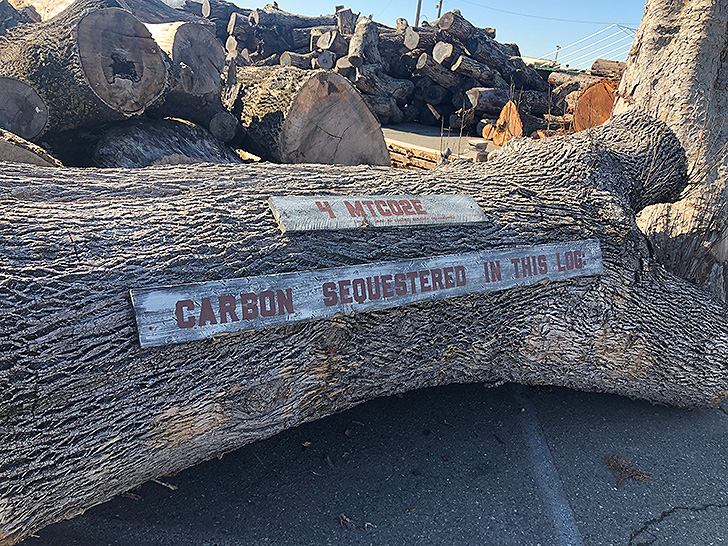 Why is it important to use these logs? A little bit of science: as trees grow, they absorb carbon dioxide (CO2) from the air and trap it. When a tree is cut down and disposed of, the CO2 is released back into the atmosphere. By using the wood to build something new, the CO2 remains trapped.
Our 100 limited-edition tables will retain 13 metric tons of carbon dioxide, according to the Sacramento Tree Foundation. That's the equivalent of keeping 2.8 cars off the road for a year or 30.1 fewer barrels of oil consumed!
Tables with a Back Story
We're proud to offer two limited-edition table collections made from logs salvaged by Urban Wood Rescue. Only 50 of each table are available and you can choose the exact cookie you'd like. Shop quickly because these unique pieces won't last!
The wood for Truxel tables came from redwood trees that grew along Truxel Road in Sacramento. The trees were removed for safety reasons and to help with fire prevention measures.
Wheatland tables are made from English walnut trees grown on a small family orchard in—you guessed it—Wheatland, California. The trees had reached the end of their lifespan, but not the end of their usefulness.
Each table carries its history through a branded code on the bottom that denotes the city block or area the tree came from. Now they can be part of your story.