Styling Tips and Q&A with Jessica from Simply Modern Living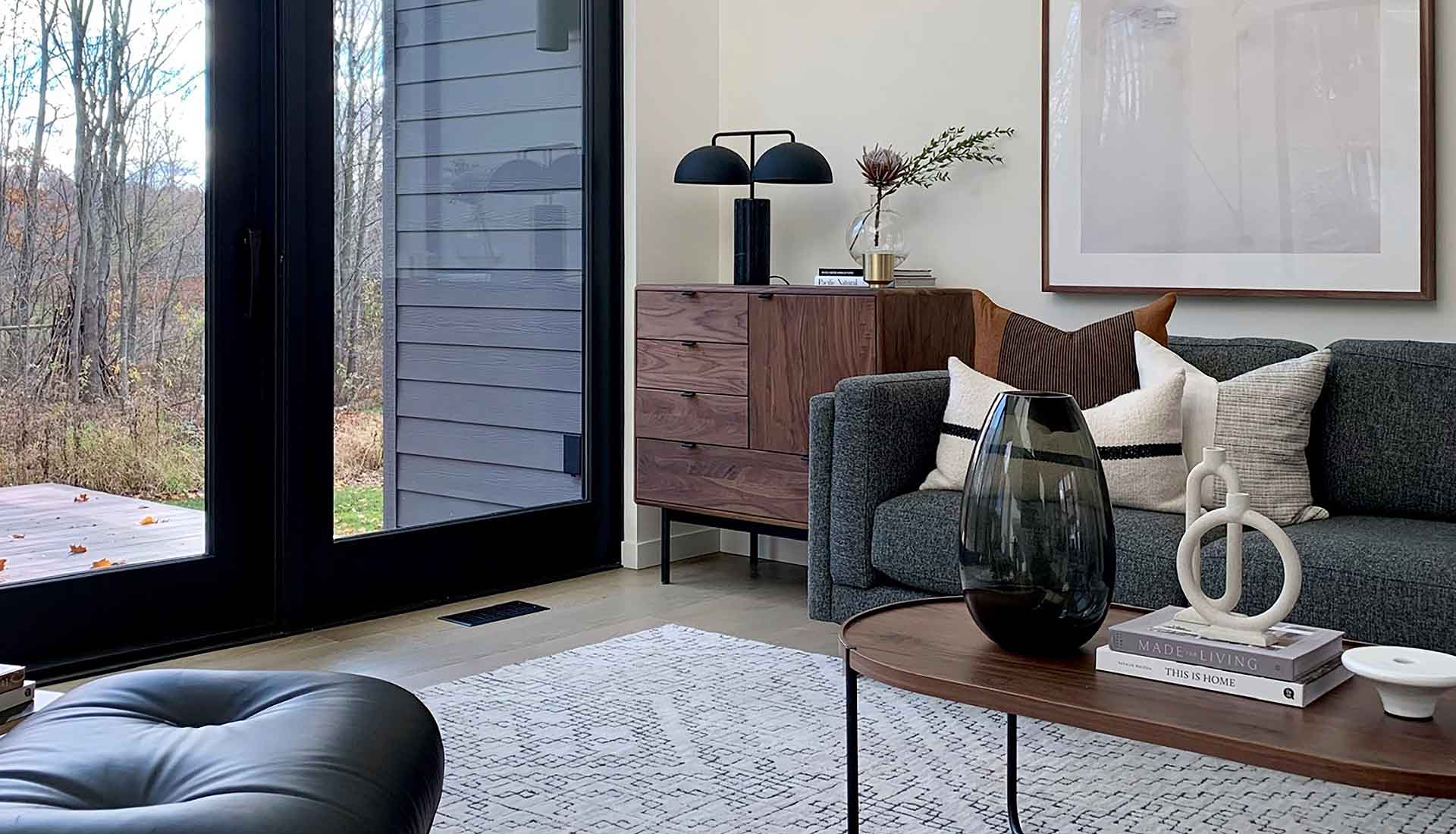 Ready for a refresh? We chatted with Jessica from @simplymodernliving to learn a few of her favorite styling tips, home decor swaps and advice for picking art. Read on to get inspired!
What was the design inspiration for your living room?
Many of my spaces are inspired by a desire to make spaces flow organically as well as incorporating unexpected details that make the space feel unique. I love to mix neutrals and incorporate contrast while keeping with a warm palette to soften the mix. The clean lines of Room & Board were a perfect match for the refined design I was craving.
When it comes to artwork, what do you look for?
First and foremost, artwork must be something you love and will love for a long time! Look for something that both grabs your attention and brings you peace so you will love it in your space for years to come. I also like to look for something slightly unexpected and that is what caught my eye with the Gabriel Belgeonne pieces. I love that the pair perfectly complement each other while having an interesting combination of landscape and portrait orientation.
What are your tips for making simple swaps to update your space?
Envision how you would like the space to feel and flow and identify pieces which deviate from that. Think about what would be a better fit for your overall vision. For my living room refinement I was looking to move into a more contemporary modern style. That lead to eliminating some spaces that felt cluttered and rustic. I replaced those items with clean lines and simplified furnishings that made a statement on their own.
Where do you go for inspiration?
While I love a mix of modern and contemporary styling, you will notice the root of most of my spaces is an organic feel. I gather so much inspiration from being outside and bringing the feeling of being outside, in. We love our oversized windows and think of them as part of the artwork displayed in our home. I also love to peruse art catalogs and study the way the shapes and blank spaces emphasis the feature of each piece displayed. It is so inspiring to see the way pieces are brought together to make a statement.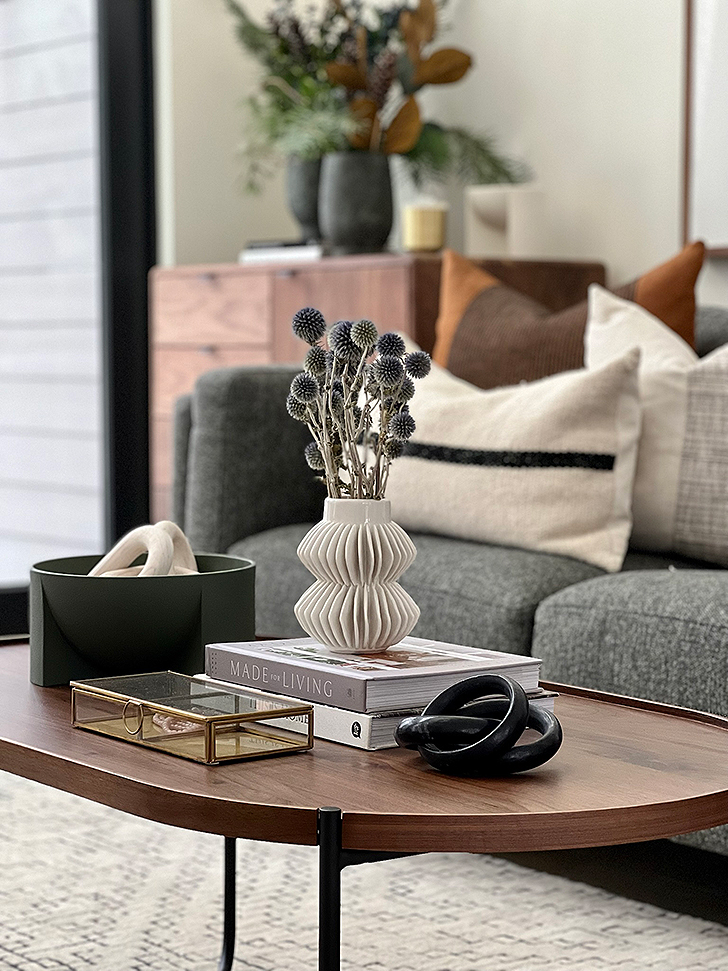 What are some of your go-to styling tips?
Less is more! People are always tempted to buy small pieces that are more budget friendly, but then end up buying more to fill the space. This creates a display that can sometimes feel cluttered. Instead try investing in one statement piece that would cost the same as three smaller pieces and you will likely have a statement piece you will love and cherish forever!
What's your favorite way to relax and unwind at home?
We love to make meals and eat as a family everyday. With three kids six and under, there isn't a ton of relaxing but I love to spend a few minutes mindfully reflecting on my day. Mindfulness is a daily practice of mine so I like to spend sometime being present with myself and family!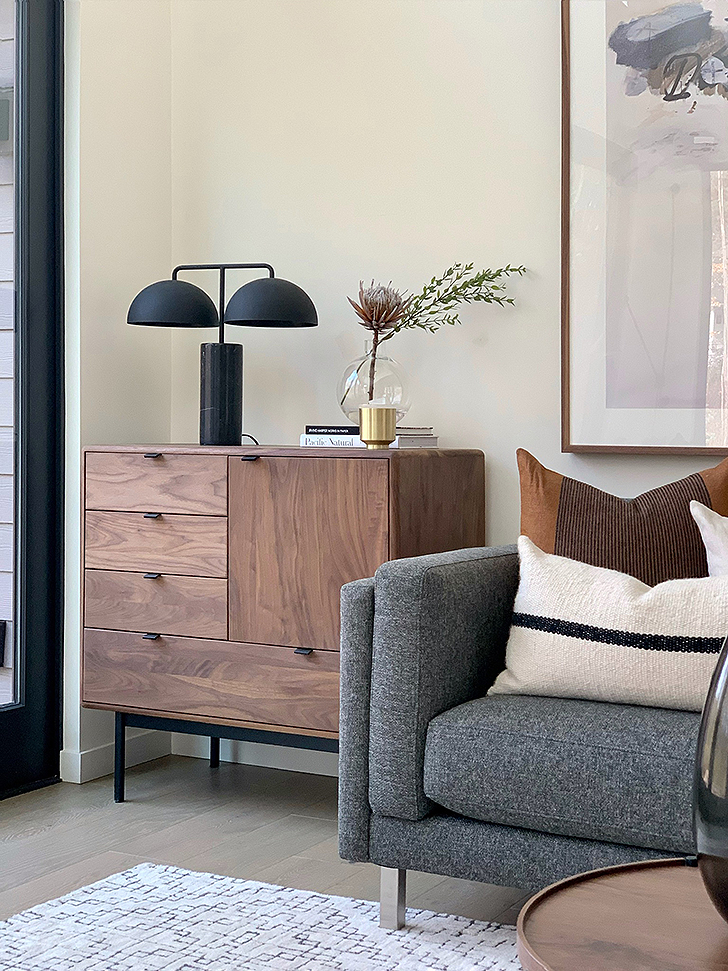 Photos by @simplymodernliving