Honoring Black History Month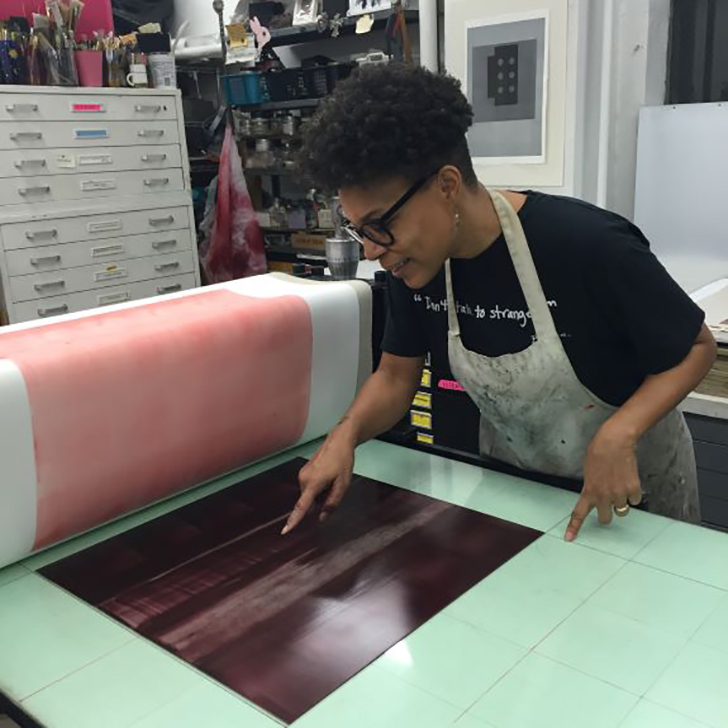 At Room & Board, we value diversity, equity and inclusion throughout the business. As we observe Black History Month this February, we celebrate the achievements of Black Americans while also recognizing their immense impact on U.S. history.
This year, during Black History Month, we are reinforcing our commitment to:
Diversify our vendor partnerships to include more Black, Indigenous and People of Color (BIPOC) artists and makers.
Enhance our diversity, equity and inclusion efforts within the workplace.
Partner with organizations that support and empower the Black community.


Shining a Light on Black Artists and Makers
We are committed to creating opportunities for those often underrepresented in the furniture and home furnishings industries and showcasing their talent. That is why, this February, Room & Board is participating in Modernism Week's annual festival by serving as a sponsor of "Stories Untold: Black Modernists in Southern California," a three-day symposium focused on the Black designers, builders and developers that helped shape Palm Springs and Southern California for over a century.
We are also continuing to make strides and focus our energy on efforts that expand our vendor partnerships to include more BIPOC makers. Our Chelsea, N.Y. store's connection to The Black Artists + Designers Guild (BADG) led us to the art of Karen Revis, a painter, printmaker and papermaker who is a member of BADG and has shown her art in galleries for more than 15 years. We are proud to now offer high-quality, limited edition prints of her work.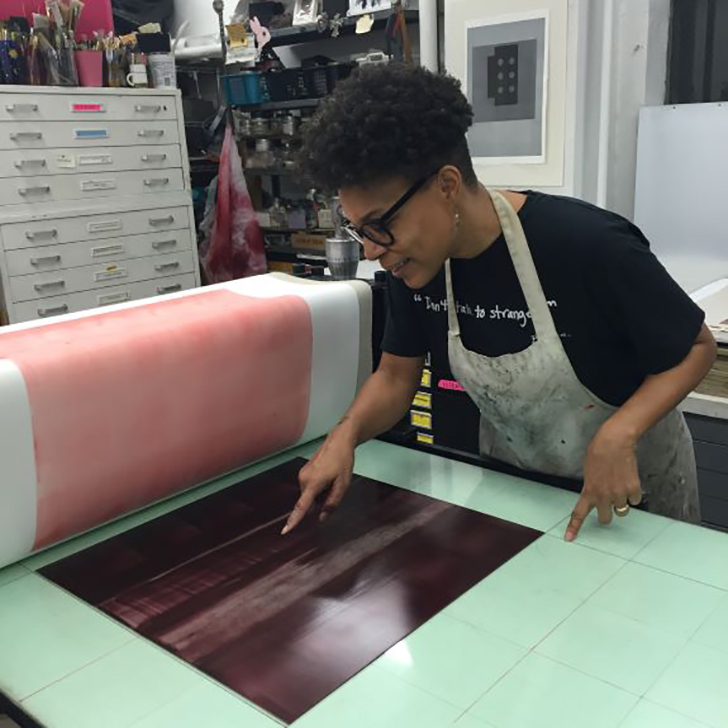 In addition, we are looking to our staff members to help us diversify our home décor partners via our Inclusive Makers effort. Through this recently launched initiative, staff members provide us with suggestions of artisans and makers from underrepresented groups to partner with.
Inclusion in the Workplace
We strive to create an environment where all staff members feel important and included. That is one reason why throughout February, our internal communication channels are highlighting Black History Month-related resources and stories from staff members to educate and inform. To generate this content, we held a Black History Month discussion group that was open to all staff to share their thoughts and ideas.
We are also in our second year of holding a Multi-Cultural Advisory Council at Room & Board. This group engages with staff members from across the company to foster a supportive environment where individuals can be both heard and valued.
Our Community Partnerships
Room & Board supports the communities where we live and work and remains committed to providing funding to nonprofit partners focused on equity and social justice. As we shared in January's Martin Luther King Jr. Day blog post, we recently supported the nonprofit Sweet Potato Comfort Pie by purchasing pies for staff at all of our locations and sharing the organization's mission of equity throughout our company. Some Room & Board staff members also stepped up to volunteer during the organization's 8th annual MLK Holiday Weekend of Service.
In addition, we partner with the following nonprofits that support and empower the Black community, including the following:

For more information, read about our company and the causes we support.