Kathryn M. Ireland is a British-born, Los Angeles-based interiors and textile designer who stars in Bravo TV's Million Dollar Decorators. She is also the author of four books and regularly hosts design retreats and designer boot camps. For the last decade, House Beautiful has named her one of the top 100 designers in the U.S. We recently took the opportunity to connect with Kathryn when she visited our corporate office in Minneapolis.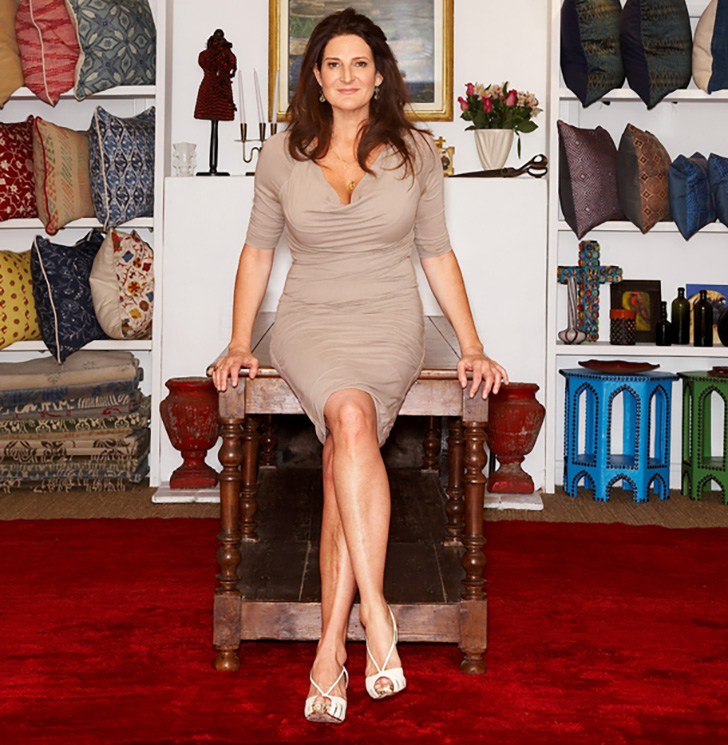 You travel frequently. Which destination inspires you most?
Morocco tops the list. Mexico would be a close second. They're wonderfully vibrant. Both countries inspired my Mexico Meets Morocco fabric line.
 When you're not on the road, what's your favorite retreat?
My bedroom is my sanctuary. It's colorful and cozy. The décor is classic English mixed with a laid-back California vibe. I enjoy shutting the door and escaping from the world.
If you were restricted to design with only three colors and three patterns moving forward, what would they be?
I'd choose red, yellow and blue. I'd stick with floral prints, paisley and checks/stripes. I think you could do a lot of beautiful things incorporating those elements.
As a mom, decorator and jack-of-all-trades, what advice would you give parents as they begin decorating a room for their child?
Show your kids beautiful things. They will learn to enjoy and respect them. Don't go overboard in making things childproof. Instead, focus on designing a room that will adapt with your child as they grow. Inspiration comes from beautiful rooms—not playrooms.
Which client relationships do you enjoy most?
I love clients that come to me with a vision of some kind. It enables us to work together from the beginning in a collaborative way. This allows my role to shift from designer to editor.
What's your favorite social media site? Is it really you behind those posts?
It's really me! I think it's important to share and connect. That's why I make the time. I love Instagram because it's visual and very relevant to what I do. Twitter keeps me up-to-date on the latest news.
What might we catch you reading when you have a few moments to yourself?
The Week magazine and The Wall Street Journal's "Off Duty" section.
What's your biggest pet peeve?
It really irritates me when things don't happen on time. People must be reliable!
Will we see another book by Kathryn Ireland?
I'm currently working on a new book that will be released this October. It features the homes and people who have inspired me throughout my life. It begins with my godmother who lived in a beautiful Queen Anne. As a lifelong cook, I also dream of writing a cookbook one day.
So you like to cook! What's your go-to recipe?
I love pasta! My favorite recipe is one I make when I'm back in France. I make fresh homemade zucchini pasta and mix in pesto and tomatoes from my garden. So simple, yet so good.
 Photo from Kathryn M. Ireland