Our new showroom in southern California officially opened in South Coast Collection (SOCO). We're so excited to be part of the vibrant scene at SOCO. "SOCO is located in an ideal location right off the 405 Freeway. People flock to SOCO for their home and design stores. There's also The OC Mix located at SOCO, that is home to smaller owner-operated boutiques and eateries. SOCO is home to award-winning restaurants like Taco Maria, Pueblo, and Arc, and families love stopping at SusieCakes for something sweet," shares Tracy Yoshihara, Leadership Associate. "There's a farmers' market on Saturdays from 9 a.m. to 2 p.m., tons of center-wide events and a community gathering spot where customers can just relax and enjoy. Customers can make a day trip—or just a quick stop at Room & Board—but SOCO is a vibrant and thriving shopping destination for everyone to enjoy!"
Take a look!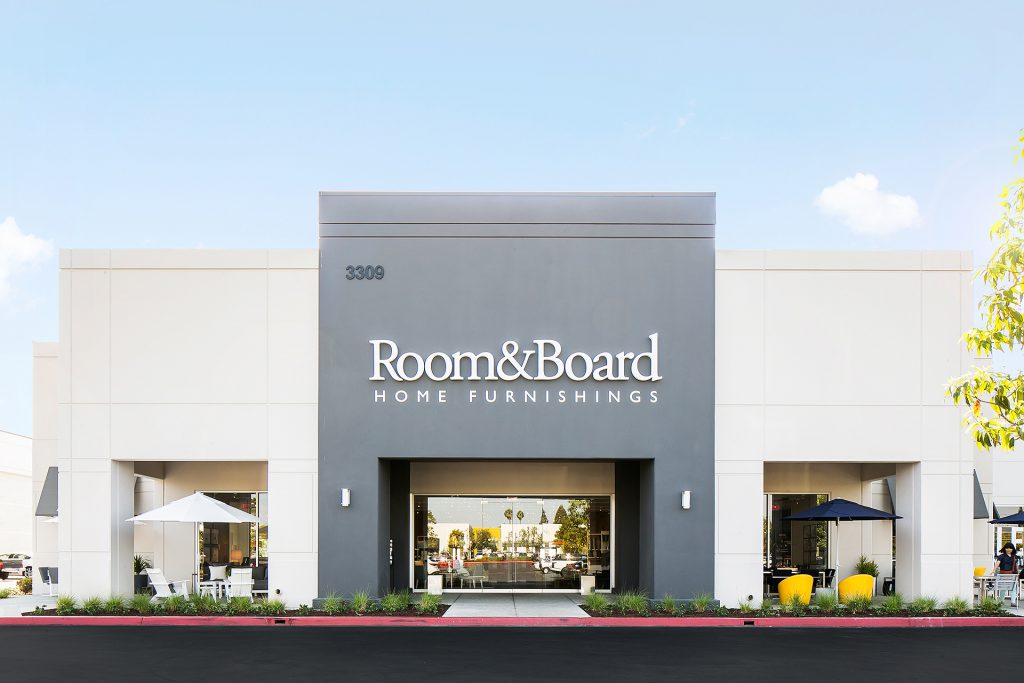 At 12,000 square feet, this light-filled store showcases the best of our American-made furniture and accessories in an easy-to-shop space. Tracy takes us through a photo tour below.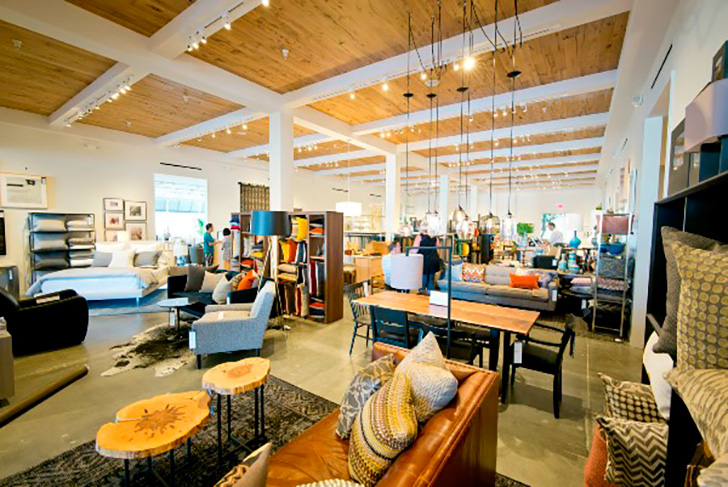 "Customers can expect to see all of the Room & Board furniture and accessories they love in one smaller store concept. The store perimeter features all of the inspirational room settings. We also have a small kids' section, office and everyday dining areas."
"The new space at SOCO is beautiful and really thoughtfully designed! I am most excited about the indoor-outdoor space that features four skylights and two eighteen-foot-tall olive trees and artificial turf. It has been great to see customers discover this space. It definitely brings a WOW factor to the showroom! "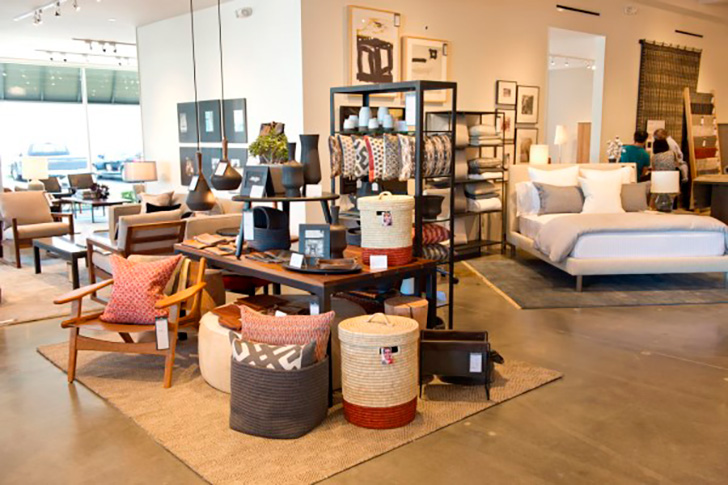 "The center of the store highlights the Complete Your Home department. It has a boutique-like feel and we are finding customers really gravitating towards items that might have gone unnoticed in a larger store."
Our new space is also perfect for holding Room & Board events. "We will be hosting three grand opening events in September and October," reports Tracy. "The first is a family day with the Environmental Nature Center on September18, followed by an evening event with Orange County Museum of Art on September 29 and closing with a 'Taste of SOCO' on October 18!" To learn more about events at SOCO or other Room & Board showrooms as well as product introductions and more, sign up to receive our emails here.
Images by Room & Board