Construction is humming along at Room & Board Portland, and today we're giving you a behind-the-scenes tour of the work we're doing to preserve the historic details of our beautiful building in the Pearl District. We will open our doors in next few months—keep watching the blog and our Portland store page for updates.
*****
The building we're remodeling at 13th Avenue and Flanders Street was originally constructed for Fisk Tire in 1924. Fun fact: rail lines used to run along 13th Avenue and cars would unload at the two red dock doors on the elevated platform.
Take a look at the process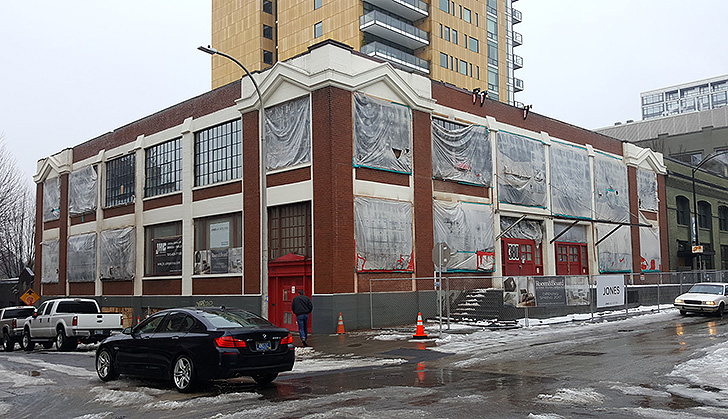 We've expanded the old platform for the dock doors, with the goal of creating a welcoming outdoor area. Room & Board Design and Construction Manager Bill Lyons shares, "We hope this will become a community gathering space, where people come to enjoy their lunch or have a cup of coffee." Comfy outdoor seating (and better weather) coming soon!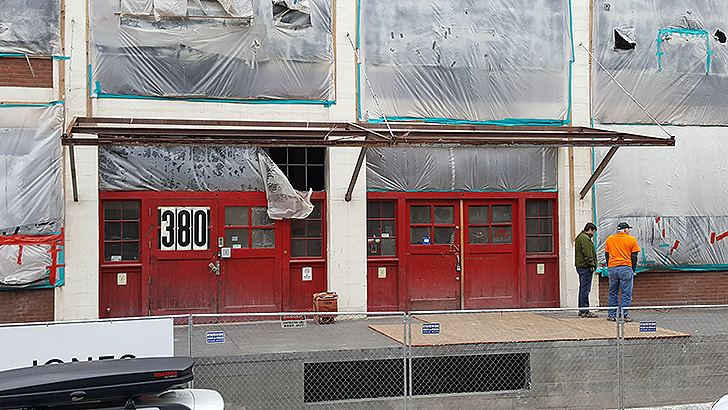 We will be restoring the original wood dutch doors and the "shed roof" awning above. For energy efficiency, we'll build an interior glass-walled vestibule so you can see straight through to everything that awaits you in the store.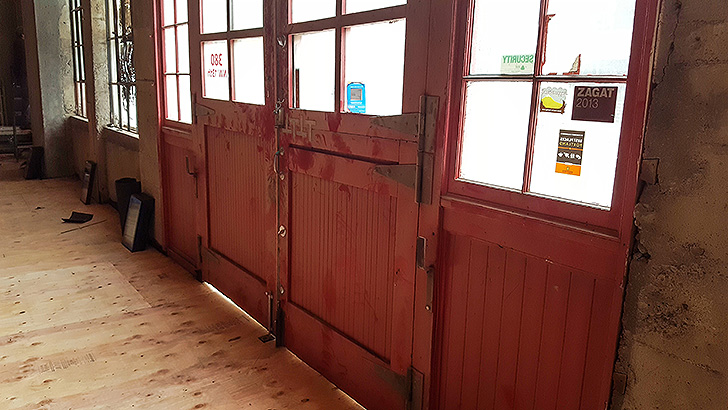 Our goal for the interior is to uncover as much original character as possible. "We're taking the best parts of the building and celebrating them," says Bill. We started by walnut blasting the Douglas fir pillars and ceiling, and the concrete walls. Walnut blasting is a more environmentally friendly version of sand blasting, using pulverized shells of (you guessed it) walnuts to remove paint and refresh surfaces.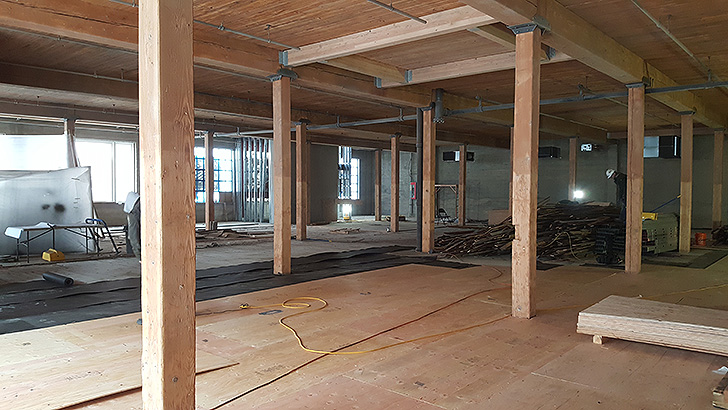 This building wouldn't be the same without the original warehouse windows. So, we're going the extra mile to restore the frames and install new insulated glass. Cue the natural light.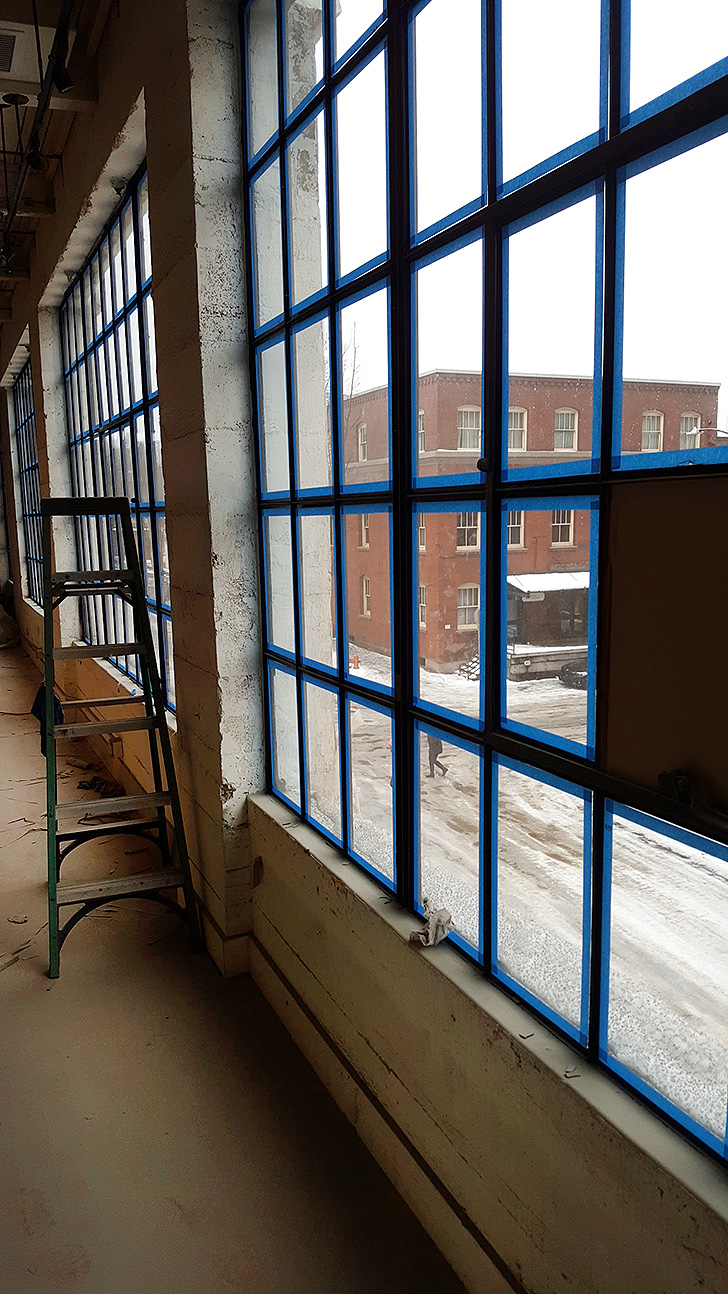 Unfortunately the wood floors couldn't be saved, but we're excited to be partnering with Oregon Lumber to install locally sourced end-grain wood floors. We've used Oregon Lumber's end grain in our other stores, and it's always a favorite feature. For those of you who have asked us where you can get this lovely material, they're the source!
Interested in opening events for Room & Board Portland? Sign up for our email list to get all the details.
Photos by Room & Board