Making an Impact: Our 2021 Community Support & Partnerships
At Room & Board, we believe we're part of something bigger. That's why we support local nonprofit organizations in the communities where we live and work, as well as national organizations doing good across the country. In doing so, we strive to help create a more equitable, stable and sustainable world for all.
Looking Back at 2021
In 2021, Room & Board supported more than 85 organizations dedicated to social and environmental causes. Whether through financial donations, product donations or volunteer support from our staff members, we're proud we made an impact.
Providing Human Services for Those in Need
Home matters. We believe everyone should have physical shelter, emotional shelter and access to nutritious food. So this year, we supported more than 20 organizations providing healthy food and housing for low-income or houseless youth, families and seniors.
One of these organizations is Community Servings, a Boston-based nonprofit providing scratch-made, nutritious meals for people with chronic illnesses. Our Boston Showroom team has worked with Community Servings for six years so they were excited to start volunteering in the Community Servings kitchen this again summer.
A few of the other organizations we supported in 2021 include:
● Breaking Ground (New York)
● CommonBond Communities (Minnesota)
● P:EAR (Oregon)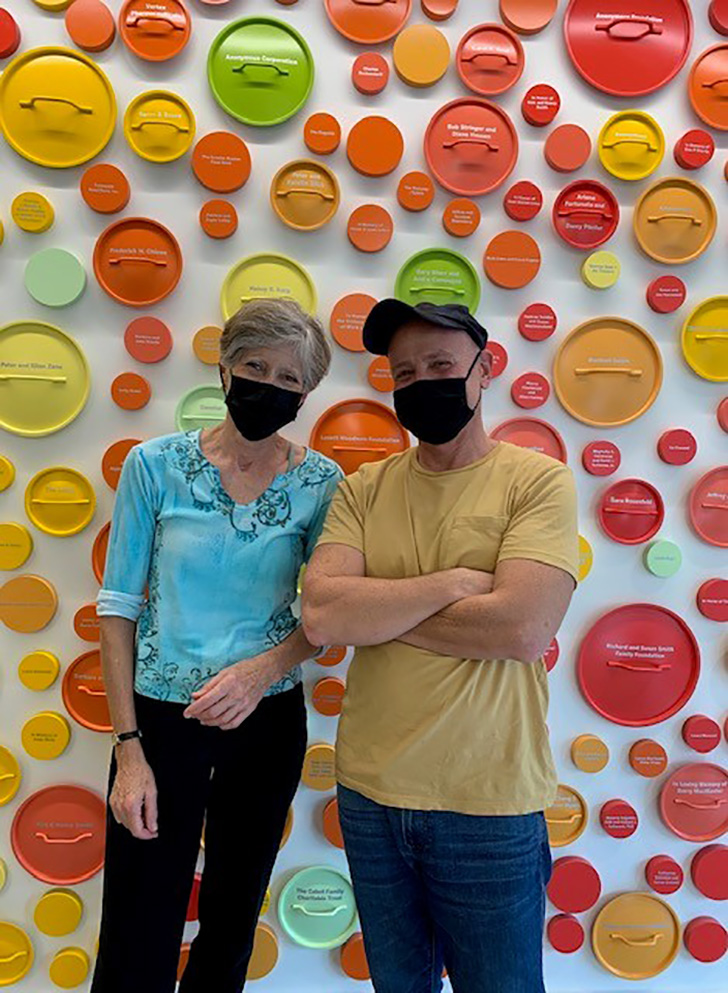 Supporting LGBTQ Equity
Room & Board has a long history of publicly opposing measures that limit the rights of LGBTQ individuals and partnering with nonprofits caring for the LGBTQ community. This year, we celebrated PRIDE in many locations while supporting more than 20 LGBTQ organizations, including the following:

● Ali Forney Center (New York)
● Lambert House (Washington) 
● Resource Center of Dallas (Texas)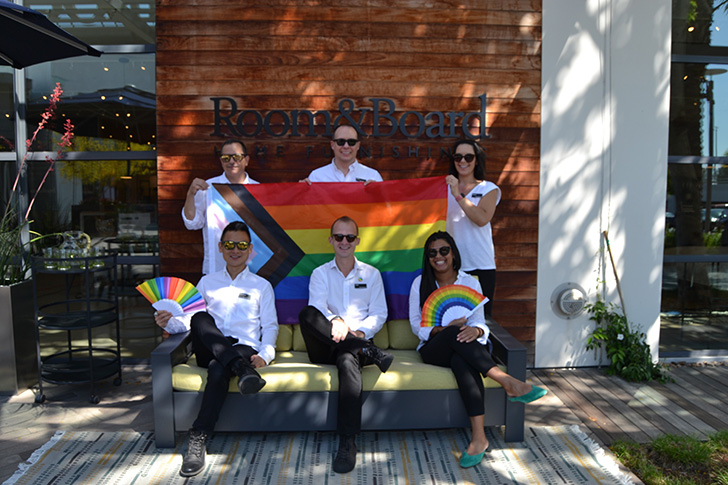 Helping Create a Sustainable World
From how we make our furniture to how we operate our business, sustainability is a thread woven through everything we do.
This year, staff members supported The Nature Conservancy (TNC) by taking part in a tree-planting volunteer day in Fridley, Minnesota. Over the course of three hours, the group planted about 140 trees. Plus, Room & Board financially sponsored a TNC intern this summer focused on freshwater conservation.
In addition to TNC, we supported more than 10 other organizations dedicated to sustainability, including:

● Climate Generation (Minnesota)
● I Love a Clean San Diego (California)
● Teaneck Creek Conservancy (New Jersey)
Equity for All
We are committed to expanding diversity, equity and inclusion in all areas of our business. That's why we believe that equity should be built into the mission of all the partners we work with.
Here are a few examples of partnership efforts focused on building a more equitable and inclusive world:

● Asian Americans Advancing Justice (AAJC)
● Black Retail Action Group (BRAG)
● Owamni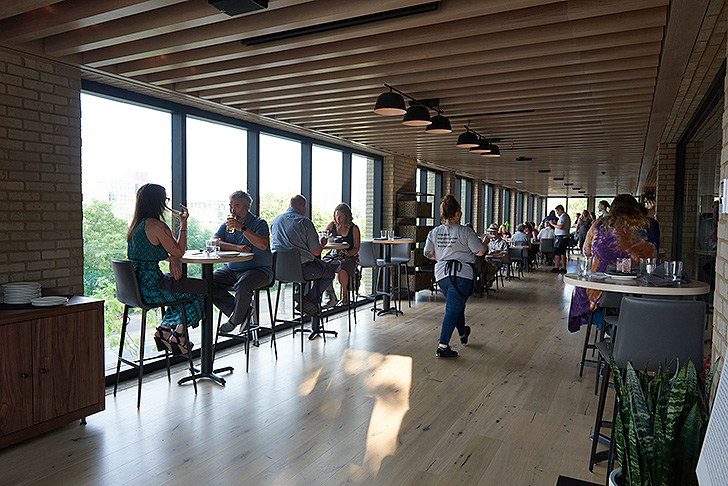 Want to learn more about how Room & Board makes an impact? We invite you to read additional information on our company and the causes we support.