Small space makeover with Sweet Simple Vegan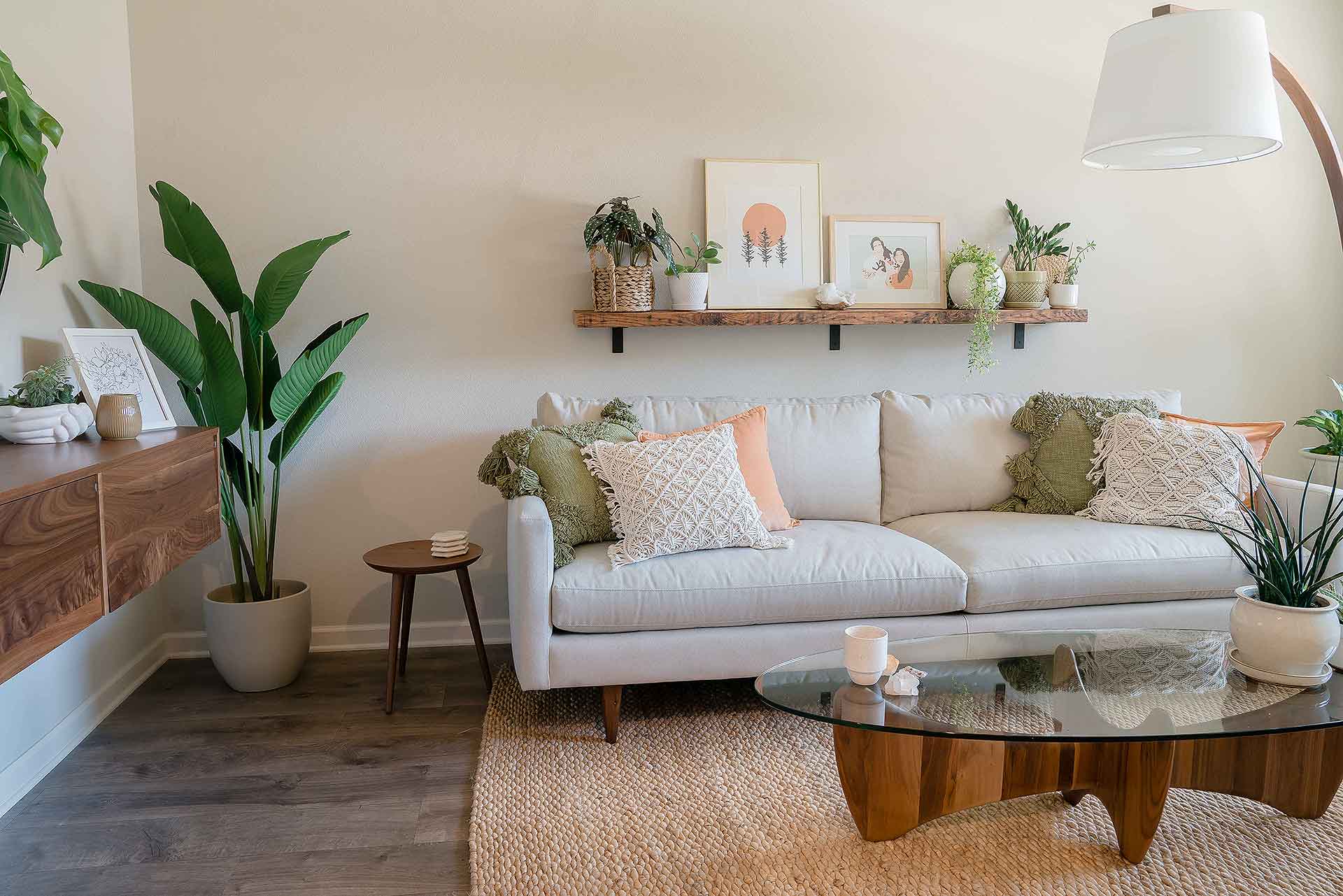 We teamed up with Jasmine and Chris, the duo behind Sweet Simple Vegan, a popular vegan food blog, to create a cozy, functional space for filming content for their YouTube channel. Keep scrolling to see the space and learn more about the inspiration that went into it.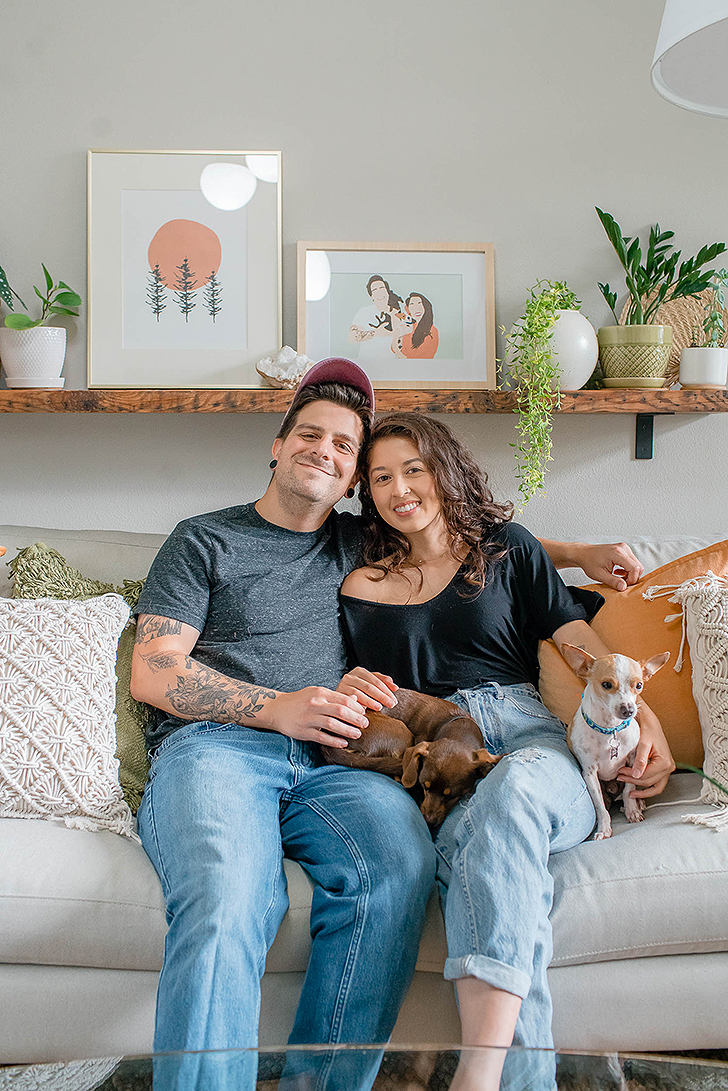 What was your dream of how you wanted the space to feel and how you wanted to use it?
Our dream for using this space was for creative purposes. Since we run a YouTube channel, we wanted a beautifully designed room to film in that could also double as a lounge for creative thinking and relaxation.
What was the design inspiration for the space?
We really wanted to create a space that was warm and welcoming, as well as minimal and open. Since the room is for filming videos and creative thinking, we wanted it to induce inspiration whenever we're there. We also wanted the room to spark a laidback and cozy vibe while filming.
What was delivery day like?
Delivery day was great! The two delivery associates who brought all of the furniture were on time, friendly and took extra-special care to ensure everything was right where we wanted it. The service was honestly unlike anything we've experienced!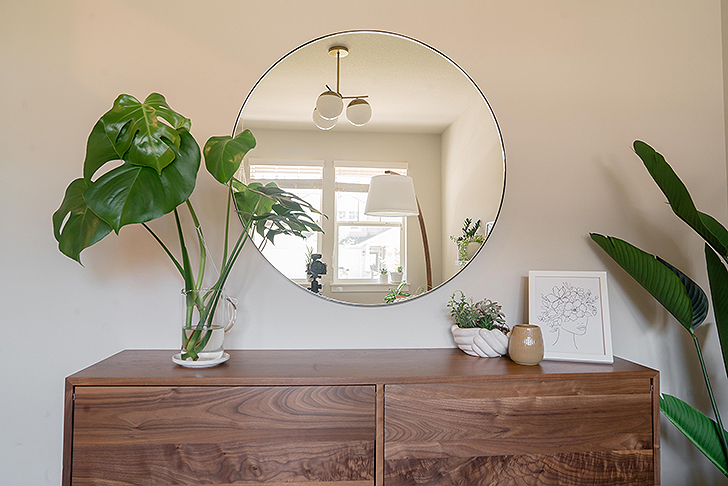 Do you have any advice for people who are interested in switching to a vegan/plant-based diet?
Our best advice for switching to a vegan lifestyle and plant-based diet is to start slow. Find replacements for meals and foods you know and love, and cut things out little by little. Find a few go-to recipes and meal prep so you have food to enjoy throughout the week.
What's your go-to recipe when you're craving something sweet? Savory?
Ohhh this is a fun question, but a bit tough, since there are so many options to choose from. Our classic chocolate chip cookie recipe is always a winner when it comes to a sweet treat. They're soft, chewy and completely reminiscent of the cookies we ate growing up. As for savory, we've been really into this creamy one-pot mushroom stroganoff. It's so hearty, full of flavor and a breeze to whip up. It only takes 30 minutes and you only need one pot!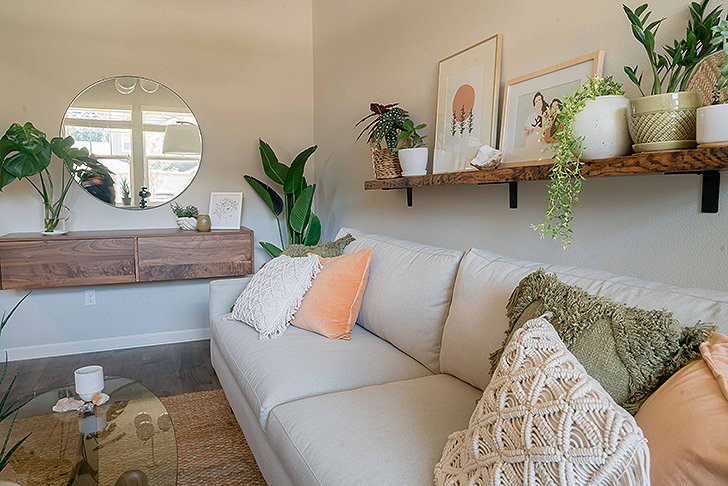 We love all the greenery in your space. Do you have a favorite type of plant?
Greenery was something we wanted to really emphasize in the space. Our favorite type of plant is definitely the Monstera. They're beautiful plants and add such a cool look and feel to any space.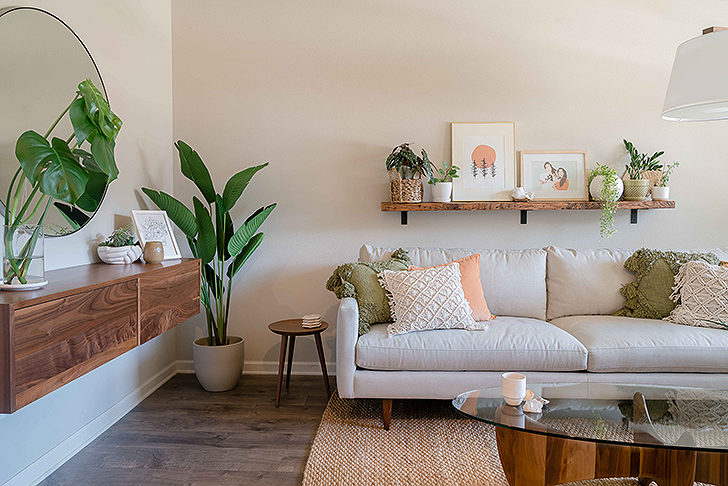 Photos by Sweet Simple Vegan