Lighting is important indoors and outdoors. We have a few new outdoor lighting options that make it easy to carry your modern style from inside your home to your outdoor spaces. Each is crafted in Minnesota or Wisconsin with durable materials that can weather the elements. Check out these new outdoor lighting options below:
Scope outdoor sconce
Our Scope outdoor sconce is an ultramodern outdoor lighting option for any space. The frosted acrylic diffuser provides soft even light while the downward-facing light casts a crisp beam. The powder-coated steel base solidifies its modern silhouette.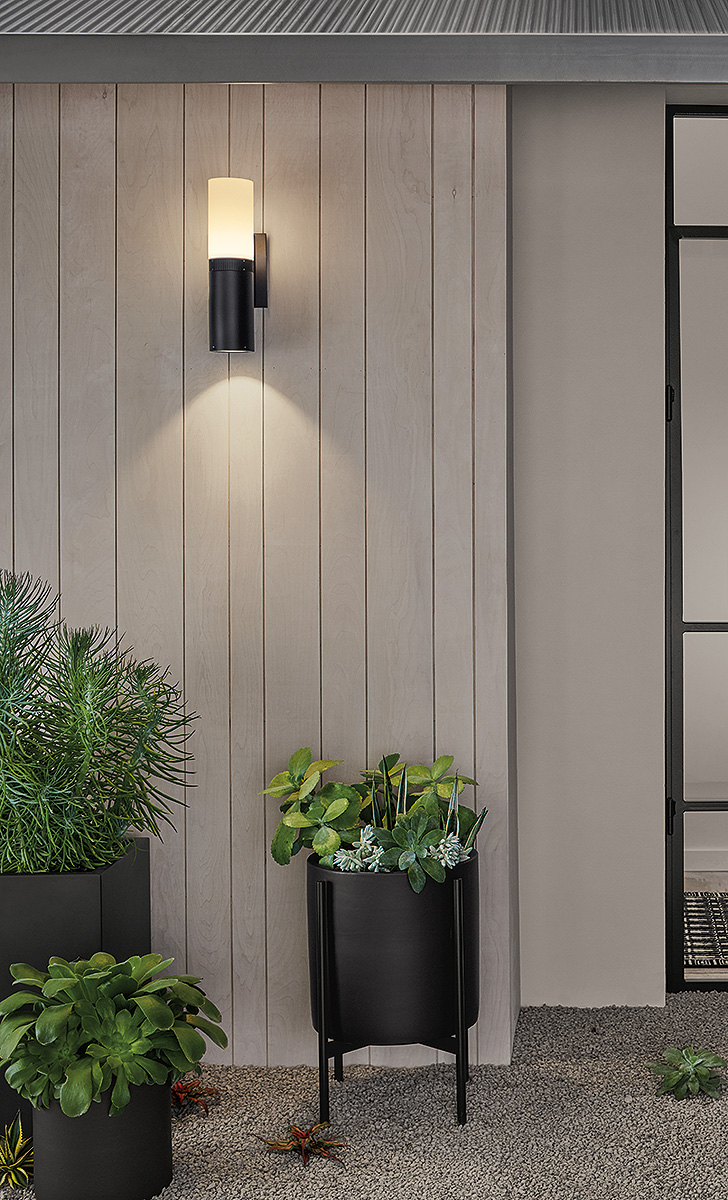 Sass outdoor sconce
A frosted acrylic diffuser comes together with a powder-coated steel base in our Sass outdoor sconce. Crafted in Milwaukee, this modern sconce brings an elegant silhouette to any outdoor space and is an excellent choice for flanking entryways.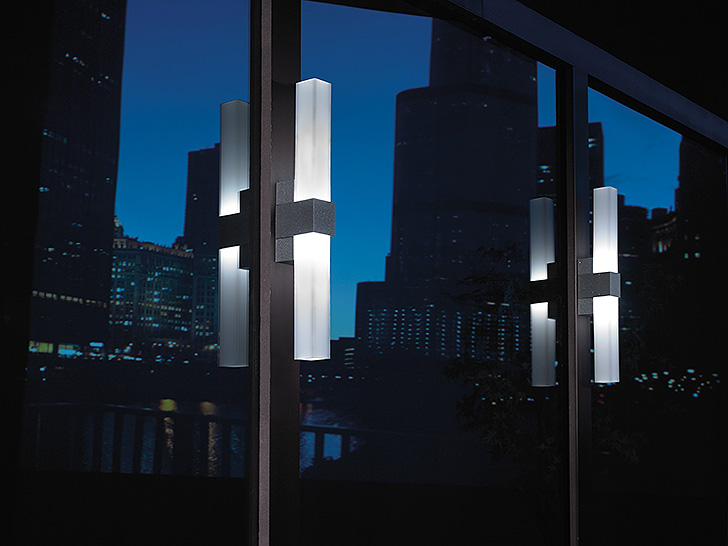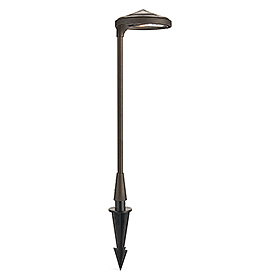 Hayward solar outdoor light
Our Hayward solar landscape lights illuminate walkways, gardens, pool decks and more. Made from durable metals, each light uses high-quality solar panels and rechargeable batteries to provide environmentally friendly light. An auto-on feature, timer and three brightness settings add extra functionality.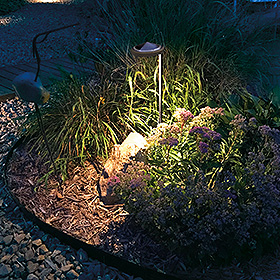 How to install our landscape lights
Place the lighting unit on the metal post and choose your settings. Then simply stick the light into the ground—we recommend about three or four feet between outdoor walkway lights so you can always see where you're stepping. The light comes with instructions but always feel free to contact us through chat, call or email for any help.