We love a good mid-century modern house renovation, and today we're sharing a spectacular one in Atlanta's Beltline neighborhood. Jordache Avery of XMETRICAL was the architect for this remodel, and he called on Design Associate Sandra Pawliger of our Atlanta store team to help stage and style the home for last summer's Modern Atlanta residential home tours. This modern home was also recently selected as a finalist in the AIA Atlanta 2017 Residential Design Awards.
Jordache is a regular at Room & Board for his projects. He shares, "Room & Board provides timeless modern furniture and lighting selection that appropriately complements and enhances the look and feel of a modern home. I can appreciate the clean lines along with the warm and comfortable feel. It's a mature style that works well in many of my projects."
Sandra took into consideration the homeowners' personal artwork when working with Jordache to select furniture and accents. "The homeowners are both artists; a sculptor and a painter. Their art was a definite piece of the equation. Our accessories are minimal in order to highlight their work throughout the space," she says.
Sandra also kept in mind the true purpose of the staging: to let the architecture sing. "Since this was a modern architecture home tour, it was important to me that we did not compete with Jordache's architectural design and details. We wanted his work to be the focus. The choices we made in style, color and room layout were all informed by keeping this goal in mind."
Living
Kitchen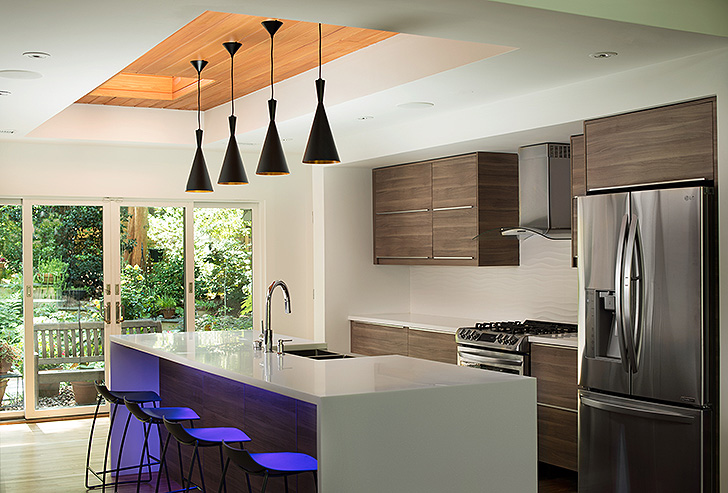 Bath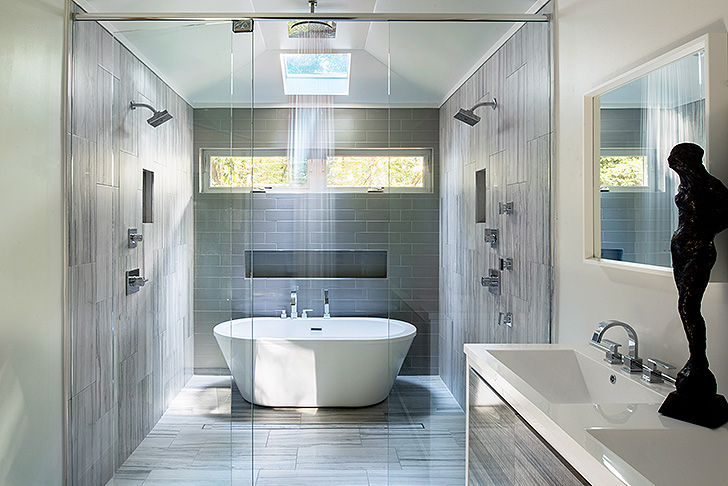 Exterior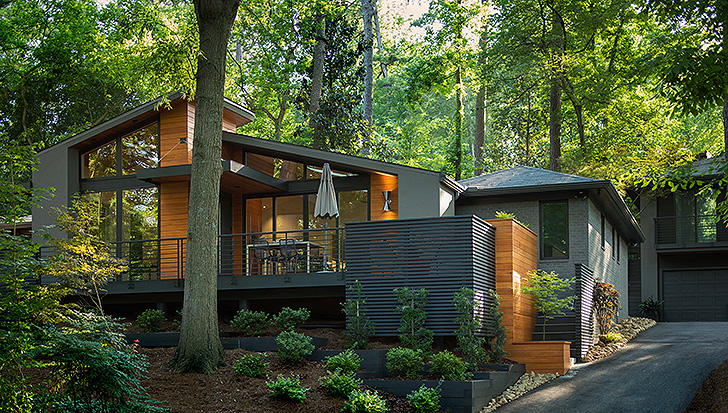 Want to see more modern design inspiration in Atlanta? Check out chef Kevin Gillespie's home, a new build in Serenbe and a traditional-meets-modern home design.
Photos by Galina Photography