Become your own curator and explore unique artwork and wall decor. Our large-scale artwork features pieces by artists who show soul in their work. You'll find integrity behind each piece. Take a look at some of the newest pieces in our collection and find what speaks to you.
Antje Hassinger
A German artist known for her linear-graphic oil paintings, Antje Hassinger is known across Europe. Her work tends toward non-representational. Through the arrangement of color, form and structure, she engages the viewer's imagination and experience.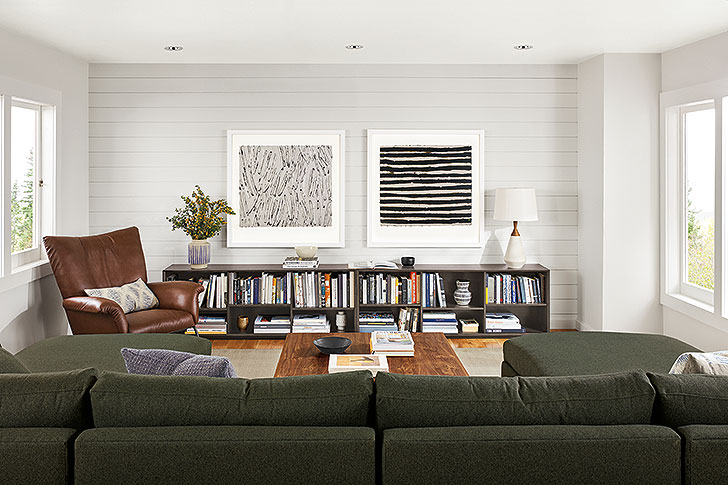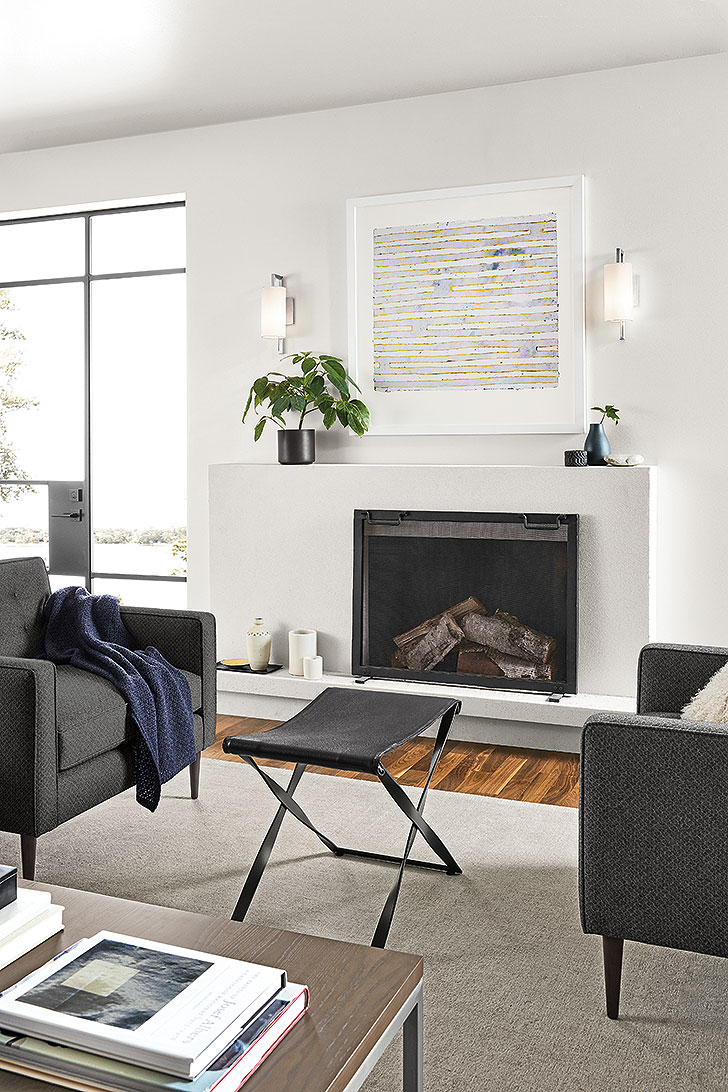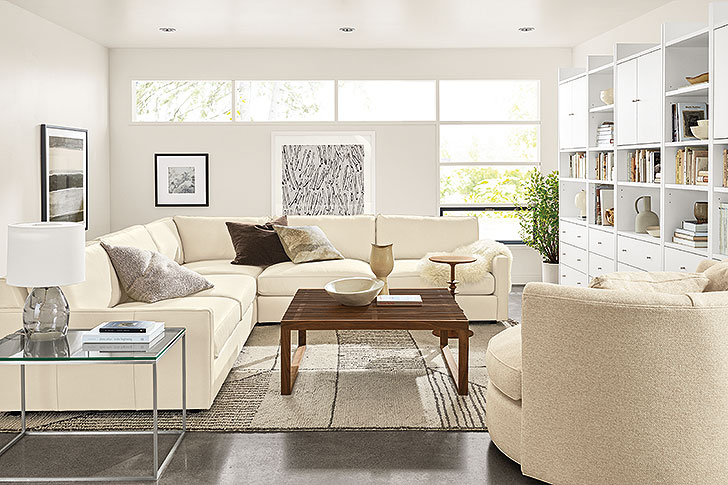 Henri Boissiere
Vivid colors, disciplined lines and strong shapes add visual impact to these graphic works by Henri Boissiere. Available exclusively at Room & Board, the silkscreens are signed by the artist then framed by hand in Ohio.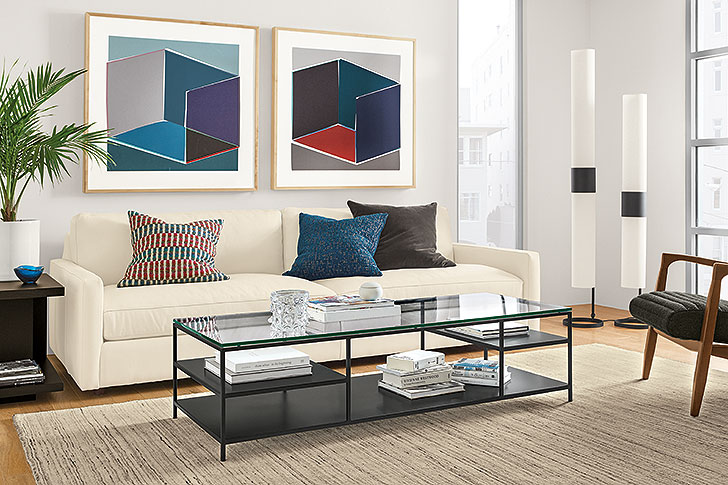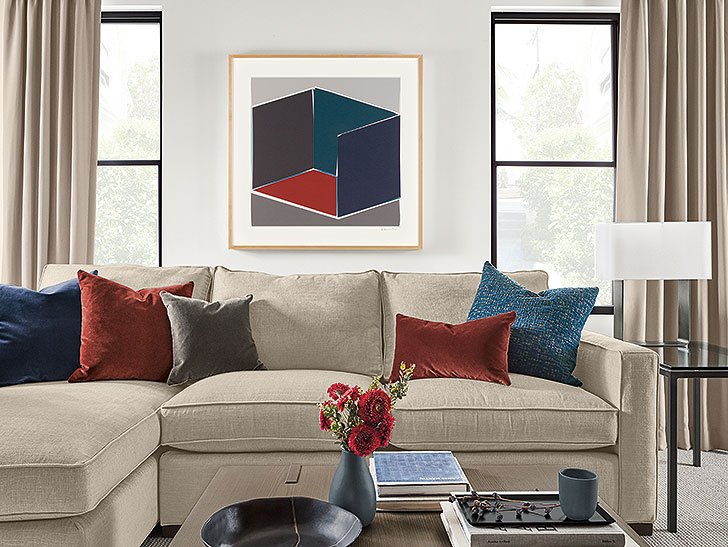 Otto Freundlich
A German painter, sculptor and stained glass artist, Otto Freundlich was influenced by many early-20th-century movements like Dadaism, Cubism and Bauhaus. This work is representative of his view of the harmony of colors and its context to the greater whole.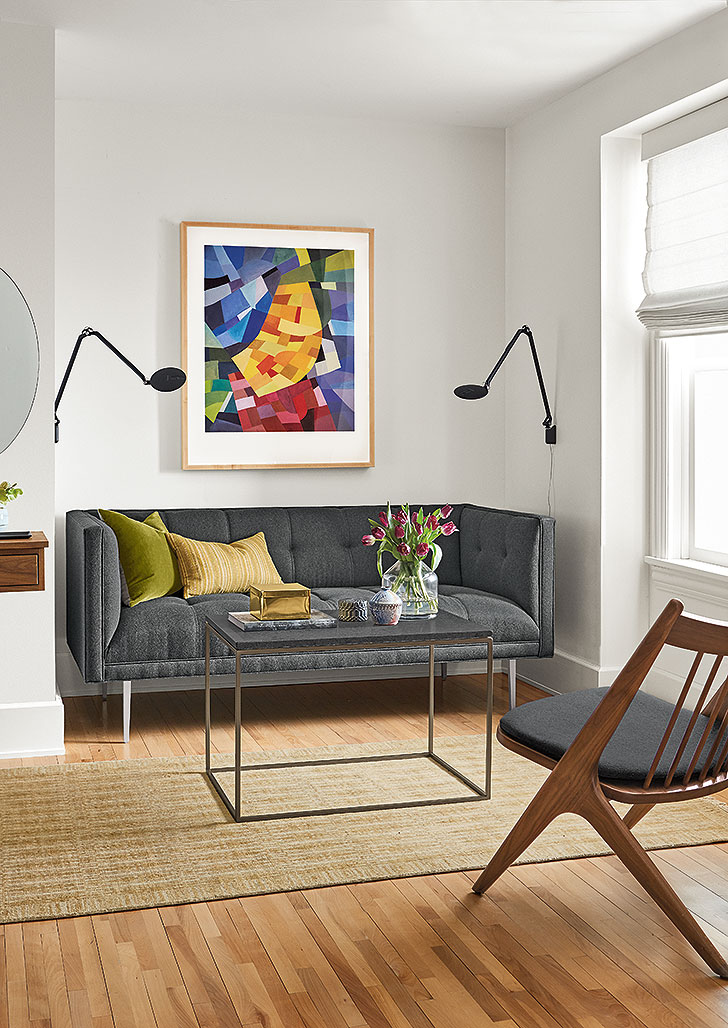 Studio on Fire
An unfolded origami crane inspired this limited-edition letterpress print, which is the result of a collaboration between Room & Board and Studio on Fire. By layering and overprinting colors, two-dimensional shapes have the look and movement of a three-dimensional object. A local studio in Minnesota, Studio on Fire brings a high level of quality and craftsmanship to everything they make.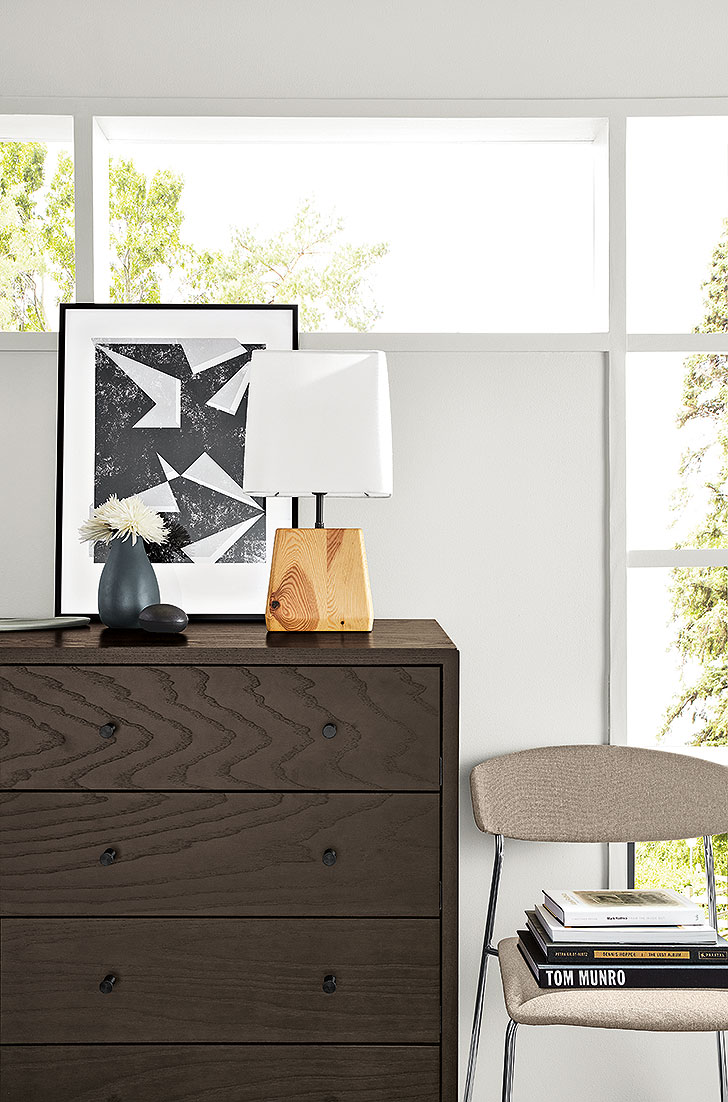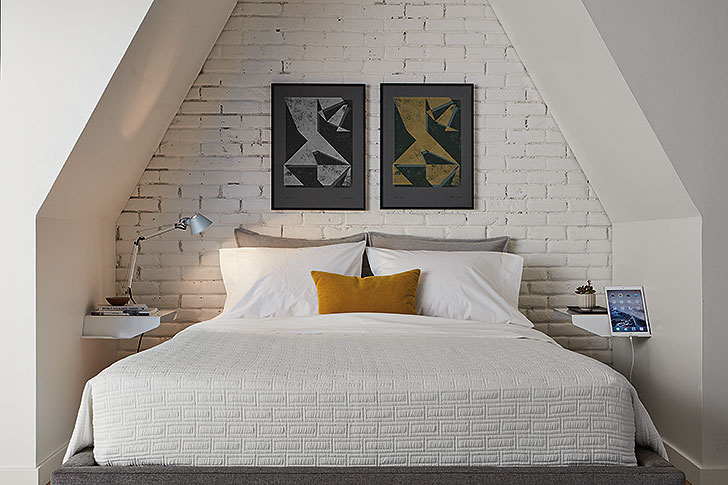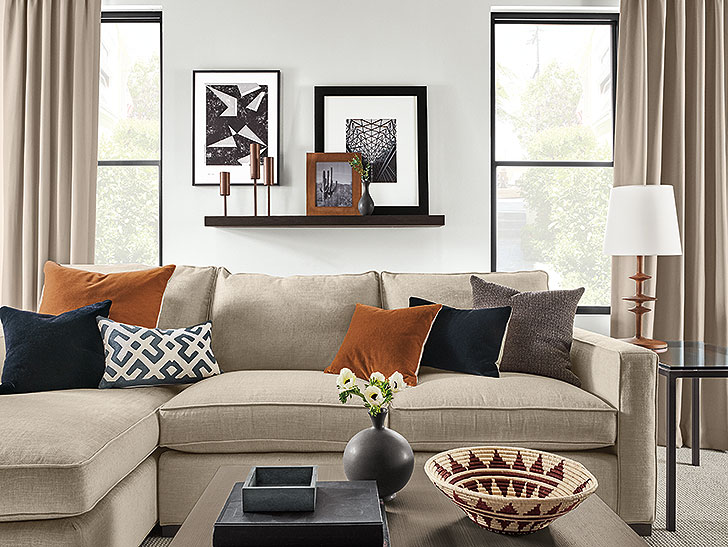 Valerie Francoise
Valerie Francoise is a French painter who works in watercolors. Her paintings are travelogues which capture her memories and emotions through blocks of color. This series evokes expressions of landscapes, sunsets or seascapes in abstract form.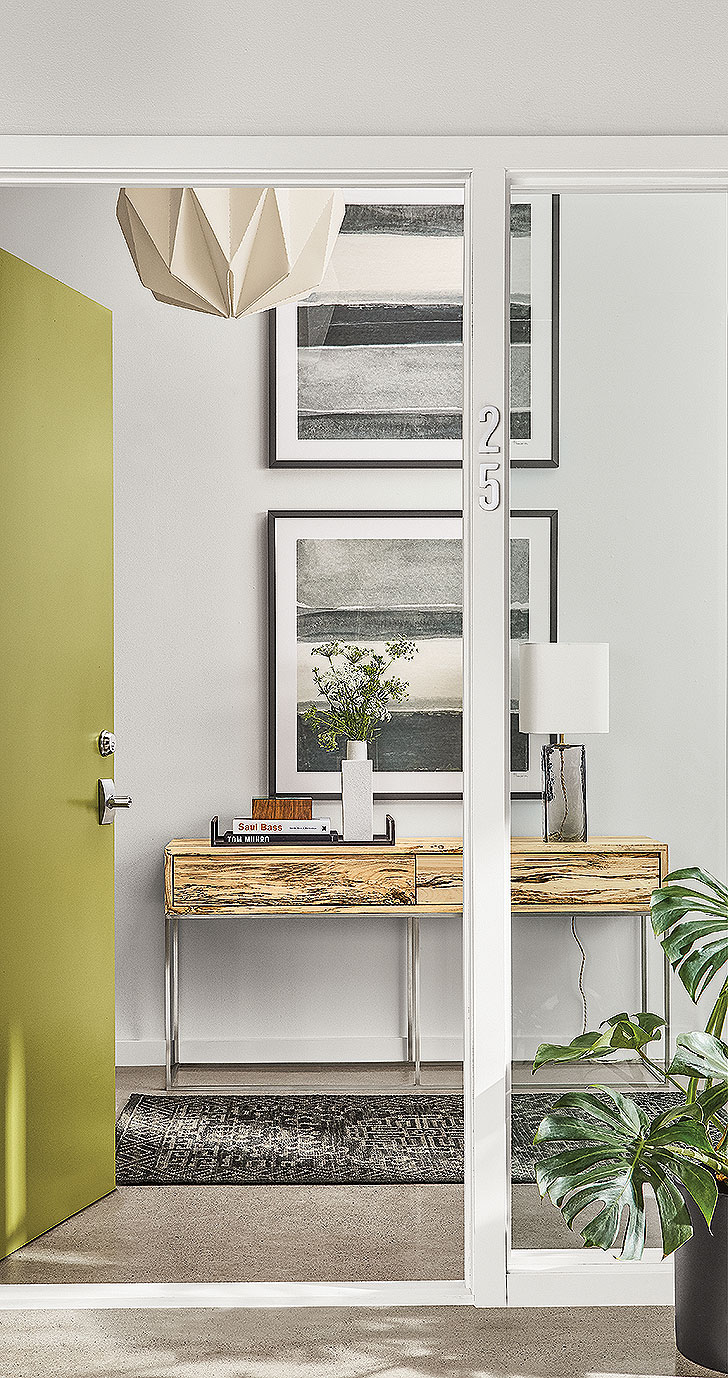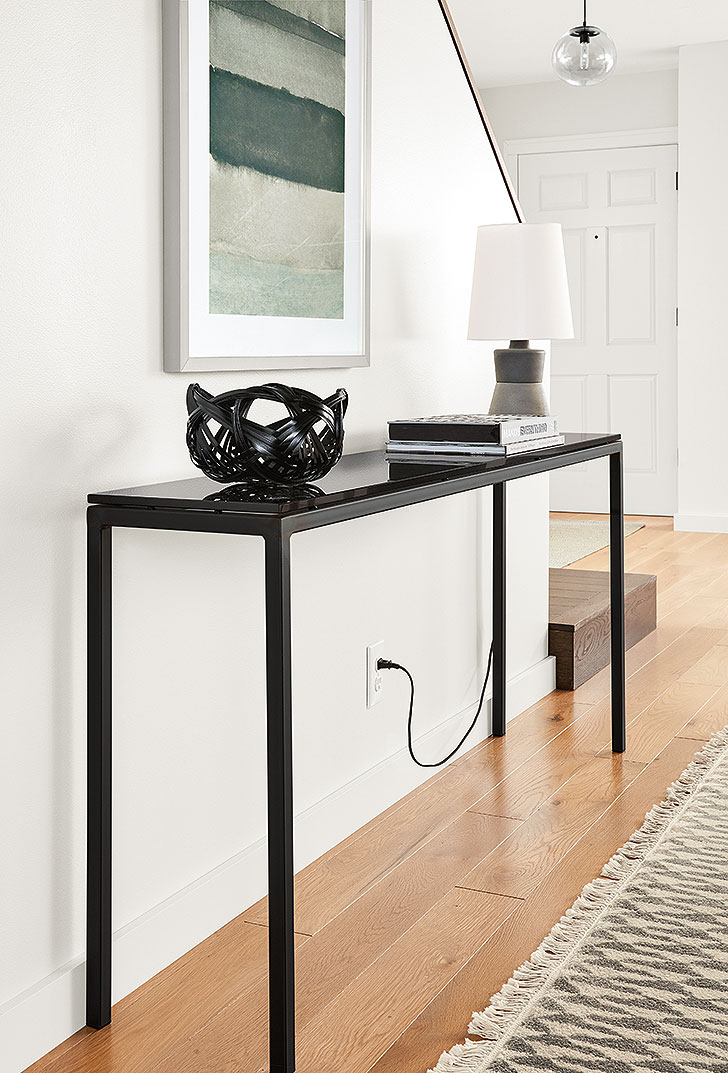 Check out the rest of our large-scale and small-scale art here.
All photos by Room & Board