When we started our business 40 years ago, we had a vision that went beyond sofas, chairs and tables. We believed in giving back and doing the right thing by our local communities.
As Room & Board has grown, our charitable impact has increased and the number of community partners that we've connected with has grown.
In 2019, we provided $950,000 to community partners and non-profit organizations. In addition to financial support, our staff members give hundreds of hours per year in hands-on volunteering efforts that aid these organizations.
We are passionate about transforming our communities through partnerships with non-profit organizations that support strengthening homes and families, social service agencies dedicated to LGBTQ equality, institutions with a passion for art and design, and environmental organizations that support our commitment to sustainability. Each market where a Room & Board showroom, delivery center or warehouse is located gets the chance to select and volunteer with local non-profits.
"The purpose of our community partnership program is to build long-term relationships with non-profit organizations in the market's community," says Room & Board Human Resource Director Nancy Greatrix Manley. "We've learned that when staff members are actively involved in the selection of the organization, it allows them to build relationships and ongoing community support. Each team on the local market level looks for an organization whose mission resonates with local staff members and provides opportunities for ongoing engagement."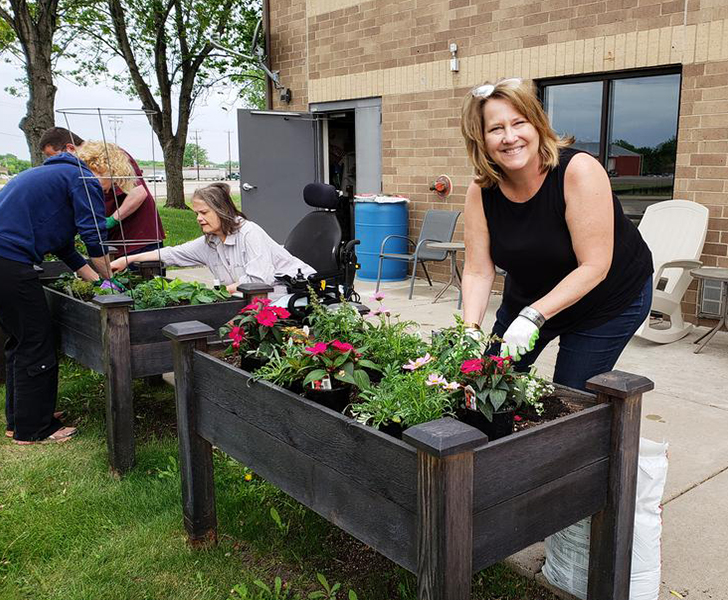 Here are the organizations we support in each of our markets:
Atlanta
Boston
Chicago
Dallas
Denver
Los Angeles
Minneapolis
New Jersey
New York
Portland
San Diego
San Francisco
Seattle
Washington, D.C.
Photo by Room & Board