At Room & Board, we believe supporting community organizations whose values are similar to ours is an important part of our well being.
When choosing a local community partner, it was a natural fit for Room & Board SOCO to support the Environmental Nature Center (ENC).  We align with their dedication to ecological responsibility and environmental education.
Room & Board + Environmental Nature Center
"It's a commitment we share here at Room & Board, where we work almost entirely with American vendors who use natural materials from sustainable resources to craft beautiful furnishings and accessories," Retail Manager Scott Jussila said. "Both we and the Environmental Nature Center believe that small actions can lead to big changes. From educating our customers or teaching kids how to care for the environment, together we are making a difference."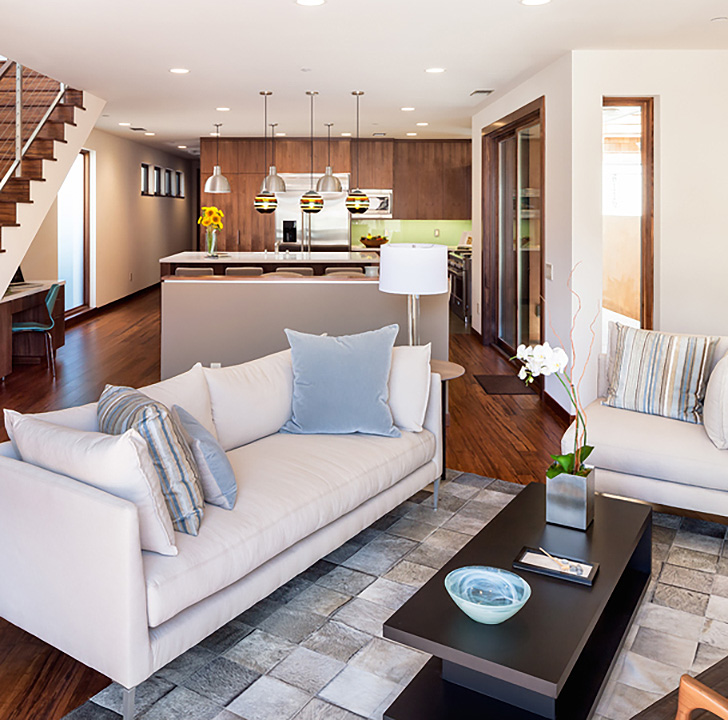 The store recently hosted an event with special guest Wayne Inouye to celebrate sustainable design and support ENC's mission. Wayne led an inspiring conversation about sustainable architecture and discussed his most recent project: designing a LEED Platinum home in Corona del Mar that was furnished by Room & Board. At the end of the evening, the store presented ENC with a $25,000 donation to support their environmental education programs.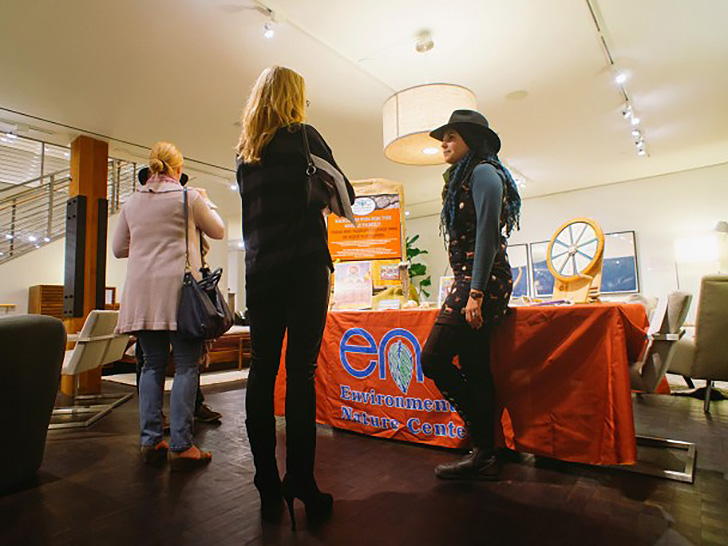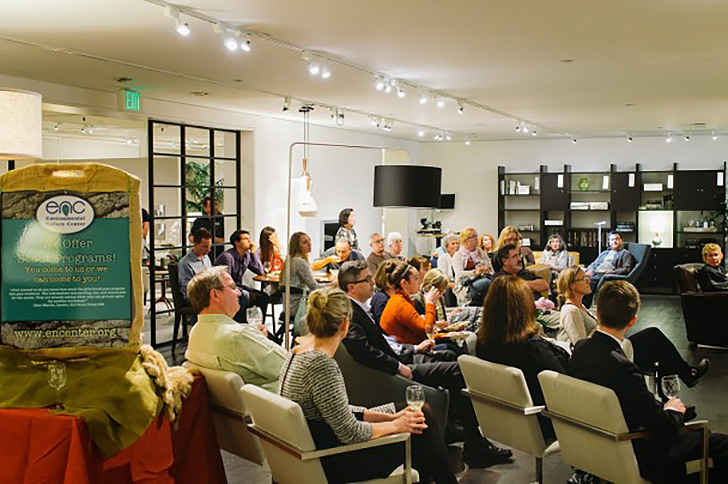 "We are very proud that Room & Board is our local community partner," ENC Executive Director Bo Glover told guests. "They're a good corporate citizen with a strong commitment to sustainability. They practice what we preach."
Photo by Room & Board