Your living room can look and feel sophisticated with just a few tailored pieces. Look for design details like button tufting, a mix of materials and textures, plus some unexpected colors to liven up your living room. See why this room works: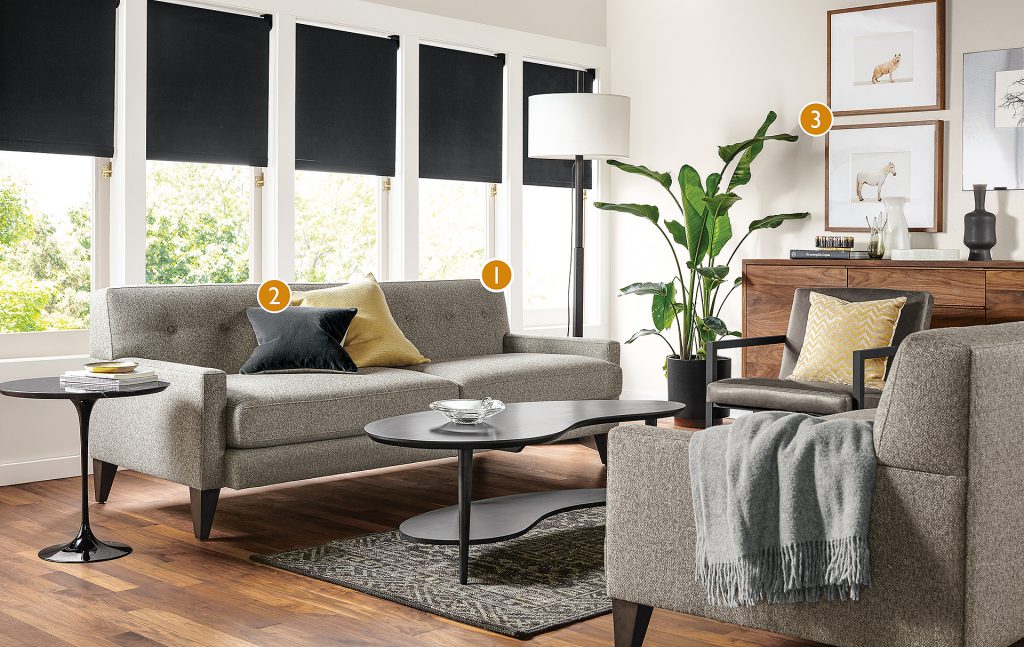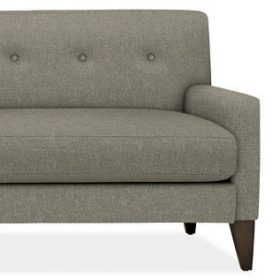 1. Percy Sofa
Perfectly scaled to fit smaller spaces, the Percy sofa gives this living room a tailored look. Its neutral canvas is the perfect place to add accent pillows and blankets.
2. Accent Pillows
Mohair, Draper and Herringbone accent pillows warm up this space with uncompromising comfort and subdued hues. All of our accent pillows are crafted one at a time, by hand, to ensure you get the best quality.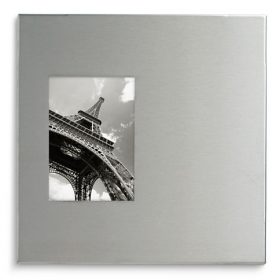 3. Framed Photos
Sharon Montrose photographs framed in walnut frames complement each other beautifully with a mix of materials. If you're looking for tips on how to create your own frame wall with your special memories, check out our how-to video.