Creating a functional, yet stylish living space is easier thank you think. See why this room works: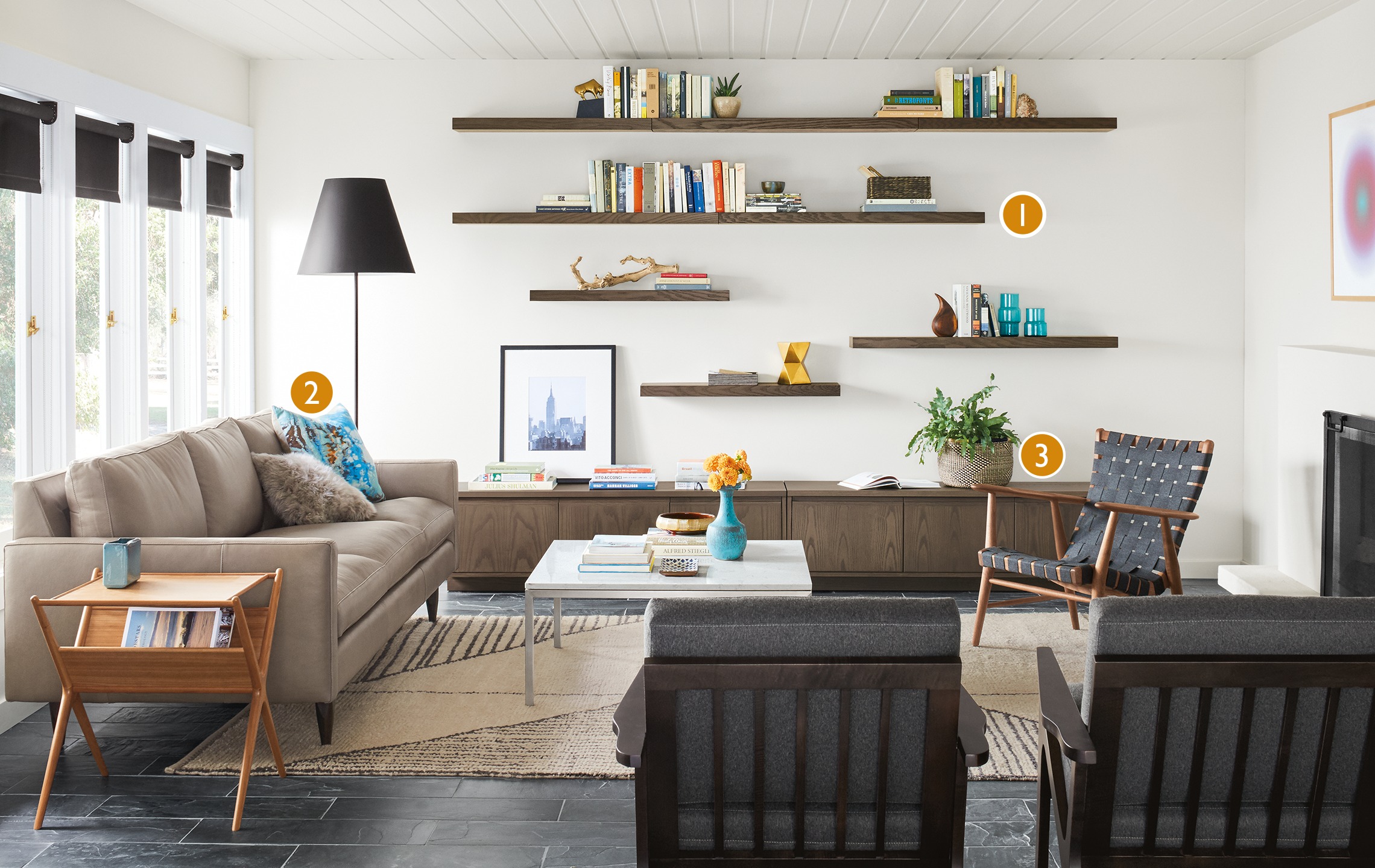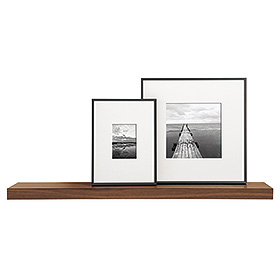 1) Float wall shelves in a staggered arrangement all the way to the ceiling make artistic use of the wall and create a home for books and accessories.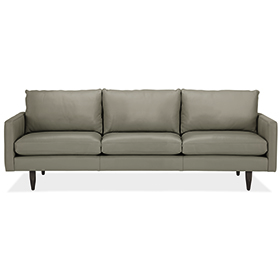 2) The Jasper sofa, Ira chair and Sanna chairs give this living room interest with their mix of fabric, leather and wood. A grey color palette unifies the look.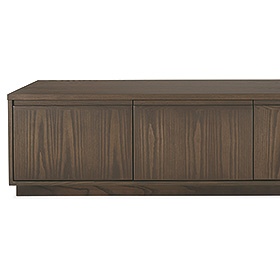 3) Two Keaton media cabinets placed end to end anchor this mid-century-inspired living room with functional, modern storage.