Our new Furrow modern planters are made by Rhino Rotational Molding in Maple Lake, Minnesota, located about 50 miles west of Minneapolis. Founded in 1996 in a garage, the custom molding company has grown to fill a 190,000-square-foot facility. It makes a wide range of consumer products, including dog kennels, paddleboards, and coolers. The people at Rhino were kind enough to invite a group from Room & Board's corporate office to tour their facility and see our Furrow planter in production.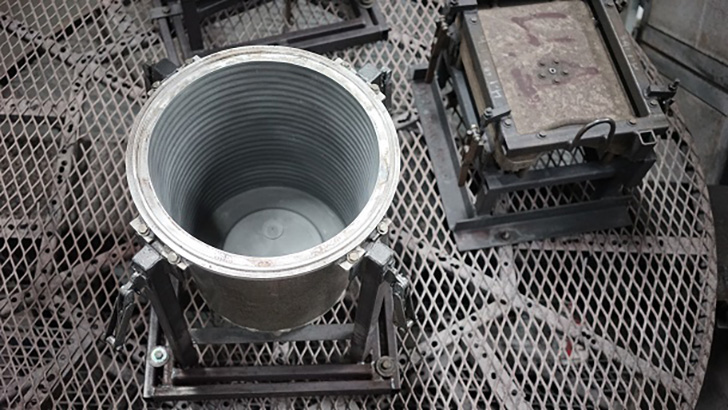 Rotational molding reminds me of baking, but on a huge scale. There's a recipe to follow, including the amount of ingredients and how long to "bake" it. To make our Furrow planters, a craftsperson carefully measures and pours powdered resin, which looks like sugar, into an aluminum mold. The mold heats to 520 degrees Fahrenheit and rotates for 45 minutes. Constant rotation on all axes ensures consistent wall thickness. The recipe also specifies how long to cool the planter before removing it from the mold. If removed too early the form won't hold and the planter will shrink; too late and the planter will stick to the mold (like the muffins I baked this morning). Finally, they drill and sand for a smooth finish.
This video gives you a peek at the process.
Photo and video by Room & Board