At Room & Board we want to give back to the communities where we live and work. We partner with selected non-profit community organizations that strengthen homes and families, care for those affected by AIDS, institutions with a passion for art and design and environmental organizations with a commitment to sustainability.
Through our Community Partner program, staff members in our stores and delivery centers manage the relationships with organizations and support them through building awareness, volunteering and fundraising.
Take a look at the successful fundraiser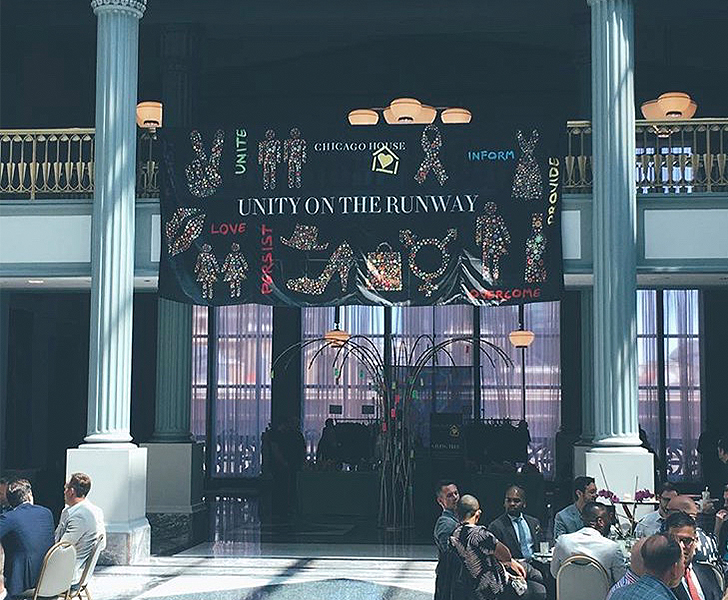 Our Chicago-area teams have partnered with Chicago House and Social Service Agency through the Community Partner program for nine years. Chicago House serves individuals and families who are disenfranchised by HIV/AIDS, LGBTQ marginalization, poverty, homelessness, and gender nonconformity. It's provided housing, employment services, medical linkage and retention services, HIV prevention services and legal services for 30 years.
"Chicago House provides important holistic wellbeing support to community members in the Chicago area with a focus on the transgender community and our staff members are passionate about offering wellbeing support wherever they can, which is in line with the way Room & Board works to support staff members' wellbeing." – Jessica Brama, Room & Board Wellness Manager
With 100 staff members in our Chicago stores, they have found meaningful ways to support Chicago House. The teams coordinate annual school supply drives and regularly host meals at the shelter with food provided by Room & Board. They've held holiday gift drives, chaperoned day trips to playgrounds and taken kids on college tours. The stores even participated in a water challenge where Room & Board matched the amount of water staff members drank with rolls of toilet paper donated to the shelter. In addition, the company has donated bedding to the shelter. Staff members can choose to donate money through payroll deduction.
"The goal is to find people in need and help transition them back out into the world," said Steven Rosengren. "We want to help get them on their feet. When they are ready to leave the care of Chicago House, we want to support that."
Learn more about volunteer opportunities with Chicago House.
Photos by Room & Board and Chicago House