How to Light Your Room
Lighting is an essential element to room design. Use a mix of lighting sources in combination with the room's natural light to maximize function, eliminate dark corners and set a mood.
Shop Lighting
Layer Your Lighting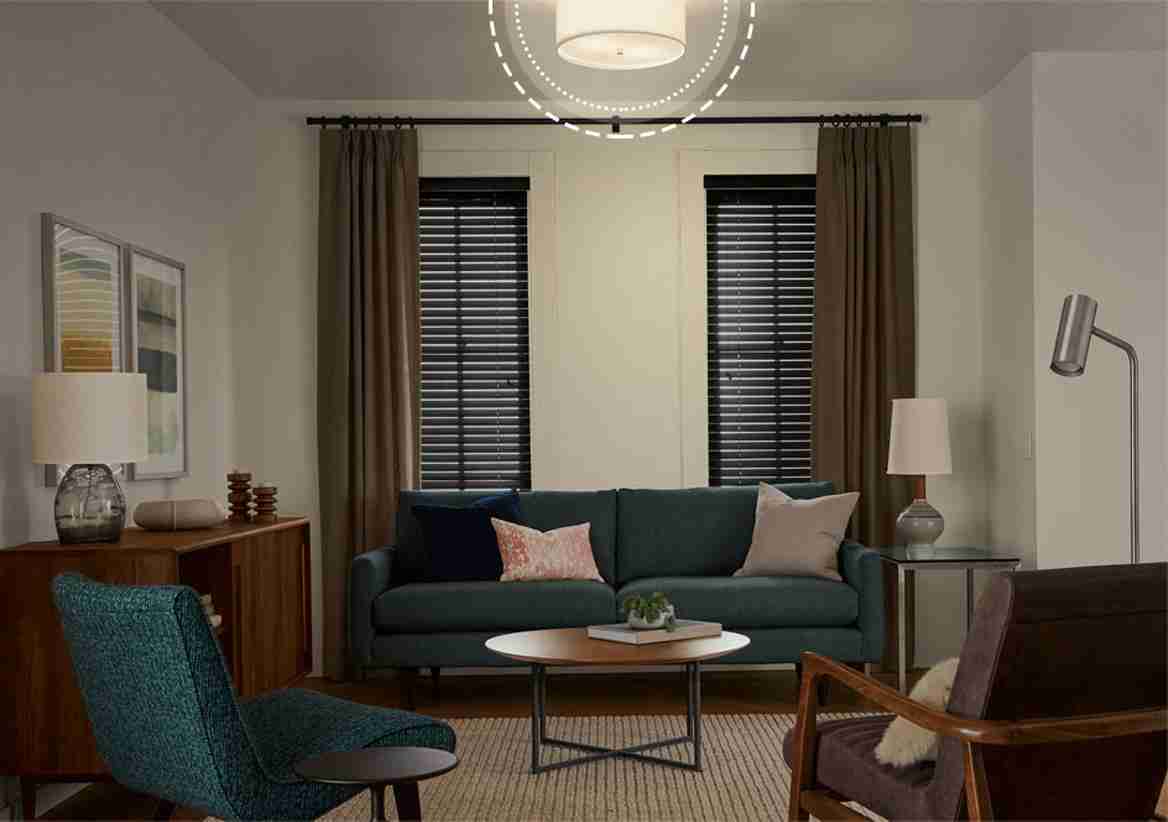 Start With Primary Lighting
Think of this as the first light you turn on when you walk into a room. It's the primary source of light and provides overall brightness for the space.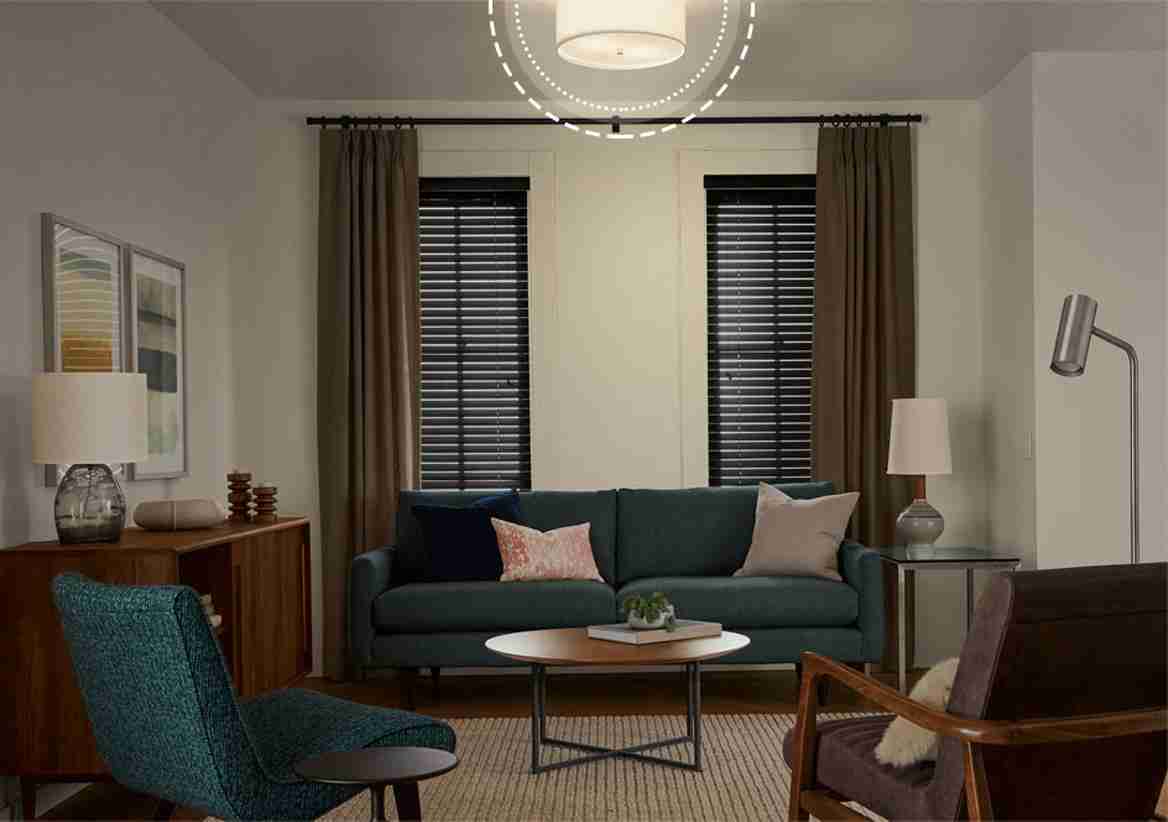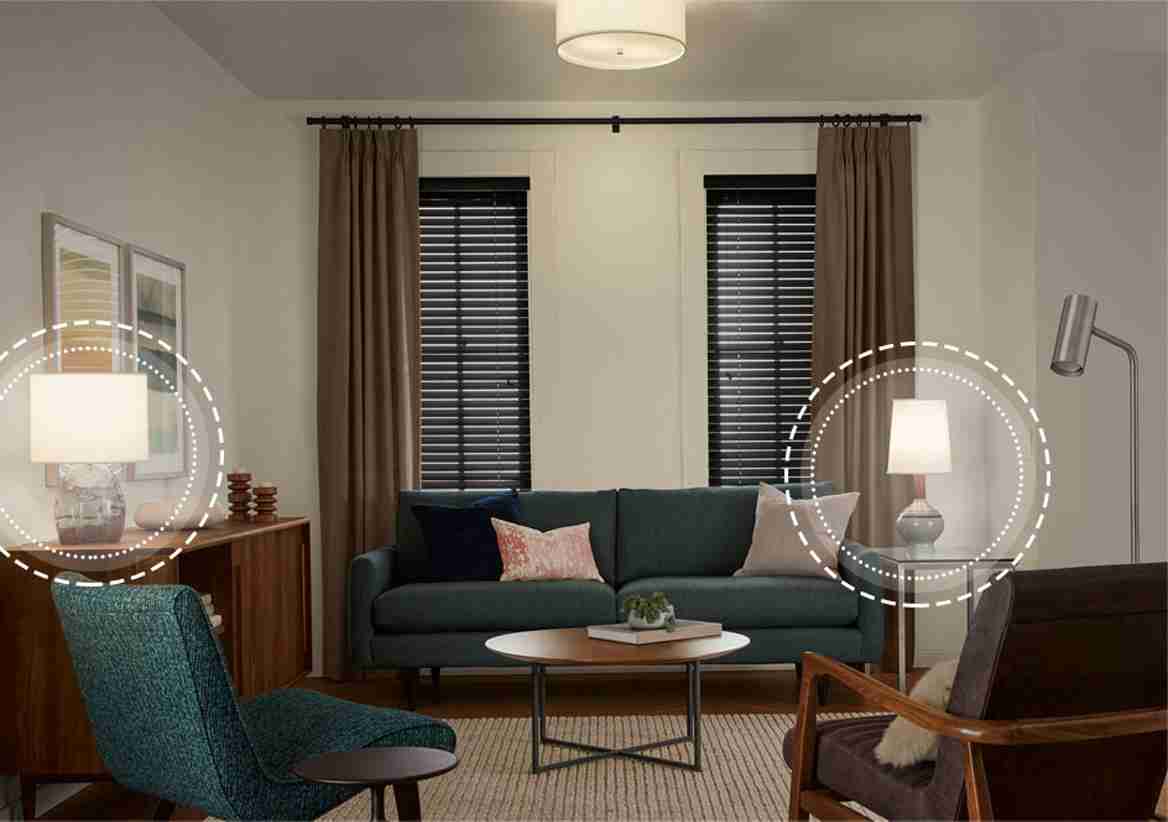 Add Accent Lighting
Accent lighting creates an inviting ambience while brightening dark corners. It can also be used to highlight artwork or architectural features.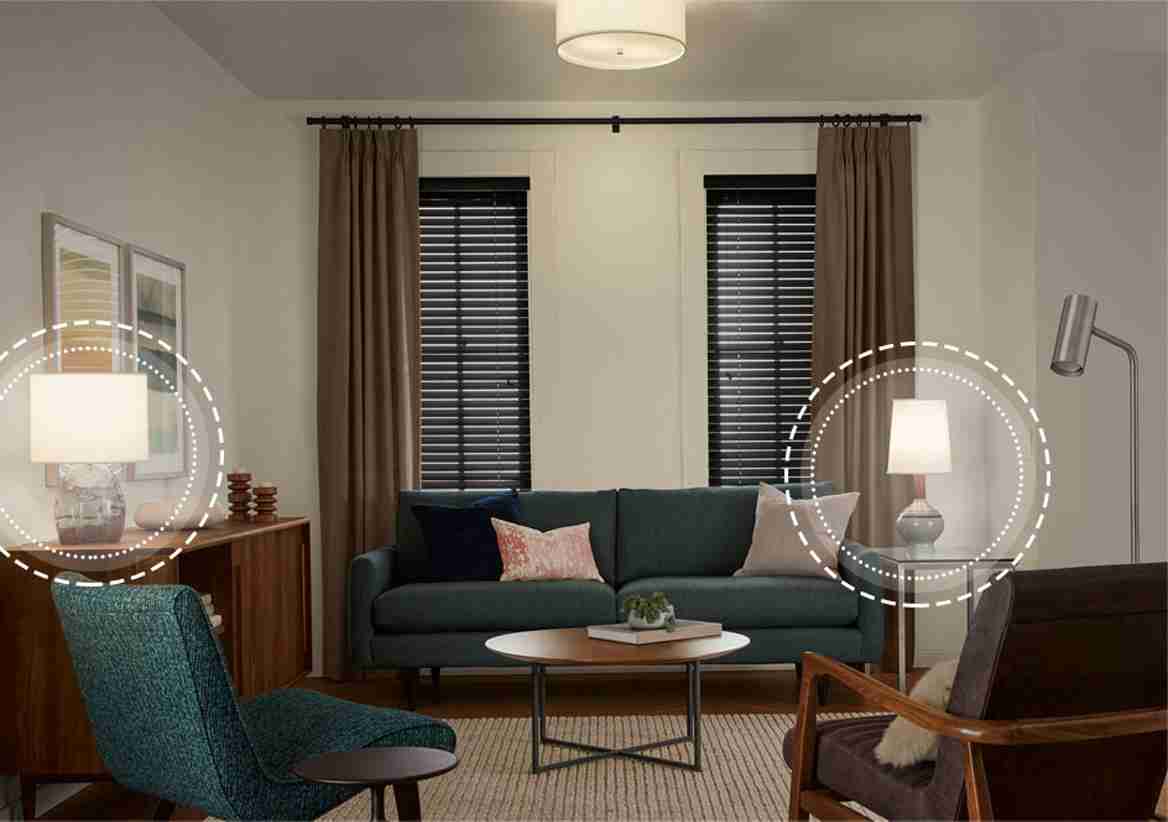 Include Task Lighting
Often associated with desk lamps, task lighting is also found in many pendants, sconces and floor lamps that provide direct, focused illumination.
Lighting Tips by Room
Considerations for Every Room
Think about other light sources in your room, including overhead or recessed lights and natural light from windows or skylights, and how the light changes throughout the day.
Lighting with a three-way socket or dimmer switch allows you to adjust the light level, making it more versatile.
Use light bulbs with the same color temperature throughout a room for consistency.
Living Room Lighting Ideas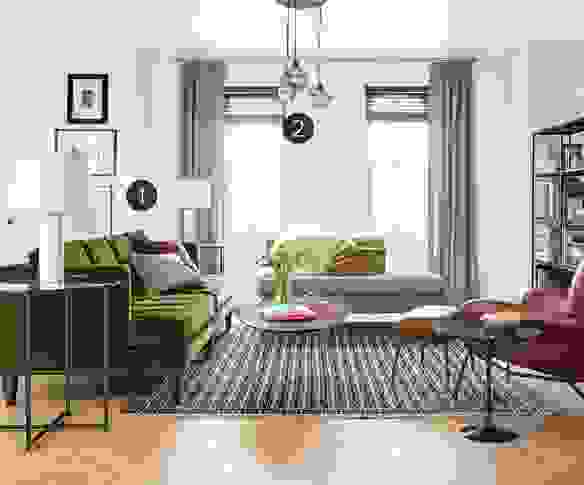 Position table lamps or floor lamps so the bottom of the lampshade is just below eye level when you're seated. This will help you avoid looking directly into the light bulb.
Any pendant you might walk beneath should be a minimum of seven feet from the floor, or a foot taller than the tallest person in your home.
Additional Tips
Place task lighting next to areas where you often read or do similar work.
Flushmount or semi-flushmount fixtures are a smart solution in rooms with lower ceilings.
Dining Room and Kitchen Lighting Ideas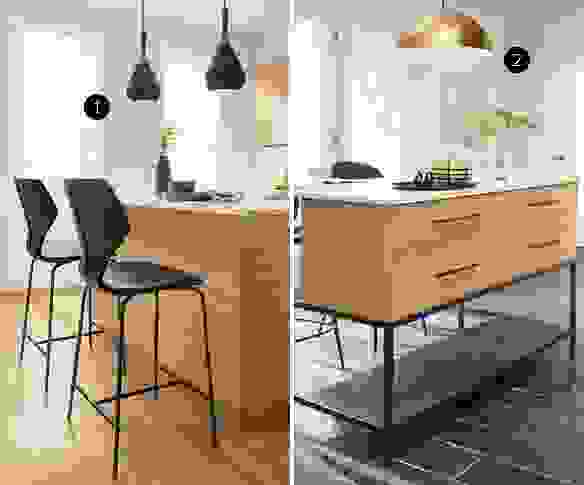 Wondering how low to hang a dining room light? It's simple: The bottom of your pendant should be 28"-34" above the table. This offers the most comfortable lighting. Bonus tip: Hang lights 30"-36″ above kitchen islands.
Choose light fixtures that are about 12 inches smaller than the width of your table for the best proportions.
Additional Tips
Consider lighting that creates a pool of light bright enough to ensure the entire table is illuminated.
Warm white LED bulbs, between 2700-3500 degrees Kelvin, provide similar lighting to incandescent bulbs. Add a dimmer switch to control the ambience.
Bedroom Lighting Ideas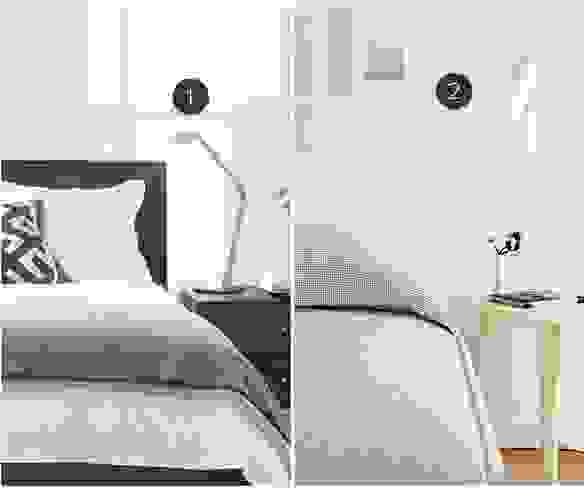 Task lighting is great for reading in bed. When using a desk or table lamp, remember to place it so you're not looking right into the bulb when lying down.
Free up valuable nightstand space by using wall sconces or pendants next to your bed.
Additional Tips
Flushmount or semi-flushmount fixtures are a smart choice in bedrooms with lower ceilings.
Using a pendant with a diffuser or a fixture that directs light upward will keep the light from shining directly into your eyes.
Office Lighting Ideas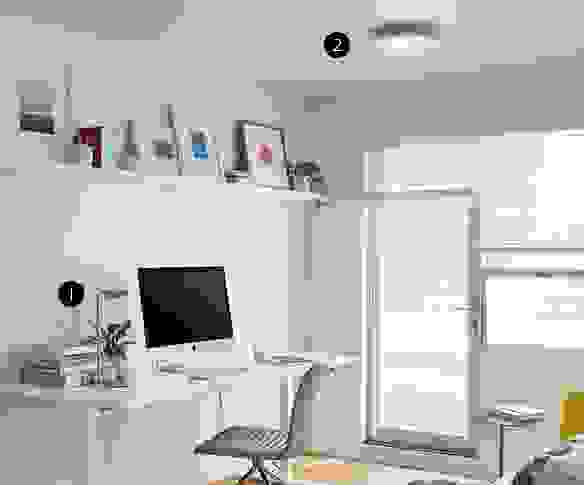 Position desk lamps to minimize glare or hot spots on your computer monitor and work surfaces.
Home offices tend to be multi-use rooms. Add primary lighting for even illumination that supports a variety of activities.
Additional Tips
Smaller desks require lamps with a small footprint while larger workspaces benefit from a single lamp with an adjustable arm or multiple lamps.
Space-saving Lighting Ideas
Hang a pendant to provide soft, all-over lighting in smaller spaces. It provides the same type of light as a floor lamp without taking up the square footage.
Wall sconces are perfect in pairs or on their own as additional light sources. Many of our sconces have sleek silhouettes to save wall space.
Additional Tips
Tandem wall and ceiling mounts make it easy to hang pendants without having to hardwire. Simply run your pendant into the Tandem mount and attach it to the wall.
Get Inspired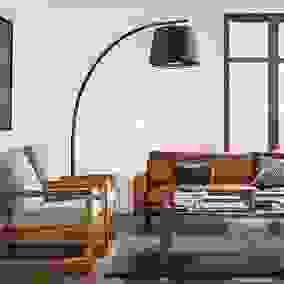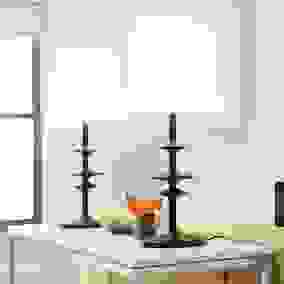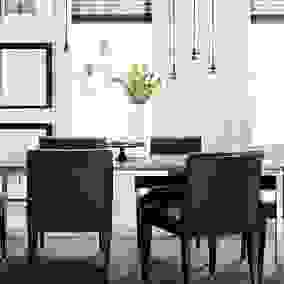 View more ideas for lighting every room with quick links for easy shopping.