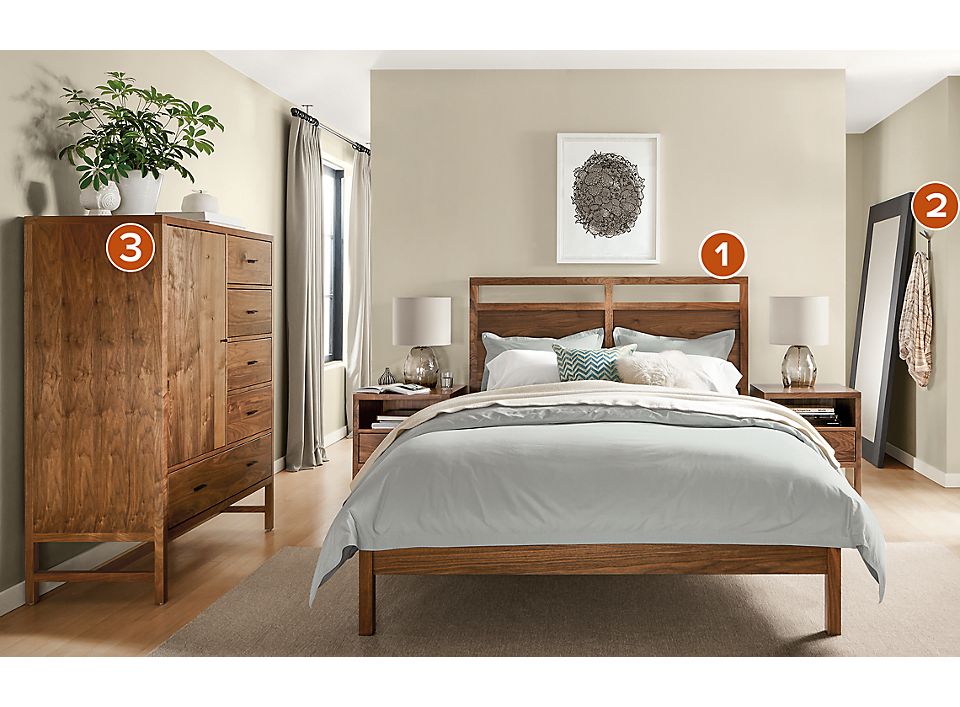 Why this room works
The Berkeley bed adds artisanal touch to this bedroom. The bed is reminiscent of mid-century style and offers a warm and inviting spot to sleep.
Our Manhattan leaning mirror lends modern appeal to this room. The size of the mirror is perfect for this large room, and it creates a versatile and functional area that makes it easy to get ready for the day.
Made to match the design of the bed, our Berkeley storage cabinet is a beautiful solution for this bedroom. Its clean and linear shape keeps this room looking neat and cohesive.