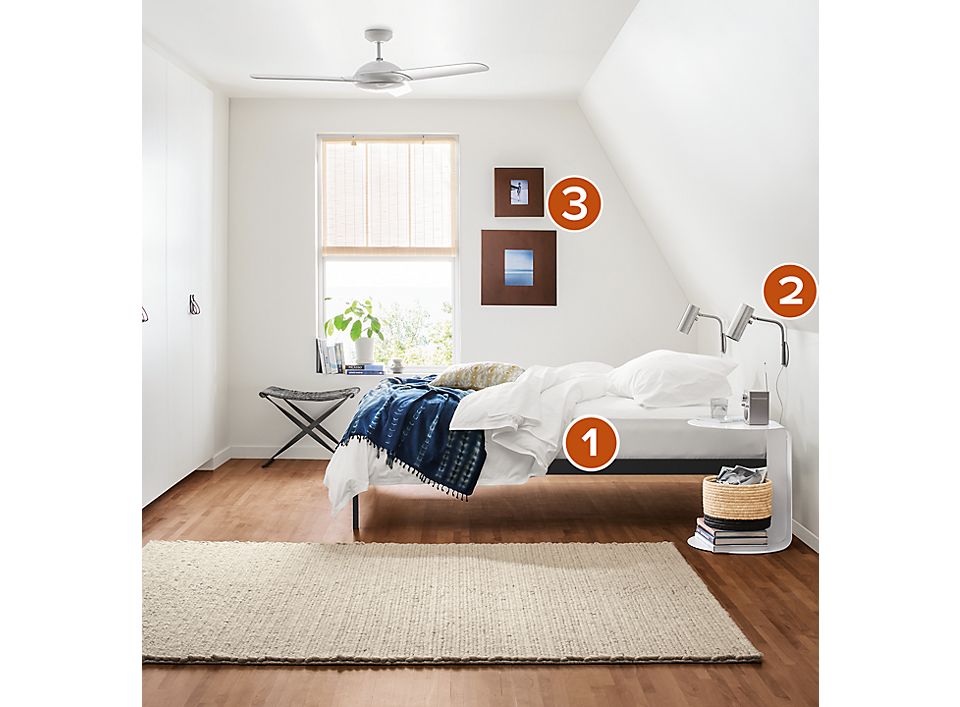 Why this room works
The Core platform bed sets the foundation for this streamlined, modern bedroom. Minimal in design, Core gracefully combines simplicity and utility and is the perfect blank canvas for any type of bedding.
Chronical wall sconces are a smart solution for this smaller bedroom. They provide direct, focused light without taking up any additional space.
Frames in our Patina finish lend warmth to this minimal, modern space and bring out the brighter tones of the rug.