Hartley Bed in Flint Ivory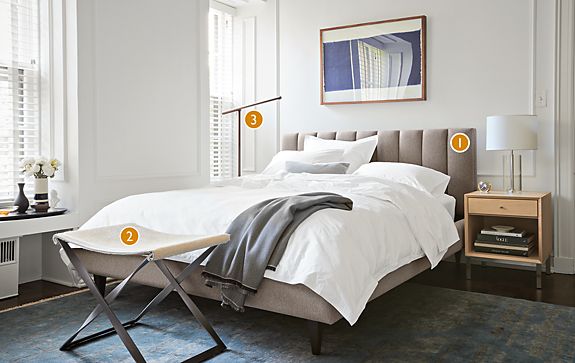 Why this room works
Get read-in-bed plushness with our Hartley bed. The bed's distinctive channeled back adds mid-century style that translate beautifully into this bedroom with traditional architecture.
A stool at the end of the bed offers tons of versatile functionality. Use it as an extra nightstand, a spot to put on your shoes, or just as an artful accent.
Get direct, focused light from a task lamp as you read in bed. A floor lamp is also a great solution if you're short on space and aren't able to add another nightstand with a table lamp.